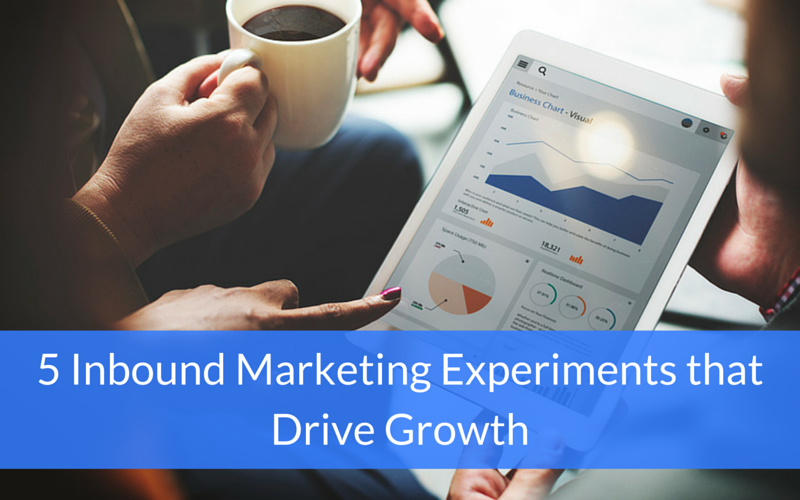 Companies are always looking for fresh, new ways to boost conversions and drive growth online.
While we're big fans of A/B testing for elements you're already using on your site, it's also fun to conduct bigger inbound marketing experiments for things you haven't tried out yet.
What we don't want is for you to conduct a huge experiment that takes a lot of time and effort and produces little to no results. Therefore, we've scoured the web to find what experiments have actually worked for others (as well as some that have worked for us) and how you can implement them yourself.
1. Use Heat Maps
As we've previously discussed at length, heat maps are a great way to make your site more user friendly, keep visitors on your site, and increase conversion rate.
These are especially helpful on longer web pages with lots of content and/or elements. You can use heat maps to see where visitors are actually stopping to read and what they're skipping, then rearrange elements and/or content to ensure the most engaging tidbits are at the top of the page.
While using heat maps can help with your engagement, CRO and SEO, they can also lead to more inbound marketing experiments like changing your blog format from multiple columns to one column, adjusting your site layout, etc.
2. Improve Navigation
If people can't get around your site, they're not going to stay very long, meaning there's a lower chance that they'll convert to leads and ever turn into customers.
One Inbound.org user shared how by making the pagination buttons at the bottom of a search results page on his site larger and center aligned, he saw a 17% increase in users clicking through to page 2, a 14% increase in downloads, and an increase in advertising clicks as visitors went deeper and deeper into the results pages.
It's small experiments like these that you can easily implement and reap big rewards from.
3. Write Long-Form Content
As we've mentioned before, long-form content usually performs better. As Neil Patel found, content that gets ranked on the first page of results typically exceeds 2,000 words. He also found a correlation between a higher word count and more backlinks and social shares. This makes sense, as it is a self-reinforcing system: the more social shares and backlinks you receive, the higher you rank, and vice versa.
But the SEO benefits aren't the only reason you should try your hand at long-form content. Another Inbound.org user wrote a very long, in-depth article that showed potential customers why they weren't getting results, what they were doing wrong, and how the software he was promoting could solve those problems.
After writing the post, he directed PPC traffic to it, promoted a free trial CTA from the article and saw an increase in both sign ups for the trial as well as conversions into customers.
4. Employ Video
Videos can be an incredibly effective way of engaging visitors and increasing conversions as well.
Wistia found that by using a how to video on using customization features that people could view during the onboarding process, the percentage of people actually using those features—a huge differentiator for them—went up 30%.
5. Shorten Trial Periods
Sometimes your experiment can be as simple as shortening the length of the trials you offer. In fact, one Inbound.org user slashed his trial period from 30 to 15 days and sales increased by 30%. That's huge.
Conclusion
Now it's your turn to run some of these experiments for yourself.
See if using heat maps, improving your navigation, writing long-form content, employing videos and shortening trial periods can drive growth on your own site and tell us the results!
Have you run any other effective inbound marketing experiments? Please share them with us in the comments!