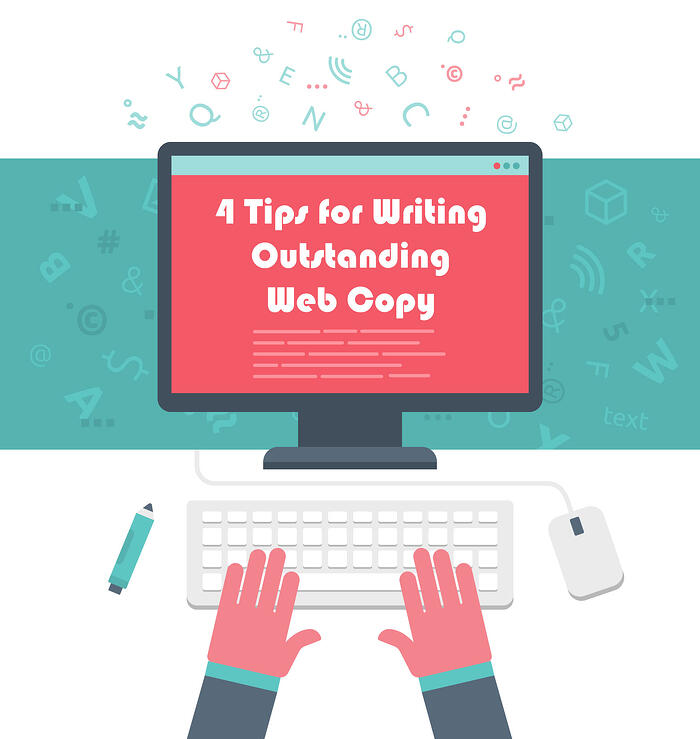 The things we learned in English class don't apply to writing web copy. You have to play by a new set of rules to improve your search rankings and capture your readers' attention.
Here are four tips for writing web copy to help you improve SEO, drive traffic, and maximize reader engagement.
1. Include Keywords
What's the Function of a Keyword?
This may be basic knowledge to some, and a foreign concept to others. For the sake of getting everyone on the same page, I'll briefly explain why keywords are important and where you need to include them.
At its most basic, a keyword (either a single word or "long-tail," meaning a phrase) signals to Google and other search engines what your piece of content is about. This is accomplished by web spiders, a program or automated script that browses the web to provide up to date data, crawling content on the web to tell search engines what's out there.
Think of a baseball scout reporting back to MLB teams on what prospects they should consider. The baseball scout is like a web spider: s/he looks at all the prospects (content) out there and determines in which order they should be ranked; much like how Google ranks content on their results pages.
Now That I Have a Keyword, What Do I Do with It?
Once you've done some keyword research based on your industry and have decided upon a keyword or phrase, you need to use it correctly. Here are some keyword usage basics:
Include your keyword in your title, the closer to the beginning of the title the better.
Incorporate it into your first paragraph if possible.
Use it at least once and at most five times within the body of your post.
Include it in your meta description, the 150-character explanation of your content that will show up on search engine result pages (SERPs).
If the keyword relates to the image(s) in your post, use it in your image alt text, the text that tells people (in words) what your image is.
2. Take Note of Content Length
It's also important to keep length in mind when writing your content. Case in point: there is a rough 300-word minimum for Google and other search engines to even index your piece of content. Meaning your blog post won't rank well, or rank at all, if it's less than 300 words long.
The reasoning behind this is that you probably can't provide a great piece of content about your chosen keyword in less than 300 words, and Google knows it. There needs to be some meat to your post in order for it to be considered a valuable source of information.
An even better practice is to make sure your blog posts are at least 500 words long. After all, this doesn't take a whole lot more effort than churning out 300 words, and it will inherently provide even more value to your readers.
Now, if you were the teacher's pet back in English class and want to be Google's teacher's pet now, you'll have to put in even more effort (but hey, anything worth doing is worth doing well, right?). According to an in-depth study by SEO master Neil Patel (if you don't know who he is, follow him on Twitter ASAP), longer posts usually perform better. In fact, content that gets ranked on the first page of result pages typically exceeds 2,000 words.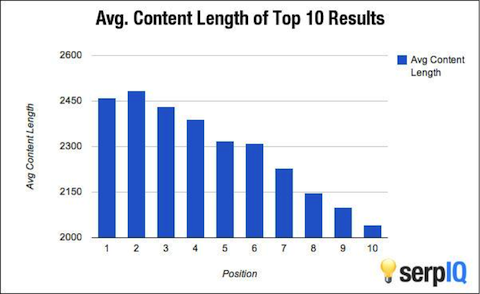 Image via QuickSprout
The greater the word count, the more link-backs and social shares you'll get too.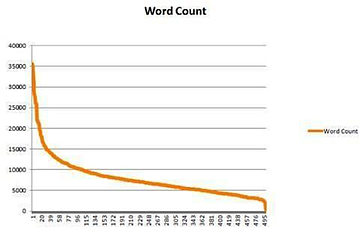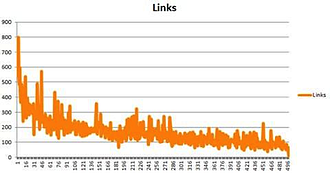 Images via QuickSprout
However, at the end of the day, if you're choosing between a shorter, well-written, and informative post and a longer, adjective-and-fluff-filled post, always pick the former. No matter what, you should always prioritize quality over quantity.
3. Format Your Posts to be Web-Friendly
Long gone are the days of four sentence paragraphs and double spaces after periods. You're not writing for a teacher or professor anymore, you're writing for your target audience. And above all else, the formatting of your posts should make your content incredibly easy to read.
First, start off by breaking up big chunks of text. Depending on the length of your individual sentences, these chunks (I call them that because they aren't paragraphs in the formal sense) should be one to three sentences in length. If you skim through your article and your eyes find a big chunk of text, break it up at a natural point.
The reason you want to do this (see how I broke up this thought into two chunks?) is because people read content on the web differently than they would read a newspaper or novel. When reading content on-screen, people tend to skim. This is because if you look at a newspaper or a book, you can instantly gauge how long the piece is and therefore about how long it will take you to read. With web content, however, the only way to know the length of a piece is to scroll down to the bottom of the page.
Other formatting best practices include using:
Headings and subheadings
Bulleted and numbered lists when possible
Bold and italics to emphasize an important point
Images to break up text and provide visuals that support it
4. Use Internal and External Links
Link building is one of the most important aspects of search engine optimization (SEO). To use Moz's analogy, "for search engines that crawl the vast metropolis of the web, links are the streets between pages." In other words, both internal and external links show how web pages are related to one another.
Backlinks, also called inbound links, act as votes for popularity and importance for any given piece of content. Through links, search engines "can not only analyze the popularity [of] websites and pages based on the number and popularity of pages linking to them, but also metrics like trust, spam, and authority."
Because links are so important, it's a good practice to incorporate both external links to others' content as well as internal links to your own within every blog post. You should always try to incorporate at least one of each; but remember, always have links open in new tabs, not in new windows or the same tab. This way, people can open the link without it taking them away from your content.
Conclusion
Here are the four main takeaways from the four points of this article:
Research and use keywords in your posts.
Make sure your content is at least 500 words long.
Ensure your content is formatted for web readers.
Include both internal and external links in every post.
If you follow these four basic SEO tips for writing web copy, you'll be well on your way to gaining a following, increasing web prospects, and closing more sales.

Image Source: iStock