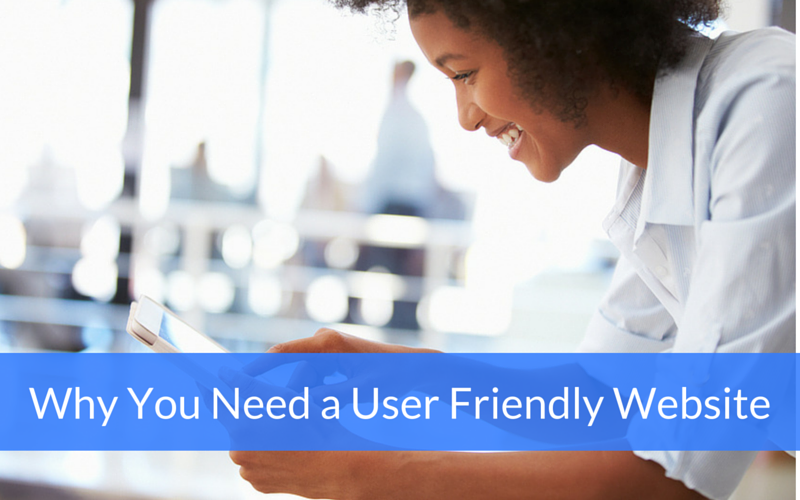 These days, there are a ton of factors Google and other search engines consider when ranking your website.
From the more technical elements (canonicalization, HTML elements, HTTP status codes, etc.) to content best practices (backlinks, videos, long-form content, etc.), search engines are more advanced than ever—meaning they're also more picky than ever.
One factor that is becoming increasingly important is user friendliness, also known as user experience or UX. Basically, Google wants visitors to your site to have a good experience. Therefore, if you have a user friendly website, Google will like you more and rank you higher.
How Google Knows Your Site is User Friendly
There are a few ways search engines can tell whether or not your site is user friendly. One of the biggest is bounce rate.
Bounce Rate
As we discussed in a recent post about buying blog traffic, bounce rate is "the percentage of visitors to a particular website who navigate away from the site after viewing only one page."
The longer people stay on your website, and the more pages and different parts of your site they visit, the lower your bounce rate will be. This is a positive SEO indicator because it tells search engines that users are staying on your site because 1. You're providing value and 2. Your site provides a good user experience.
Think about it this way: If you landed on a web page that was littered with links and ads, would you stay on that site or would you "bounce" away? I'd wager you'd do the latter.
That's why if people are "bouncing" off of your website after only a few seconds, it signals to Google that it wasn't able to hold your visitor's attention. Search engines will see this as a sign that you're not adding value and/or your website isn't very user friendly.
Technical Issues
If you have a lot of technical issues on your site, like broken links and images, search engines will take note. For example, if someone comes to your site, tries to follow a link and finds that it's broken, that's bad for UX (and therefore bad for business).
If you don't currently have a tool that lets you know if/where you have broken links, click on the green button on the bottom right of this page that reads "Send a Free Audit Report of My Company Website." We'll send you a free report that lists all of your website's broken links, images, and more.
Ensuring Your Site Has Great UX
Here are a few things to keep in mind when building a new website, new web pages, or editing existing pages to make them more user friendly.
Natural Flow
Your web pages, including both content and design elements, should naturally flow one from the other. That's because spiders that crawl your website examine both relevance and interconnectivity.
According to web development agency 99 Robots:
Google not only highly values a natural flow and feel to content and design, but is also developing new algorithms to measure these elements and is using them to rank sites more effectively.
This applies to items like how your navigation operates (should be simple and clutter-free) and how easy you make it for users to get where they want to go on your site.
Great Web Design
Web design also plays an important role in UX. Just think about it: Would you rather spend your browsing time on a beautifully designed site or an ugly, clunky one?
Focus on items like content scan-ability, white space, fonts, color schemes, etc.
You should also make sure to invest in a mobile responsive design, especially now that Google is penalizing non-responsive sites on mobile searches.
Load Time
Page load time is another important factor for user experience. Search engines penalize sites with long load times because they don't provide efficient results to those trying to access them.
The ideal page load time is between four and six seconds. In order to reduce the load time of your own site, check for and eliminate unnecessary redirects and large image and video files.
Conclusion
If you don't want to do it for Google, do it for your customers.
Ultimately, knowing your customer is more important than understanding Google's algorithm. If you're getting thousands of visits per month but zero conversions, what's the point?
At the end of the day, traffic means nothing if it's not contributing to your bottom line. Which is why optimizing your site for users via UX can mean happier customers and more monthly recurring revenue.
CLICK ON THE GREEN BUTTON TO THE RIGHT TO RECEIVE A FREE SEO AUDIT ->