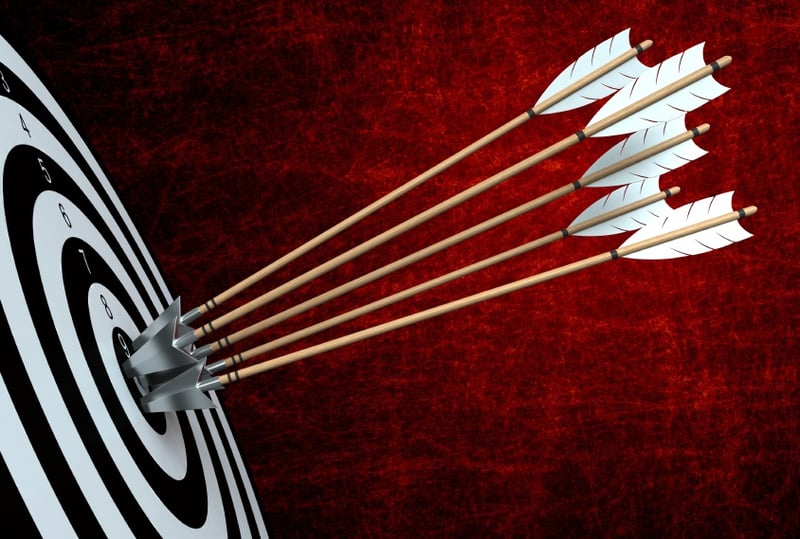 Are you using PPC and paid advertising to boost engagement and drive more traffic to your site?
Here are five reasons why you need to incorporate it into your strategy ASAP!
1. It gets results fast and can help you grow your marketing list (especially when you're getting started in a new market).
You know how SEO can take months and months to build up and finally see results? Paid advertising is much faster. Start a campaign and you'll start seeing an increase in traffic almost immediately. Data is also immediate with PPC, whereas with SEO it can take months of data before you can actually take action.
What's more, PPC is often referred to as a 'push' strategy in that it pushes people to your website (though in some cases, PPC can be a 'pull' strategy as well—a typical form of a 'pull' is SEO). Push strategies are often the only way to garner exposure to a new product or service, or an existing product or service in a new market.
2. Done correctly, it's a great way to go after highly targeted personas.
This is especially true with LinkedIn Ads, as you can target by job title and function, industry, company size, and seniority.
PPC channels such as AdWords or Bing rely on keywords, so you have to model those after search intent, rather than personal attributes.
3. It's flexible to scale as needed: spend more when you need more, scale back when you don't.
The data that PPC campaigns provide allow you to fine tune those campaigns over time, allowing you to get more out of your budget. With proper analysis, you can yield better results with less budget by 'trimming the fat,' so to speak. This is often achieved by eliminating irrelevant searches, or people from irrelevant areas, but can even extend into controlling the best time of day to show your ads.
4. It has a great ROI when done right.
What PPC allows you to do is measure ROI accurately, objectively, and within minutes. No other form of marketing allows you to do those three things as well as PPC. Once the data is in, you can then find which areas need improvement and adjust your strategies accordingly to improve ROI.
5. You'll soon be able to manage your PPC using Hubspot's new Ads Add-on.
As you'll see on their webpage, Hubspot's new Ads Add-on is the:
Easiest way to create, measure and leverage ads for inbound marketing. You can now create ads right inside HubSpot, giving you all the information you need to master ads. With the Ads Add-On you'll know which ads convert the most leads and customers without ever setting up a tracking code. Easily build great ads that support your existing campaigns and track ROI down to the keyword.
Currently this functionality is available for LinkedIn ads, but will soon be rolled out to include Google Adwords as well.
Conclusion
PPC and paid advertising in general can seem like scary, foreign concepts when you've never dabbled in them before. But by limiting your initial budget and A/B testing your way to success, you'll soon see a huge increase in both web traffic and conversions.