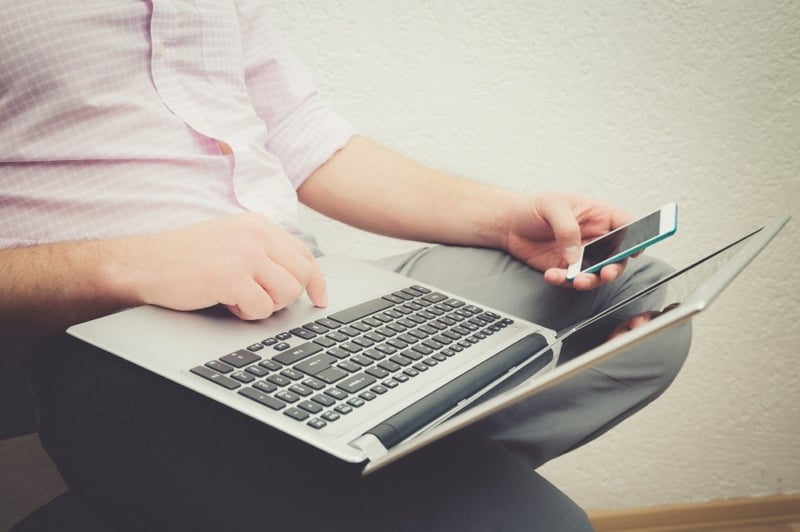 Many digital marketers these days are willing to try out multiple tools in order to see which ones work best on their sites and have the biggest impact on conversion rate.
While these types of tools and software run the gamut, from different forms of pop ups to live chat windows, one of the most interesting types by far are heat maps.
Here's why this type of marketing tool is so useful and how it helps increase conversion rate.
What are Heat Maps?
Essentially, heat mapping software allows marketers to see where people are clicking on a page. It enables users to see what actions visitors are actually taking and where the most engagement is happening.
There are three basic kinds of heat maps: attention/eye-tracking, click and scroll.
Attention or Eye-Tracking Maps identify where visitors are looking and what parts of the page they're reading.
Click Maps identify what visitors are clicking on (whether that page element is clickable or not).
Scroll Maps show how far visitors are scrolling down a page and where people stop.
Why Are They Important?
Marketers can increase conversion rates by utilizing the incredible insights from heat maps. Using the information gleaned from these tools, marketers can identify:
What's working and what isn't on a page
Which items should be made into clickable buttons or elements
Which items are distracting and should be eliminated
Where key information should be located
Here's an example of a heat map created for Nurse.com: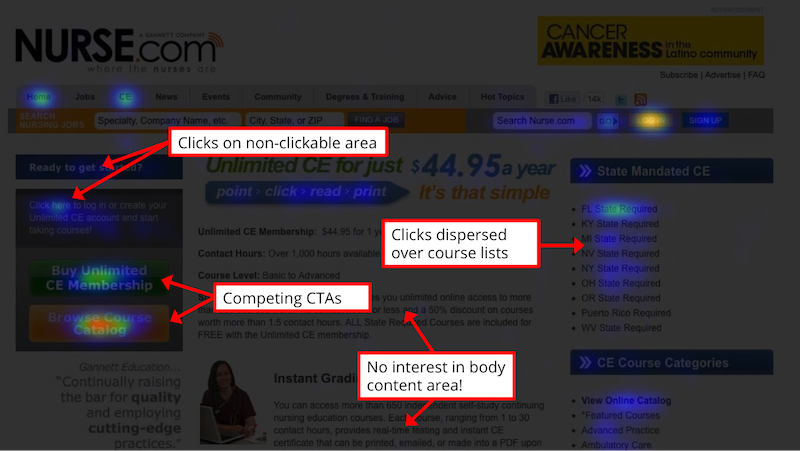 Image via Crazy Egg
By analyzing this information and making necessary changes, the site was able to increase its conversion rate on this landing page by 15.7%.
What Heat Map Software Should I Use?
There are lots of options when it comes to heat mapping software. Here are a few of the most well known tools and what they cost.
Crazy Egg
Crazy Egg is the brainchild of top digital marketers Neil Patel and Hiten Shah. Here's a bit about the software from CrunchBase:
Crazy Egg allows website owners to create tests to figure out what people are doing on their website. CrazyEgg's Confetti and Heatmap features are simple and affordable heat mapping tools that allow you to visually understand user behavior.
Crazy Egg has a 30 day free trial period for all of its plans, after which you will be automatically charged if you don't cancel before the trial ends. Here are the plan prices:
Basic: $9 a month for 10,000 visits and 10 active pages
Standard: $19 a month for 25,000 visits and 20 active pages
Plus: $49 a month for 100,000 visits and 50 active pages
Pro: $99 a month for 250,000 visits and 100 active pages
Ptengine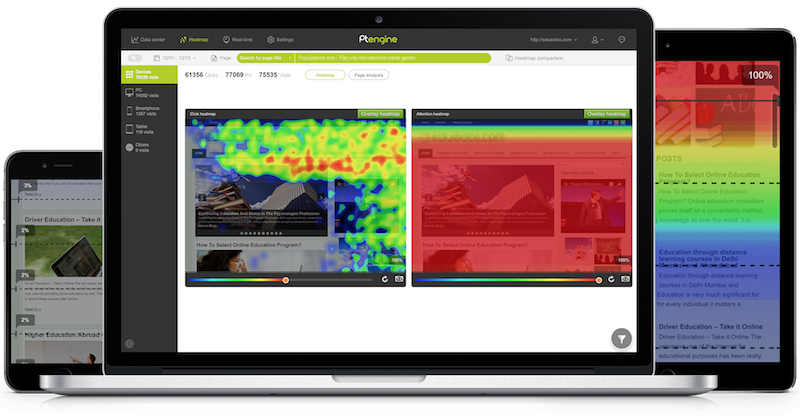 Image via Ptengine
Ptengine offers click, scroll and attention heat maps to help users get "more button clicks, fewer bounces and more eyeballs on the important parts of your pages." They highlight the importance of using heat mapping before doing a site redesign and offer an all-in-one analytics tool.
Unlike Crazy Egg, there's no credit card required for Ptengine's 14-day free trial for any of their plans.
Free: $0 a month for one map on one domain with 1,000 visits
Lite: $7 a month for 5 maps on one domain and 25,000 visits
Startup: $39 a month for 20 maps on 20 domains and 50,000 visits
Growth: $79 a month for 50 maps on 50 domains and 125,000 visits
Inspectlet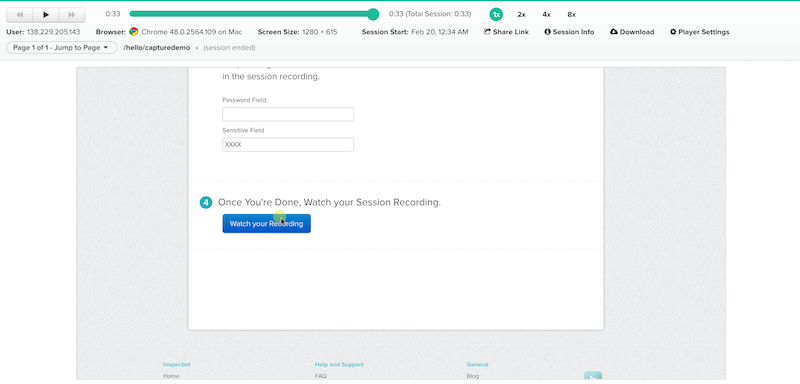 Demo Screenshot via Inspectlet
Inspectlet offers two tools, one of which is their eye-tracking, click, and scroll heat mapping tool. The other tool included in their plans is the visitor session recording software, which allows users to playback visitor sessions, see exactly what visitors are looking for, and filter through visitors to see specific types of sessions (e.g. who came to your site via AdWords and later purchased something).
All of the plans, from Free to Enterprise, offer the Heatmaps Suite, with the number of websites and recorded sessions varying (note: paying annually instead of monthly will get you a 15% discount).
Additional Tools
Other heat mapping tools you should check out before making your final decision include:
---
At the very least, you should give one or two of the above tools a go by signing up for a trial period and seeing which you find more intuitive and insightful. Not only can these tools help increase conversion rate, they can improve user experience and keep visitors more engaged.