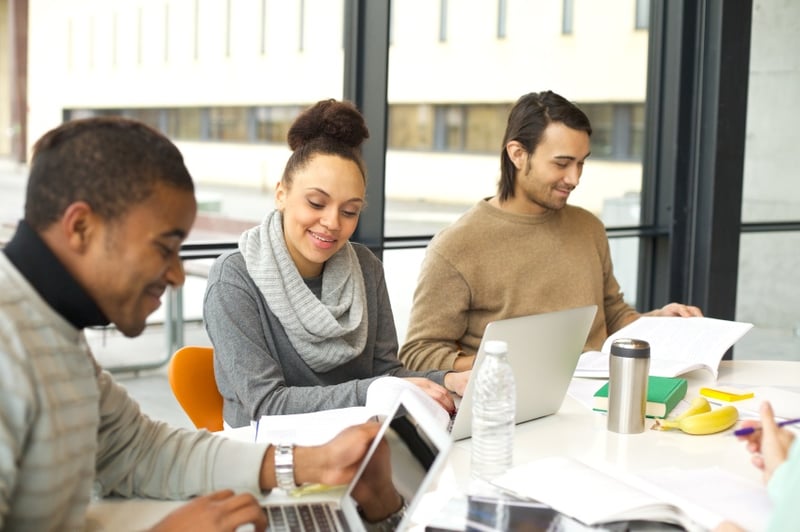 Whether you have a content marketing team that consists of one person or many, it's important that they're trained right. But how do you go about training people about a field that's relatively new and that you might not know a whole lot about?
Here are a few tips to help get your team on the right track.
1. Teach them the ins and outs of your company.
Before you jump into content marketing best practices, it's important that your team is first trained in what your company does and how it provides value to your clients.
This is the best place to start because in order for any business's content marketing efforts to be successful, the content itself has to provide value to the target audience. And the best way to create this valuable content is for it to come from a place of deep understanding of the audience's unique pain points.
Therefore, start by training your content marketing team on what clients typically struggle with and how your company's product or service solves these issues. This will give your team a better understanding of what type of content current clients are interested in—content that prospective clients will also be drawn to.
2.

Have them complete an online training course.

In addition to in-house training, it's also a great idea to have your team complete an online training course. Here are some we think are useful and why.
Hubspot Academy
Hubspot Academy has a great wealth of information. You can watch training videos, get various certifications, and practice what you've learned with Hubspot Projects.
The Academy offers comprehensive manuals so you can learn more about inbound marketing campaigns, email marketing, blogging, utilizing calls to action and more.
Market Campus
Market Campus is a digital marketing school that allows users to follow a learning path, get certified, join a student community, download templates, and track their progress.
Here, your team can learn how to rank higher in search, build relationships with other bloggers, find the best tools, master analytics, and more.
Distilled U
Distilled U is a newer online SEO university that offers over 133 hours of advanced video content and interactive modules.
At Distilled U, you'll learn about SEO tools, analytics, mobile, video, outreach, on-page optimization, keyword and competitor research and more!
3. Give them time to conduct their own online research.
One great way to keep content marketers apprised of the newest trends and most effective tactics in the field is to let them have an hour a day that's dedicated to online learning.
For those just starting out, you can provide a list of websites and blogs that they might find useful. This list could include sites like:
This hour or so of unstructured web surfing and online learning will allow content marketing team members to find out which blogs and experts speak to them the most. It will also inspire them to try out new tactics and take new approaches to producing content. Personally, when I'm stuck in a content production rut, I do this to see what approaches or topics speak to and inspire me.
4. Encourage them to join inbound marketing communities.
Last but not least, encourage your content marketing team to join online inbound marketing communities. These are great places to ask questions to, have meaningful conversations with, and learn new things from their peers. Plus, it's great for networking and making connections that can later be leveraged for guest blogging and outsourcing opportunities.
---
While training any new team can be daunting, it can also be a lot of fun. By providing your content marketing team with the tools they need to succeed, you'll be equipping them with the necessary knowledge, motivation, and confidence to tackle new opportunities and help your business reach new heights.