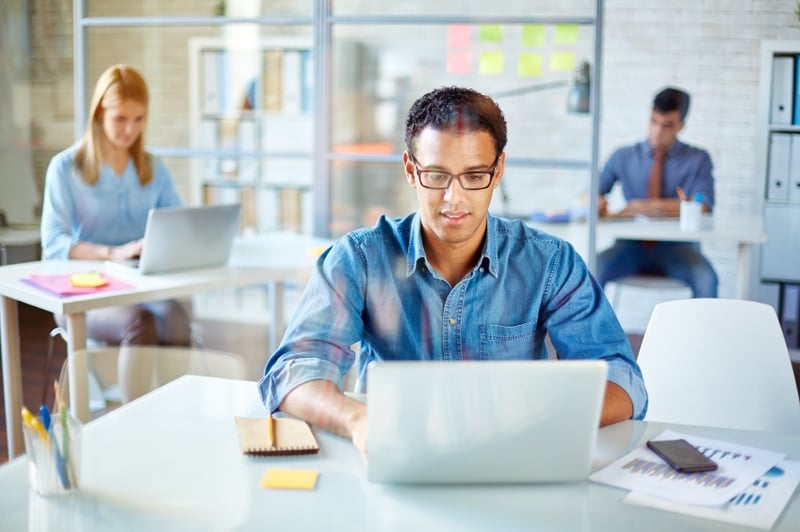 Do you have trouble organizing and executing inbound marketing campaigns that drive results?
You're not alone. In an industry like inbound marketing that's fluid and always changing, it can be hard to keep up.
In order to create successful campaigns, you need to know how to perform in the following areas. Remember, always keep an eye on the results you're getting and make adjustments where necessary.
Traffic
Are you generating traffic to your website? One of the best ways to generate traffic while simultaneously building brand awareness and establishing thought leadership is to create content.
By publishing blog posts on a regular basis (one to three times a week) and gated assets at least quarterly, and then promoting that content using methods like social media marketing, email marketing, etc., you'll be sure to generate traffic to and interest in your site.
Conversions
Conversions are really where those gated assets (eBooks, tip sheets, infographics, assessments, etc.) come in. While blog posts help drive traffic to your site, gated offers help convert those web visitors into leads.
This conversion occurs because those assets are "gated," meaning visitors have to input their information (name, email address, industry, etc.) in order to gain access to the offer. When they do this, they officially go from being a visitor to a lead (from simply "traffic" to a full-blown "conversion"!).
Lead Nurturing
Now that you've converted traffic into a steady stream of leads, it's time to nurture them so that they can grow into customers. After all, what's the point of investing all of that time into creating and promoting content and building out landing pages if you just let leads sit there once they convert?
Email marketing is a great way to nurture leads. This is because A) it's not intrusive because those receiving emails agreed to give you their email addresses in order to receive your content and B) if you're providing helpful, useful information in your emails, recipients will welcome them.
During your lead nurturing process, make sure to provide resources that help leads move further and further down the funnel. This is best accomplished by taking note of what content you'll need for each stage of the funnel when developing your content strategy.
Sales
Once you've nurtured your leads into sales qualified leads, it's time for sales to take the reins. Your sales team should know what content each lead has already consumed so that they can organically begin conversations surrounding the subject matter of certain assets, blog posts, etc.
This way, they're not only providing additional value to those leads, they're further demonstrating that your organization is a knowledgeable partner that wants to help them succeed.
Need More Help?
We get it; this whole inbound/online/digital marketing thing can be confusing. That's why we've put together the xoombi Marketing Campaign Checklist to help you build your marketing campaigns like an inbound marketing agency.
With this handy printable checklist, you can keep track of all the available channels you should be using next time you launch a marketing campaign. Hang it up or hand it out at your next meeting to start maximizing your marketing efforts!