What's your marketing process? If you're like many businesses, you rely a lot on web site and email marketing to bring in new leads or renew existing customer relationships. Many businesses have an email list, but that list could work a lot harder. Here's how to make email marketing an essential part of your overall marketing strategy.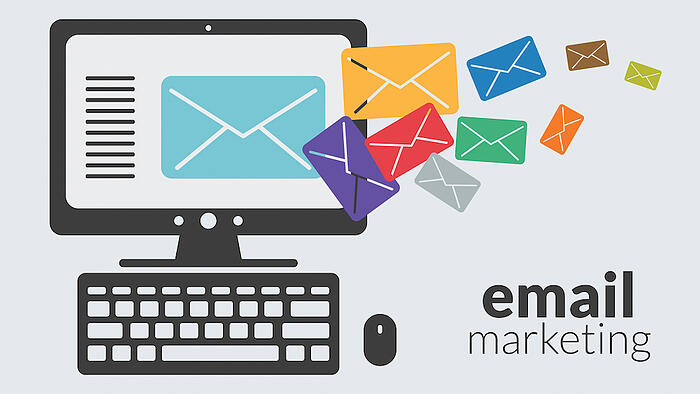 With email marketing, your audience is at your fingertips.
Capture Your Audience
To implement an effective email marketing strategy, you need to get people on your list, keep people on your list, and constantly add people to your list. After all, many people change email addresses or unsubscribe over the years. How do you do this? People are notably reluctant to give away their email address to someone they don't really know, and you fit the bill. Therefore, they need to get to know you first.

Provide easy and visible ways for potential customers to sign up for your email list and offer them an incentive to do so. Here are a few hooks you can use to get people to sign up:
Guest blog, and create a unique landing page with resources for people who sign up through different offers or via specific blog posts. Add a targeted email ask to this landing page.
Ask people to enter an email address to receive a unique product, such as a PDF of an eBook or a webinar.
Encourage people to visit your web site to enter a contest or get a specific offer, and ask them to sign up on your email list when they enter.
Promote your email list through your existing subscribers, encouraging current subscribers to share it with friends.
Create a marketing campaign that's unique to your LinkedIn, Twitter, Facebook, Instagram or Pinterest communities, sending potential customers to a landing page that's designed just for them.
Use the tried-but-true method of collecting addresses during sales appointments, through trade shows, and at events, sending people an email reminder of why they signed up when you send them your first email.
Why Bother Clicking?
We all operate under a tidal wave of email, and it's easy for your marketing messages to get lost in the mix. Often, it's the email subject line that gets people to opt in to your marketing message. You want a message that's simple and straightforward but also appeals to your readers' emotions. You don't need fancy wordplay: instead, tell your readers how to solve a problem, but do it in a powerful tone. Use words that connect with your readers' emotions.
Instead of just "50% off software trial this week," you also want to include words that pack an emotional punch. Starting your subject line with "Software bliss" or "Another reason to love our software" is more like it. Write to everyone's core needs and desires: fear, safety, anger, daring, and more. Keep in mind that your subject line should tell what's inside your email, not sell what's inside, or else your email will immediately be ignored.
Live in Your Customer's Head
An email with impact is not just one with a catchy subject line. It also needs to speak to your readers' needs. What's going on in your customer's head? Why does each individual customer want to buy your software? Is it because they need to replace existing software that costs too much? Do they need to use your software to speed up the sales process? Speak to your customers' needs and personalize your lists so that you can target your emails to a specific demographic.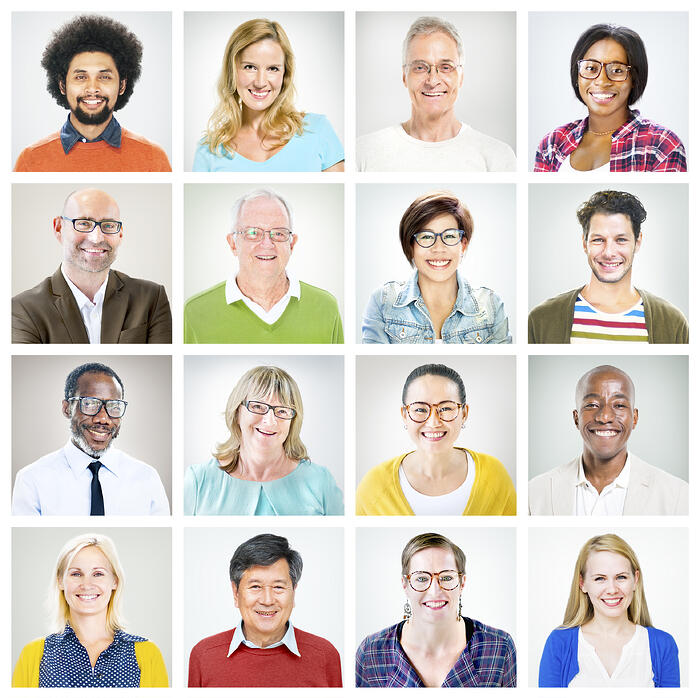 Know your customers and where they are in their buying journey.
Be a Trusted Resource
Once you've drawn your readers in with your understanding of their needs, you need to connect with them. One way to do this is to become a trusted resource. When you're writing to the people in your email list, be honest, straightforward, reliable, and friendly. Offer your list subscribers helpful information that they actually need. Do you sell the best software on the market? Be specific about how your software solves their problem. Offer them valuable information with every email so they trust you and develop a bias for your brand.
Write Without a Filter
Yes, everyone sometimes need a filter. However, when you get overwrought about your writing, it can lose a great deal of your personal touch. Instead of getting hung up on little errors and inconsistencies during the writing process, write as ideas come to you and revise them later. This will allow your personality to shine through while still giving your emails a polished feel.
Use a Conversational Tone
Write to the individuals in your email lists using the word "you," and sign off using your own name. Above all else, speak to your readers as if you're having a conversation, not giving a sales or marketing pitch. This will not only allow them to feel more engaged and trusting with your brand, it will also open up lines of communication between you and the customer.
Provide Value
If customers open your emails but don't head to your site, what's going on? In part, this depends on what they'll get when they click on a link or call to action (CTA). Look at common search terms that drive traffic to your web site to see what your prospective customers want to know, and provide them this in your content. Give them the content they crave, and customers will turn to you for the insights and resources they need. Do so in a reliable, personable, but emotionally-appealing fashion, and you'll find that your emails have impact because they provide your customers with the rich content they've been seeking.
Make It Easy On Yourself
If you consider email management and marketing a chore, you'll avoid doing it and therefore miss out on one of the most powerful ways to connect with prospects. Don't send out emails that fall flat, work on your relationship with and understanding of your potential customers. Ultimately, you'll find that building your business through email marketing helps accelerate sales.
Sources:
317 Power Words That'll Instantly Make You a Better Writer