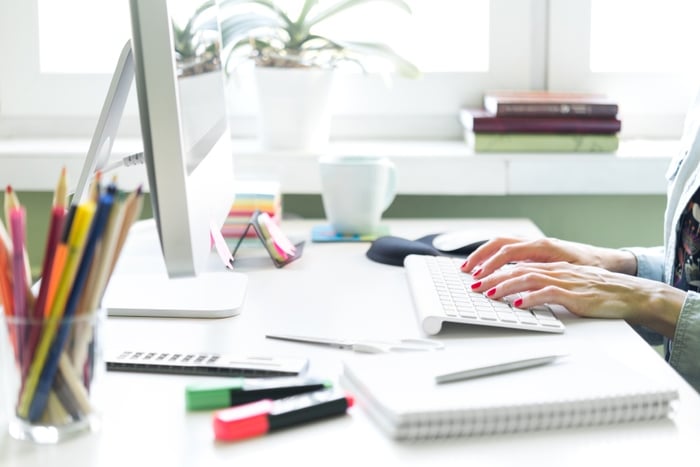 There is one big difference between social media marketing for B2C and B2B businesses: with B2B social media marketing, you need to capture a more targeted audience.
Think about it this way, if you're a B2C company that sells mini portable speakers, for example, your target demographic could be anyone from a teenage boy who wants to bring his speaker with him to the skate park to a middle-aged business woman who likes to bring her speaker on work trips.
With a B2B audience however, your target demographic is usually much more specific and targeted. For example, if you sell sales proposal software, you're specifically targeting the female Sales Manager in her mid-to-late 30s or the male VP of Sales who's in his early-to-late 40s.
So what are the best ways to reach your B2B audience on social media? Here are four best practices.
1. Create and Share Useful Lists
Your B2B prospect is busy, which means they usually like very straightforward, information-packed content. A great way to create such content is to make lists.
Write a blog post or create a calendar of upcoming conferences in your industry, create a Twitter list of industry influencers, and write a list post of the best industry newsletters.
Once you've developed your content, share it where your audience is online. The B2B audience tends to gravitate towards 1. LinkedIn and 2. Twitter, so make those your primary social sharing sites.
2. Set Up Alerts
It's important to know when others are talking about your business—whether positive or negative—so that you can get in on the conversation and craft an appropriate response.
Set up Google Alerts for your company name or use Mention to monitor when someone mentions your company. These are also useful tools for when you want to monitor a certain industry topic, trend, or event, so that you can throw your own voice into the mix.
3. Mention Your Target Audience
There's a lot of content out there, which means there are a lot of people vying for your target audience's attention.
Instead of leaving it up to chance, why not tell them the content you just published was created with them in mind?
Use the @ symbol on Twitter and LinkedIn to let specific people know the article you just posted speaks to them, their industry, and/or their position/role. That way, they'll get notified of your social media post, which also greatly increases the likelihood they'll click your link and go to your site.
4. Repurpose and Reshare
Repurposing blog content can come in handy, especially when you don't have the time to create new content or when you simply want to drive a new round of traffic to existing posts.
Take a look through your published posts and see which ones lend themselves to becoming an infographic, SlideShare deck, video or gated asset. Once you've created a new piece of content from your existing articles, share it on your social media profiles.
Remember: the more visually appealing, the better!
Conclusion
B2B social media marketing doesn't have to be an impossible feat. If you know who your audience is, where they hang out online and what type of content they respond to, you already have an advantage over most.
Use these four best practices as ways to take your social media marketing game to the next level. You might be surprised by how engaging your target demographic finds your new and improved social presence!