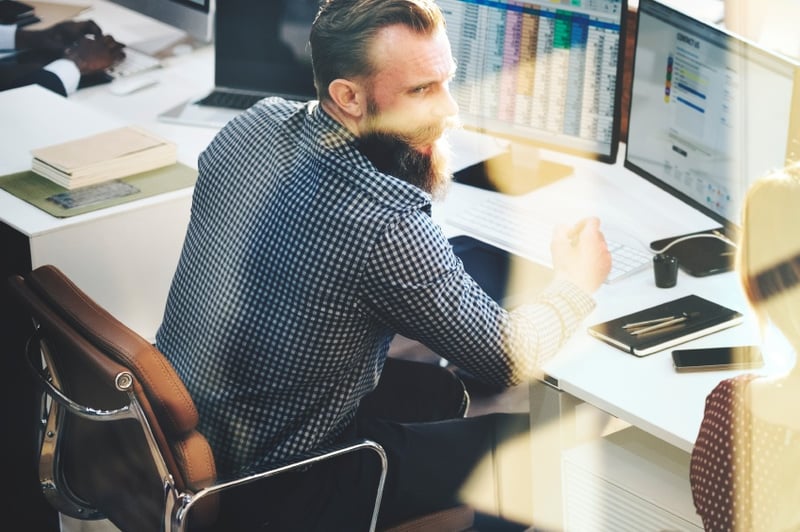 Similar to how people who do search engine optimization call themselves SEOs, those who do conversion rate optimization are often referred to as conversion rate optimizers or CROs.
In this post, we'll explore what really makes a good CRO a good CRO. After all, if you're not all too familiar with conversion rate optimization, it can be difficult to know what to look for when it comes to hiring someone who does.
Recently some of the best CROs in the business came together on Inbound.org to give their two cents on what makes a good CRO. Here's what we learned.
1. They understand human behavior.
Since CROs are in the business of getting people to convert, in other words, getting people to take a specific behavior on a website, it's essential that they have a solid understanding of human behavior.
They should be able to answer questions like: What makes someone click? What's the amount of information I need to provide to make people willing to give me their information but not too much that I lose their interest? This grasp of human tendencies is the difference between an average and good CRO.
2. They're persuasive.
CROs need to be persuasive; they need to write in a way that urges people to convert. As Peep Laja, founder of ConversionXL, puts it, CROs need to "write copy that articulates value in a user-centric way while making the text interesting to read."
3. They're analytical.
CROs need to be comfortable with numbers, data, and analytics. They need to always be referring to the analytics to see if what they're doing is working or if it needs to be tweaked.
Constantly testing and adjusting their strategy is a core component of the CRO's work. According to Oli Gardner, cofounder of Unbounce, "It's all about how to create a valuable test hypothesis, how to interpret data and how to know when you should and shouldn't be stopping tests."
4. They have an eye for design.
CROs have to know good design. After all, web and graphic design are a huge part of the user experience (UX), and if UX is bad, users won't stay on the website. They have to know exactly what part of the design won't work, why, and how it can be made better.
For example, during Unbounce's Conversion Road Trip last year, Angie Schottmuller explained how much color affects user behavior. She explained how CTA buttons on landing pages should be the complimentary color to the main color on the page. That way, the eye is automatically drawn to them.
5. They can code.
Since CROs do a lot of optimization testing, it's important that they have at least basic coding skills. Peep says "setting up A/B tests involve more than just changing button copy, [CROs] need basic coding skills [like] javascript/jquery. Optimizers need to have a level of command of HTML/CSS and know their way around browser consoles to troubleshoot stuff."
6. They're flexible.
Last but not least, CROs need to be flexible. They can't get married to any one element on a page because it's very likely that at some point that element will need to be changed in order to increase the page's conversion rate.
Conclusion
Ultimately, finding a good CRO can be a bit like finding a unicorn. One of the reasons why, as many of the CROs on Inbound.org pointed out, is because people don't "market" themselves as CROs when it comes to highlighting their professional skills.
Not to worry though, unlike the magical creature, they do indeed exist! Just make sure you know the skills it will take to get the job done before starting your CRO search.