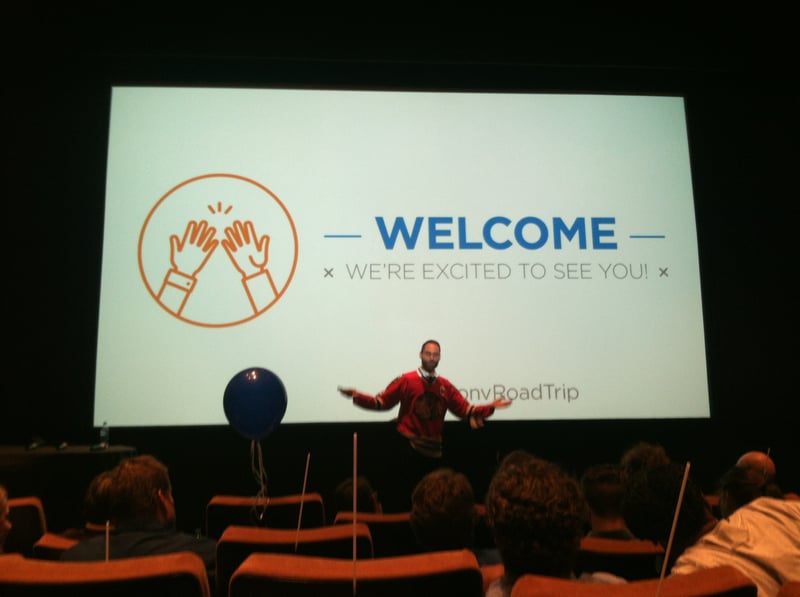 This past Friday we attended the Conversion Road Trip in Chicago put on by Unbounce. It was a day full of data, optimization techniques, "best practices" and sing-a-longs.
Not only did the Unbounce team do a great job of not taking itself too seriously (we popped balloons to start the conference with a bang and there was a candy bar), the speakers were incredibly knowledgeable and I think we all walked away with a ton of new information to digest.
In order to aid with said digestion, I bring you this post so you too can benefit from the awesome tidbits that were shared in the Chi. Here we go…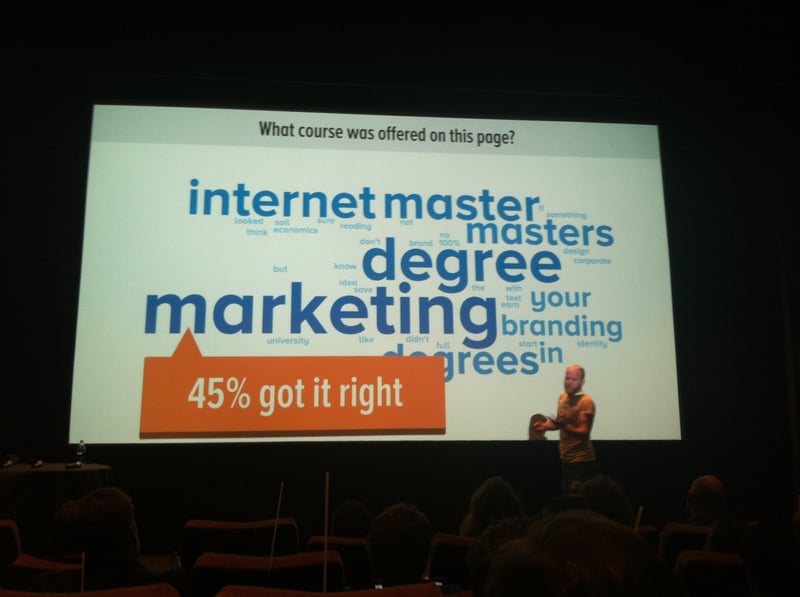 1. Be able to answer the question "what's this page about?"
Often when we create web pages, we're so worried that we're abiding by SEO best practices and including the right content that we sometimes lose sight of the page's actual function.
Although Oli Gardner, the Unbounce Co-Founder, was primarily referring to landing pages, I believe this question should be asked of all pages we create on our sites. If we're able to clearly state what any given page—especially landing pages—are about, it's more likely that purpose will be clear to the reader (thereby providing more value and more conversions).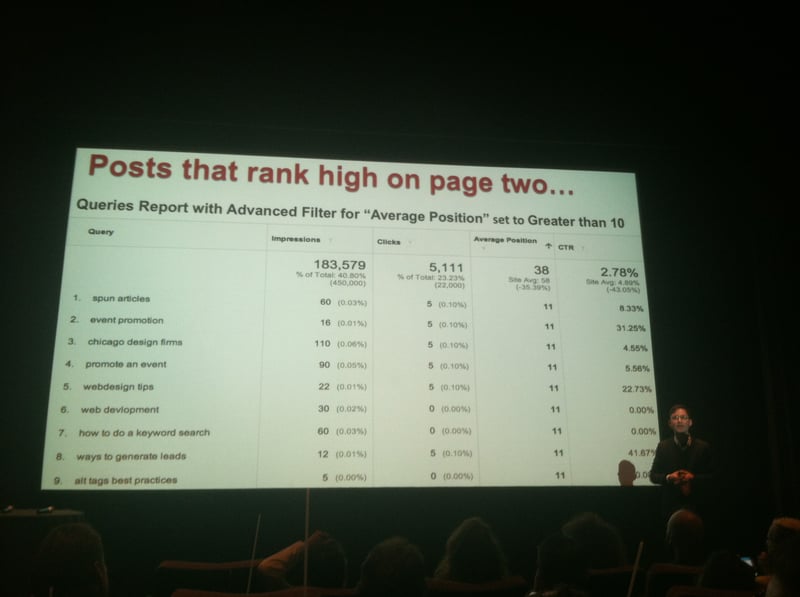 2. Think as your audience, not for your audience.
Andy Crestodina, Co-Founder of Orbit Media, underlined the importance of thinking as your audience instead of for your audience. Many marketers tend to think they're creating pages and content that their audience will like, but in order to truly take your efforts to the next level, you need to get inside of your audience's head.
Marketers need to be keenly aware of the awareness, consideration, and action phases of the funnel and use "data-driven empathy" to help their prospects make a buying decision.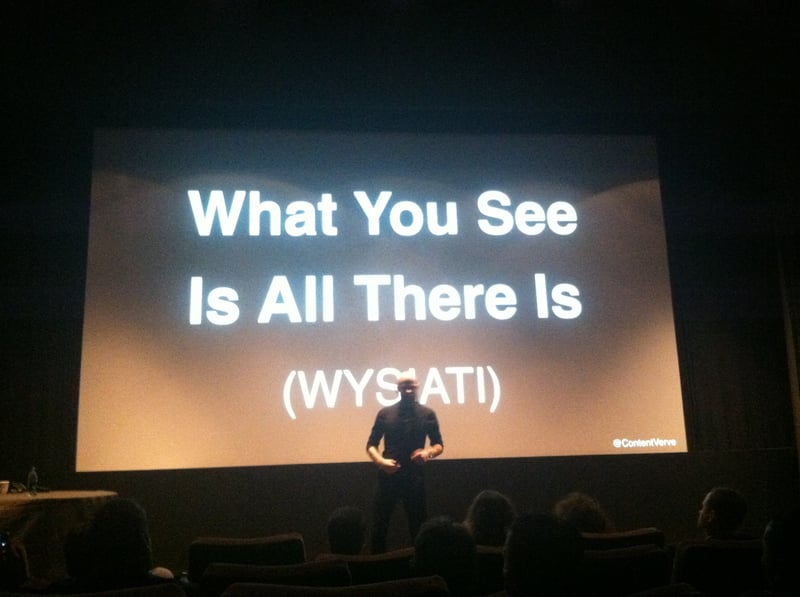 3. Harness the power of WYSIATI
By the end of the day, Michael Aagaard, a senior CRO consultant and conversion copywriter (and soon-to-be Senior Conversion Optimizer at Unbounce), made sure we all knew what WYSIATI stood for. At one point I thought he was going to show us that he had a tattoo of the acronym. WYSIATI stands for "What You See Is All There Is" and was developed by Nobel Prize winning economist Daniel Kahneman.
Aagaard explained that your audience, like all humans browsing the internet, are lazy and abide by the law of least effort. They don't want to take the time to figure out what you offer or how to sign up, they want the process to be easy for their oversaturated brains. Simplify copy and make sure you create a conversion experience that facilitates cognitive ease.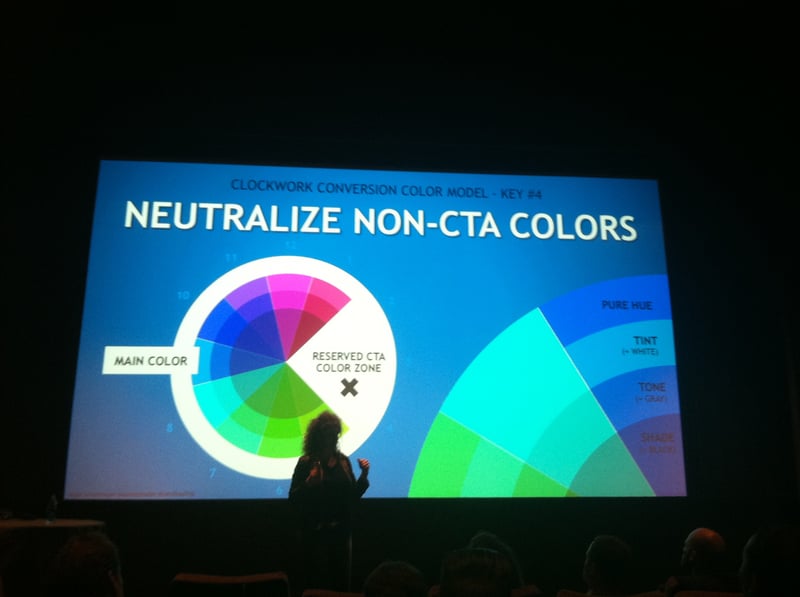 4. Use color correctly
We've all seen those "psychology of color" infographics that tell us what colors evoke what emotion and so on. But how can we truly harness the power of color and make it work in our favor?
Angie Schottmuller, an inbound marketing thought leader formerly of Three Deep Marketing, emphasized how marketers must optimize for the eye. The biggest takeaway from her presentation was that you need to use the complementary color of the main color of your page for the CTA. That way, the eye is automatically drawn to the CTA. Furthermore, you should reserve the color to the left and right of your CTA color on the color wheel and make sure your CTA is a pure color or a pure color shade gradient.
Conclusion
The Conversion Road Trip Chicago was an excellent experience. The speakers covered a broad range of topics and I believe every attendee took home many useful nuggets of information. Ultimately, I believe what I learned will not only help optimize our own site, but will make a big difference on our clients' sites as well. Thanks Conversion Road Trip!