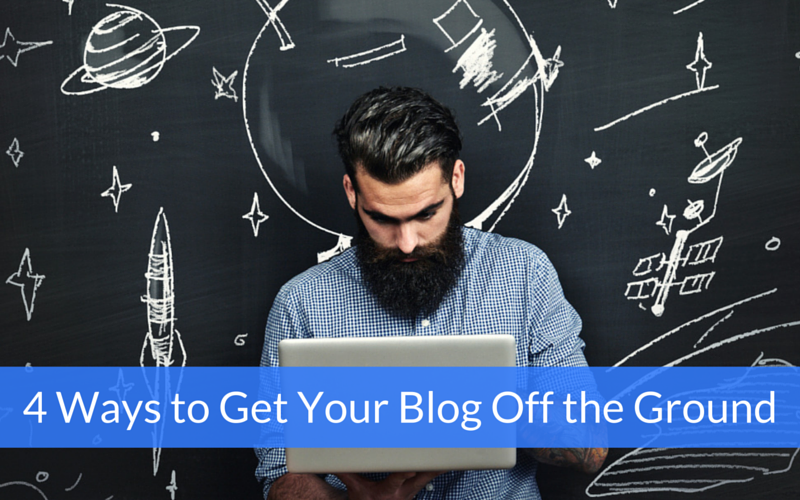 You've done the heavy lifting.
You've chosen a web host, picked a good content management system (see the perks of Hubspot vs Wordpress here), have a solid, good-looking design, and are all set up to promote your posts once you hit publish.
Now come the nuts and bolts of planning, creating, and promoting content.
Here are some ways you can wrap your head around the process and more easily manage content in order to get your blog off the ground!
1. Develop a Content Strategy
Before publishing a single word on your blog, you should really have an idea of what you want that content to accomplish. That means you first need to know what you want readers to do (sign up for a webinar, download an eBook, start a free trial, etc.), then craft content that lends itself to that action.
In other words, your blog posts should naturally lead people to want to complete whatever action you want them to take at the end of the post.
2. Use a Content Map & Editorial Calendar
Once you have a content strategy that begins with the end and mind and takes note of major events and milestones (conferences, tradeshows, etc.), it's time to start creating a process that will help you execute it. This is where content maps and editorial calendars are incredibly helpful.
Build out your campaigns using tools like Trello and soon you'll start to see your plan come to life!
3. Host a Blog Off
Since content is the cornerstone of inbound marketing, it's important you create it consistently. But writing takes a lot of time and energy. However, if you disperse that time and energy so that everyone takes on a little bit of the responsibility, no one person will feel overwhelmed. This is where the Blog Off comes in.
The idea is simple, either every person at your company or one person per team participates. They are to write a 500+ word blog post about a common question they are asked by customers or choose from a predetermined list of content ideas that you think potential customers would find relevant and valuable.
Enter the competitive spirit. Come up with a prize you know your colleagues will want (a gift certificate to a nice restaurant, a Groupon or Living Social deal to a cool event) and offer it to whomever writes the most successful post (this can be calculated by views, social shares, comments, CTA clicks, etc.—extra points for any conversions!).
Not only will this create a lot of content for your blog, it will make your colleagues want to spend time writing posts that people will want to read (meaning more valuable content) and will encourage them to share it with their own personal networks (increasing post reach).
4. Create Partnerships
Content partnerships are great, especially when you're just starting out. Creating and fostering relationships with people who've been blogging for a while won't only help you increase your post reach and build a bigger audience; it will also allow you to learn from someone else's trial and error!
A few types of content partnerships include gated asset collaborations (like this eBook we did with Tellwise), guest blogging, and repurposing others' content (with their permission of course!).
Conclusion
Starting a blog can be an intimidating proposition, but if you take the time to plan out your process before diving in, you can save yourself a lot of time and stress.
Use the first two ideas in this post to set the foundation, the third to build up a bank of content, and the fourth to increase your reach and create beneficial relationships. Pretty soon you'll be writing how to blog posts like these!