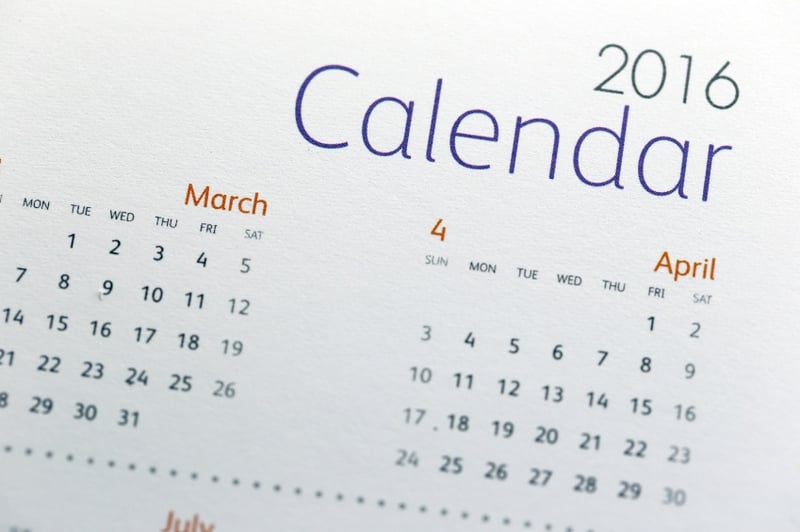 Doing content marketing without a content strategy or plan is like shooting in the dark. You might occasionally hit the mark, but if you don't know what you're aiming for, it's hard to be accurate.
In order to really reach your target audience, you need to first create buyer personas and then craft a content map and editorial calendar that speak to their pain points and help solve their problems.
Here are five key things that will help you get your content plan started.
1. Begin with the end in mind.
Start with goals and objectives. The frequency of publication and your marketing rhythm should be determined by your marketing and sales goals. The more sales you need, the more content and offers designed for your ideal buyers you'll need to produce.
2. Start with major events and milestones.
If you have major events on your calendar, like tradeshows, conferences, or user events, start with these items and develop supporting tactics you'll need to make the event successful. By focusing on major events and creating campaigns around them, your content will be better focused and more effective.
3. Build campaigns.
Your marketing campaigns should be the next thing on your calendar. If you're launching an eBook about 5 Ways to Use a Widget, then you're going to want to have blog posts related to widgets and widget use with a call-to-action to read the eBook. Everything should work in concert and be tied together seamlessly.
4. Populate the rest of your calendar.
Once you have these items in place you should begin populating the rest of your editorial calendar with content designed to ask the questions that your prospects and clients typically ask when they buy from you. You may want to involve your sales and customer service teams for this, as they are the on the front lines of customer question-taking.
5. Don't forget the little things.
Last but not least, make sure you remember the little things. Did you remember to include social posts in your calendar? What about holidays? By keeping all of your content in concert—from eBooks and other gated assets to blog posts and social media posts—you'll be able to create a comprehensive content map.
Closing Thoughts
Content marketing is an essential component of any company marketing online. If you're ready to make an impact and drive more traffic—and business—to your site, utilize a content map and editorial calendar to pave the way.
Not only will this give you a great overview of your content efforts for your internal team, it will allow prospects to more easily navigate your buying funnel.