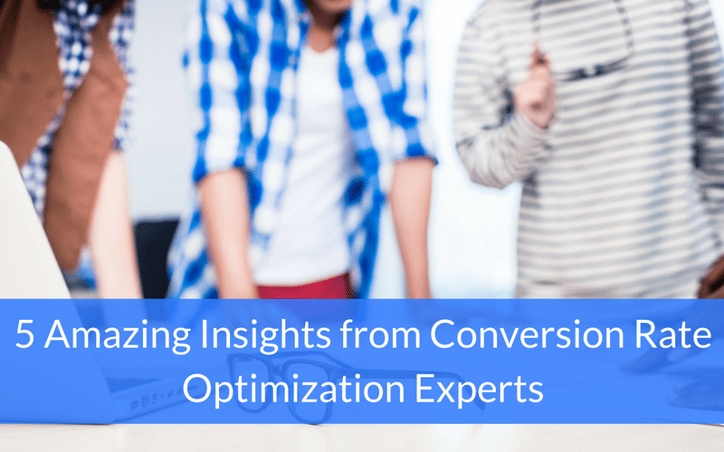 Inbound.org and Unbounce recently hosted Conversion Rate Optimization Day (CRO Day for short) with a bunch of CRO experts. The day consisted of an AMA with a panel that took questions from the community.
Experts included:
Without further ado, let's jump into some questions and the insightful answers the experts provided.
1. I don't know the first thing about CRO and don't want to spend a lot of time or money implementing CRO practices without having at least a basic idea of what I'm doing. Where do I begin?
The majority consensus was to follow a structured program that teaches CRO like the ConversionXL Institute. You can also attend some events (like conferences) and look for a CRO mentor.
As Peep puts it:
If you're serious about learning CRO, find a structured program to go through instead of reading a bunch of random blog posts. Find a mentor, a coach that has been there and seen a lot. And most importantly, practice, practice, practice.
2. What's your best advice for converting homepage visitors?
While Peep pointed out that this question is too broad to provide a great answer, there were a few suggestions the experts gave:
Take a step back and think about what your home page is for (is it built to be a conversion page or to direct people to another product, service or landing page?).
Your home page should answer the question: "What exactly is this and why should I use them instead of [competitor]?" then offer the easiest path to the goal on your site.
Focus on a compelling value proposition.
3. When it comes to SAAS landing pages, how and where do I start with A/B tests?
Before you carry out an A/B test, these three criteria need to be met:
You have a big enough sample size. You can calculate the needed sample size based on the baseline conversion rate and the relative minimum improvement you want to be able to detect. To do this, use one of the many calculators out there.
The test has to run for at least two full weeks (it can sometimes be better if it's a full four weeks; whereas sites with a lot of traffic can get away with one week).
Once the previous two conditions have been met, look for 95% statistical significance (for Frequentist stats engines) or similar probability (Bayesian).
4. What's the most common CRO mistake that you see people making?
A few of the conversion rate optimization experts weighed in on this one. Here were some of the best answers:
They don't focus on communicating a compelling value proposition on all key entry pages.
The copywriting is terrible.
They're not considering the context of what they want to offer or how they want to offer it.
5. Can you provide a little clarity on what you think the differences in CRO focus are between an embryonic startup vs. a 'mature' start up vs. an established SME?
Peep took this one on and gave some great advice. He said that while specific tactics vary, the overall approach to CRO is always the same.
First, it's important to conduct conversion research—both qualitative and quantitative—to identify your website problems and understand 1. What the audience wants and 2. How they want it.
Next, put together a cross-functional team (that may include a designer, coder, marketer, CEO, etc.) and brainstorm ideas to fix the problems you've identified. Lastly, build treatments and test them.
Conclusion
There you have it! These were five of the most illuminating takeaways from the CRO Day AMA with some of the top conversion rate optimization experts. Want to learn more about CRO? Here are some additional posts you might find interesting: