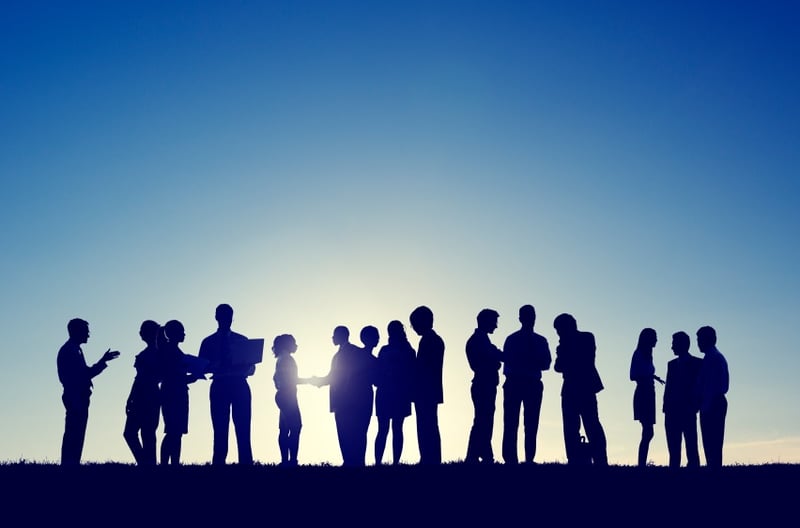 When you explain to customers what makes you different, the last thing you want them to think is, "Everybody says that."
Whether you're selling, blogging or redesigning your website, make sure you really do stand out above the competition.
Don't Be Like the Others
When we talk to clients about what makes them different, we get responses like:
Our people: Every organization has a unique group of people, so is that really a differentiator?
Our industry experience and expertise: Do you think your competitors are saying, "Gee, we're new to the game and don't have industry experience"?
Our certifications: Unless you're one of a handful of companies in the world to have a particular certification, and more importantly unless it's a credential your prospects really care about, who cares!
How to Look at Differentiators
View differentiators from the prospect's point of view. Always ask yourself "so what?" and "what's in it for me?" Too often when people think of differentiators they approach it by bragging about their company or their people. That's an inward focus. Marketing differentiators have to be about the value that you can deliver to your prospects and customers.
Start Differentiating Yourself Today
Here are a few ways you can make sure you're sufficiently differentiated from your competitors.
1. Compare Your Website to the Competition's
Do a side-by-side test between your website and that of the competition. How much overlap is there? Take note of what items are too similar and how you can make them better. If items are not unique or differentiated, why would you expect prospects to pick you over them?
2. Tell a Story
Don't tell your own story, instead tell the stories of the companies you helped with the exact same business issue as your ideal customers. This is an incredibly effective strategy. Research by cognitive psychologist Jerome Bruner showed that humans are 22 times better at remembering stories over facts.
3. Be Genuine
Humanize your brand. People don't buy products and services, they buy experiences. Make your content relatable and don't be afraid to be vulnerable or show emotion.
4. Focus on Customer Experience
While it's important to differentiate yourself visually and through content, also focus on providing customer service better than anyone else. Look at the stats:
Conclusion
If you can't articulate what makes you different, don't expect prospects to be able to. By focusing on what truly makes you different in terms of value, you'll be more likely to attract the right clients. After you capture your customers' attention, be genuine and use storytelling to keep them interested. Once they become customers, differentiate yourself by providing them with an incredible customer experience.