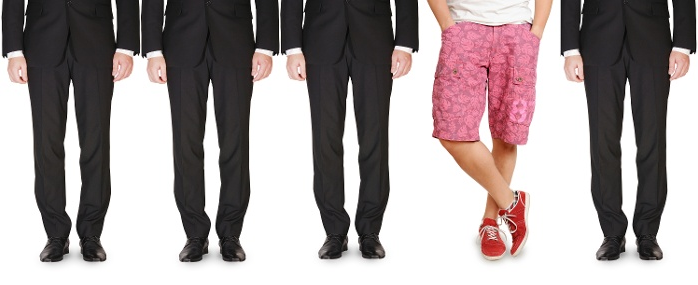 There's a delicate balance between sounding different or unique and abiding by web writing best practices.
Here's how you can get great at doing both.
Laying Your Blogging Foundation
There are many different ways blogs are run these days. Usually it falls under one of these three categories:
One person writes all of the blog content in-house
Different team members contribute to the blog
Blog writing is outsourced
Once you've decided which blogging style is the best fit for you and your business, it's time to lay a blogging foundation. Here are some recommendations:
One blogger: Decide your tone and style, what topics will be easy for you to write about, and which you'll have to spend more time researching.
Blogging team: Create a style guide so all bloggers follow the same guidelines (tone, word preference, etc.). Ensure each blogger is writing about his or her area of expertise.
Outsourced blogger(s): Make sure you do research to find someone who's skilled at writing in your industry and niche. Provide him/her/them with a predetermined style guide.
Creating an Editorial Calendar
Once you know which approach you'll be taking, it's time to develop an editorial calendar. First, decide the posting frequency and day(s) and times of the week you'll be publishing.
Next, create a calendar that shows what articles will be published on what days and how those posts tie in to your gated assets.
Standing Out from the Crowd
Now that you've done the basic groundwork on your blog, it's time to discover what makes you and your business different from the rest.
Do this at both a personal and business level.
Personal Flair
Before actually sitting down to write, have all bloggers ask themselves the following questions:
What makes you and your voice unique?
What personal experiences do you have that would be refreshing to those in your industry?
What are your areas of expertise?
What different and fresh perspective can you bring to highly discussed industry topics?
What are you passionate about and how can you relate that passion in your writing?
Company Uniqueness
Once every individual writer has his or her personal goals for blogging in place, it's time to unearth how you want to convey your organization's differentiating factors.
Here are some questions to get you started:
How do you differentiate yourself from the competition?
How do those differences make your business more valuable to your target demographic?
How can you best relay that message of uniqueness to your intended audience?
Keeping it SEO Friendly
Abiding by SEO best practices doesn't mean you have to sound like everyone else, but it does mean you have to effectively use "common" keywords for SEO, readability, and social engagement purposes.
Yes, a few branded keywords are fine, but you want to develop most of your blog content around terms that actual, living, breathing humans type into the Google search bar.
---
Start with those "simple" or "common" keywords, and build your unique, outstanding content around them. This will allow you to build up your SEO juice while simultaneously standing out from the crowd.