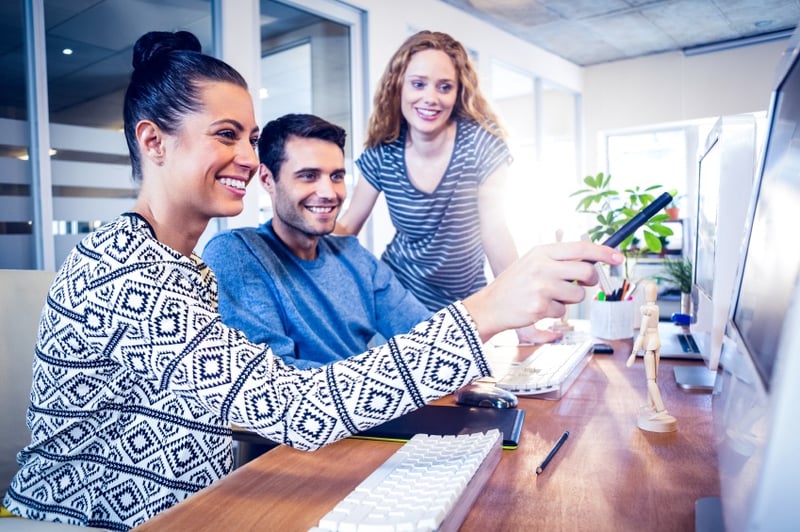 Sales and marketing alignment is becoming increasingly important to the growth of your company. From leveraging digital assets, email marketing, and social media to creative techniques for sales teams to engage prospects, putting it all together can drive massive returns.
Here are some things we've learned that you can start implementing today.
Hire Great Managers
Both your sales and marketing managers need to care more about the success of their teams than of themselves.
Additionally, they have to have bought in to sales and marketing alignment 100%. Both managers will have to lead by example for their respective teams: constantly updating one another on progress, reaching out when there is any confusion, and celebrating successes together.
If your sales manager and marketing manager can successfully collaborate, soon both teams will be integrated seamlessly.
Develop a Shared Language
We need to first and foremost make sure each team speaks the other's language. In other words, salespeople need to learn how to "speak marketing" and marketing teams need to learn how to "speak sales."
We've already started to see sales and marketing circles in general commingling and starting to develop a new, shared language. Now we need to make sure this somewhat recent development is able to penetrate into our own organizations. In order to do this, both sales and marketing managers need to encourage their teams to utilize this language in their day-to-day operations.
Hold Weekly Sales and Marketing Meetings
More than one panelist emphasized the importance of their organization's weekly sales and marketing meetings.
By having regular meetings for the teams, both sales and marketing are able to see how the pieces fit together and get an idea of the bigger picture. Instead of being solely focused on what their team is doing, they're able to get a firmer grasp of the organization's overall goals. These meetings also allow for team members to see what the other team is currently working on, struggling with, and achieving.
Create Shared Pipeline Goals
Marketing and sales should have shared pipeline goals based on past conversion rates. By having shared goals, both teams will hold each other accountable, help each other out, and cheer each other on. Developing shared goals for both teams is one of the most effective ways to create overall team cohesion.
In order for these goals to be realized, however, you need to motivate your marketing team as you do your sales team: financially. Make sure there is a financial incentive tied to obtaining results for marketing as there commonly is for sales.
Conclusion
Not only is sales and marketing alignment more important now than ever, it's now easier than ever.
Technology, the internet, and software (like Hubspot) make alignment easier and more of an achievable goal. By utilizing the tools now available to both sales and marketing teams, we can join as one and achieve world domination!
Okay, maybe I got a little carried away there, but today's technology does allow sales and marketing teams a unique opportunity to become a united, unstoppable force!