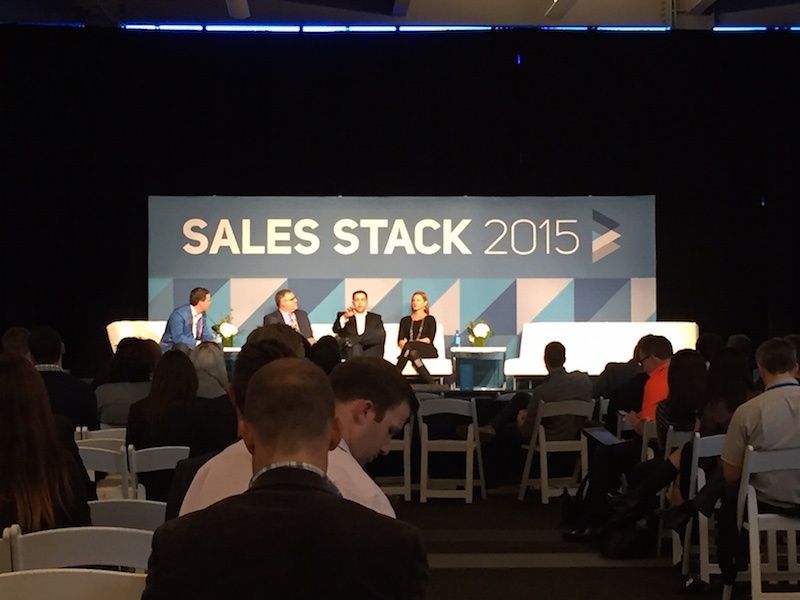 At a recent Sales Stack Conference, three well-known social sellers were asked to define social selling and how they leverage it successfully.
This panel was made up of:
Ken Krogue: Ken is the founder of InsideSales.com and boasts 37.4 thousand Twitter followers.
Koka Sexton: Koka was formerly the Global Senior Social Marketing Manager at LinkedIn and has 65.6 thousand Twitter followers.
Jill Rowley: Jill is a "Social Selling Evangelist" with 28.5 thousand Twitter followers.
Here's what the pros had to say.
What is Social Selling?
The term "social selling" can be confusing. A lot of people might not understand the difference between social selling and social media marketing, or how social selling is different than traditional sales methods applied to today's world.
Due to all of this confusion, the panelists were asked exactly how they defined social selling. Their answers were as varied as one might expect for such a debated term.
Ken believes "social selling" is a misnomer. It's not so much social "selling" as it is "prospecting". It's very top of the funnel and helps with qualification.
Koka believes that it has to do with "leveraging your professional brand to fill your pipeline." Once leads are in your pipeline, you can continue to educate prospects throughout the funnel using social.
Jill defined it as "using social networks", not social media. It's the act of doing research to be relevant to buyers and build relationships with them.
Leveraging Social Selling
As was brought up during the panel, the reason social selling hasn't been widely adopted yet is because top executives simply haven't bought in. Social is an afterthought. In order to initiate and carry out a successful social selling strategy, we must adopt a social-first mentality.
The truth is, social selling can open up a lot of doors for salespeople. Not only does it allow them to use their own personal networks to generate warm leads, it instills trust in prospects.
Social Selling in Numbers
Final Thoughts
The best thing about social selling is that it turns otherwise cold prospects into warm ones. As Koka put it, you'll improve prospecting results when, "you have a warm introduction." Overall, a warm referral increases the odds of a sales success by two to four times.
Educate yourself on social media and how to successfully network via different social channels. Soon enough, you'll be pulling ahead of your fellow salespeople by number of leads in the pipeline and number of deals closed-won.