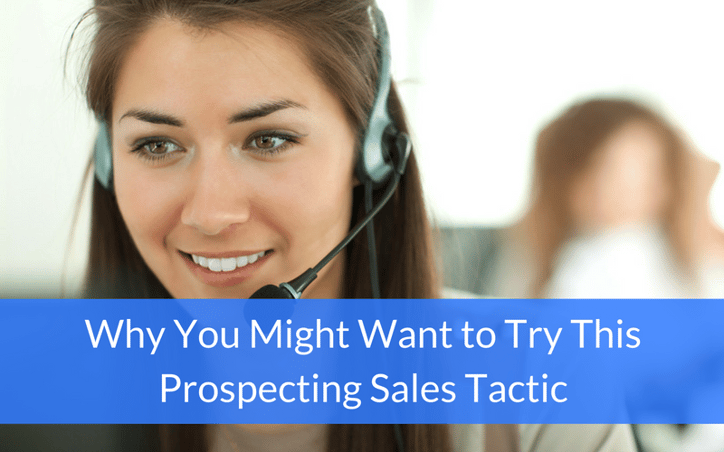 Should salespeople should ask, "Is this a good time to talk?" as part of their telephone prospecting sales strategy?
This topic originally came up during a sales meeting when a salesperson suggested callers ask the prospect, "Is this a good time to talk?" He said this technique differentiates him from other sales people by positioning him as someone who is respectful of the prospect's time. It also allows him to create a warm call situation where he can follow-up in the future.
Although I've never been one to use this technique, I started thinking about ways it could be used as an effective sales tactic for those who choose to use this approach.
I'll start by sharing why this technique doesn't fit my style, and then look at it from the opposite prerspective, to share some tips on how I might recommend using the technique as an appointment scheduling tactic.
Why I Wouldn't Use this Technique
Decision makers are difficult to reach. When I get them on the phone, I want to take advantage of the opportunity. Asking them if it's "a good time to talk" allows the prospect to tell me "no" and puts me in the same position as if they hadn't answered the phone at all.
If it's not a good time, believe me, the prospect will tell me. At that point, I will be respectful of the situation and request a more appropriate time to follow-up in person or on the phone.
Using this Technique as an Appointment Scheduling Tactic
If I were to ask the question, "Is this a good time to talk?", it would be intentional. Knowing the odds were against me, and the most likely response is "no", I would ask the question on purpose and wait for the prospect to say, "No, this is not a good time".
At that point, I'd go for the appointment. "No problem. I want to be respectful of your time and it's better to talk when you're expecting me. How does your calendar look on..."
There are four things that could happen at this point, three of which are good. Now the odds are beginning to swing in my favor!
Response 1
The prospect will ask, "What do you want to meet with me about?". This opens the door to have a short conversation. All of the sudden, the prospect has given you room to create value and ask a few qualifying questions. Be efficient and take advantage of the opportunity.
Response 2
The prospect will agree to meet on a day and time that works for both of you.
Important Point: Keep in mind this one came a little too easy. You have an appointment, but you still have questions. Is this a qualified prospect? Do they have a need? Before you consider it a solid appointment, try to get answers to these questions and remember this appointment has a higher likelihood of being a "no show".
Response 3
The prospect will reaffirm they don't have time to talk and request that you call them back on a future date to compare calendars at that point. You have their attention, potentially some interest, and a warm follow-up call to make in the future.
Response 4
The prospect will reiterate that they are busy and have neither the time, nor the interest in talking to you.
Tying It All Together
We have taken the most likely "undesirable" response and turned it in our favor. That's what I love about sales; you take a challenge and turn it into an advantage!