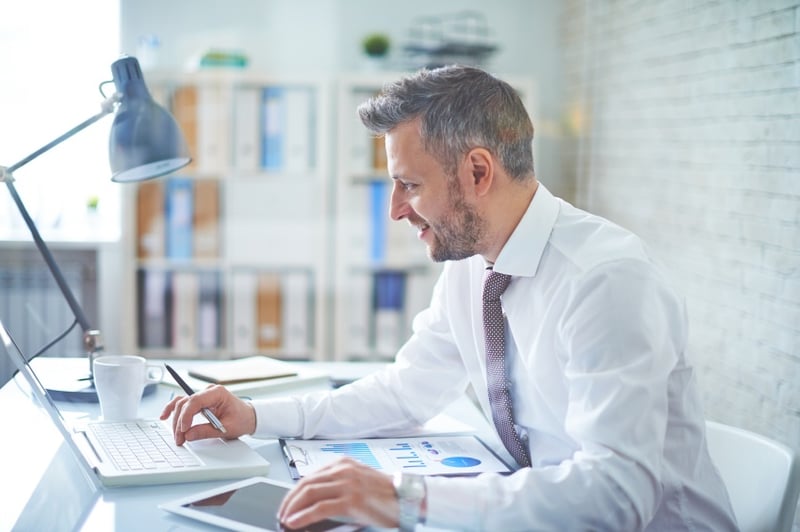 As we've said before, LinkedIn is great for B2B networking. But, unlike other social media sites, it's also great for prospecting. Who knew that a social site we've come to know and love could also help boost our sales?
Here's why LinkedIn is the perfect sales prospecting tool and how to use it.
Your Prospects Are on LinkedIn
LinkedIn boasts over 360 million members worldwide. Nowadays, many savvy business people are members. Even those who otherwise would never come near a social network use it (e.g. my dad!).
Due to the large number of people who use the site, there's a very good chance your prospects are on it. Meaning that salespeople have the opportunity to use LinkedIn as a source of new leads.
The How To
In order to start prospecting, you'll need to take a long hard look at your connections. In addition to the family and friends you're already connected to, look through your suggested connections and see if you can find any former colleagues and current clients.
By making these first-level connections, you'll be able to access second- and third-level connections and scale your network. You can even ask for introductions to potential leads from current connections.
There's a Wealth of Information
Some people share a lot of information about their current and past roles and responsibilities: which office they're based out of, what team(s) they're a part of, what project(s) they're working on, etc.
You'll also be able to see how they work via recommendations left by others and glimpse who they are from profile sections like causes they care about, people they follow, and more.
The How To
What does this mean for sales prospecting? Not only can you identify if a prospect is the right person you should be talking to, with a little digging (e.g. using the "People Also Viewed" information to the right of the profile) you can find out who reports to whom. This will make it much easier to identify the influencers who will have the final say when it comes to the buying decision, saving your time in the process.
It's a Great Lead In for Sales Calls
Having a warm introduction has been proven to get results when it comes to prospecting. In fact, according to an infographic by OpenView Labs:
B2B buyers are 5 times more likely to engage with salespeople when introduced.
84% of B2B decision makers start the buying process with a referral.
73% of executives prefer to work with a sales professional referred by someone they know.
Salespeople are 4.2 times more likely to get an appointment if they have a personal connection with a buyer.
Referral leads convert 30% better than leads generated from other marketing channels.
Referred customers have a 16% higher lifetime value.
The How To
If a fellow LinkedIn member has introduced you to the prospect in question, leverage that connection during your initial phone call.
Even if you haven't necessarily been referred to the prospect, you can utilize the information you've learned from LinkedIn to make your first call a bit warmer. Use what you know about the individual to make your call more useful and relevant to him/her. You may even want to tell your leads that you took the time to read their LinkedIn profiles; after all, it shows you've gone to more trouble than most of the salespeople calling them.
Conclusion
Ultimately, LinkedIn can make your sales prospecting faster, smoother, and more profitable.
Start leveraging this incredible network for things other than just networking, and you'll soon find how useful of a tool it can be.
How do you use LinkedIn for sales prospecting? Let us know your method in the comments.