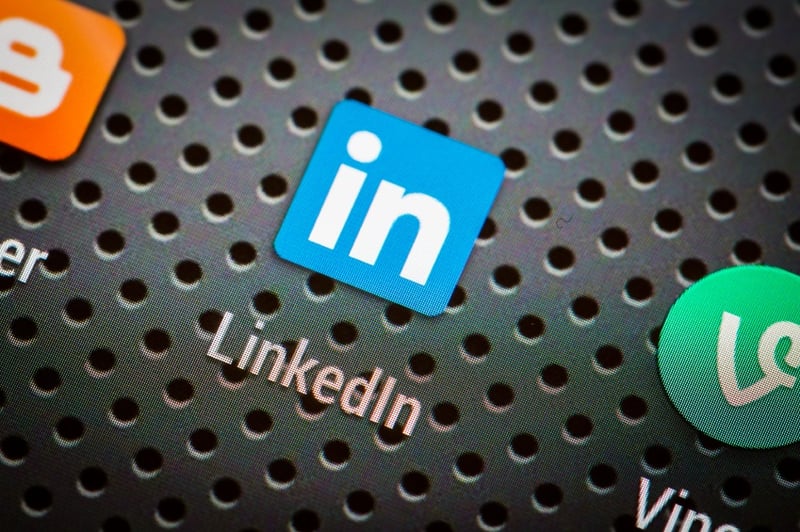 We know how important social media marketing is for a company's inbound marketing strategy, but what about when it comes to their individual employees? If you're a salesperson, your social media profiles might matter more than you think, especially your LinkedIn profile.
According to Jill Konrath, top sellers use LinkedIn six hours per week. With all of that activity, it's important your profile is polished.
Here are six LinkedIn profile tips to ensure you're getting the most out of your LinkedIn presence.
1. Optimize Your Profile Photo
You might be wondering, "Why is this so important?" Well, you might be surprised by how crucial this element actually is.
First of all, it's incredibly important you actually have a LinkedIn photo. If you do, you are eleven times more likely to be viewed than profiles without one.
When it comes to your photo, make sure your face takes up at least 60% of the frame, you're dressed in work attire, and you look straight into the camera.
Remember, LinkedIn is a professional social network, so with that said, here are some photos looks to avoid, courtesy of Jamie Shanks' awesome infographic (below).
The Oldie: Don't use photos that look outdated. Everyone can tell and they're probably wondering what you're trying to hide!
The Weekender: Don't use party photos. Seeing as LinkedIn is a professional network, you don't want to send the wrong message.
The Shadow: Use lighting properly, natural lighting is best. Also, avoid harsh shadows on your face.
The Bachelor: If your photo has a "romantic" feel, save it for the dating sites!
The Frown: Smile! You don't want to look stern or unapproachable; you're on the site to connect with others!
The Pet Lover: Even if your pets are your best friends, don't have them in your photo.
The Selfie: This should really go without saying: don't use selfies as LinkedIn profile photos!

Infographic via Sales for Life
2. Use Keywords in Your Profile as You Would a Blog Post
It's important that within your title, industry, summary and job descriptions you utilize relevant keywords. This is crucial because 77% of users said LinkedIn helped them research people and companies.
Furthermore, by including information about your past work experience, you might find some familiar faces! In fact, 68.6% of users use LinkedIn to reconnect with past business associates.
3. Customize Your LinkedIn URL
A customized URL looks a lot more professional than the default one.
In order to change yours, hover over the "Profile" option in the header to the right of "Home." Next, select the gear to the right of the URL below your profile photo. You'll now be taken to a new page.
On this new page that reads "Public Profile," navigate to the right sidebar that reads "Your public profile URL." Here you can customize your URL by clicking on the pencil to the right of the existing one.
4. Ensure Your Profile and Information are Public
If your profile isn't public, no one will find you! In the same page we navigated to in number three, you can check the "make my public profile visible to everyone" option and choose which information you want public.
5. Link to Your Website
We all love back links, so make sure you include one in your LinkedIn profile. Not only will this help drive traffic to your site, the LinkedIn Sales blog reports that the average sales order per LinkedIn visitor is $44.24; meaning those click-throughs can mean real money!
6. Get Endorsements
People apparently like to say nice things about one another. Did you know that 10 million endorsements are given each day and that on average each LinkedIn user gets five endorsements?
In order to get more endorsements, request them from trusted colleagues and endorse others.
Conclusion
Having a professional LinkedIn profile can give you a competitive advantage. Not only will your profile look better to friends and colleagues, prospects that do a little research on you and your business will be pleasantly surprised.
Now that you've finished updating your LinkedIn profile, it's time to start on your business page!