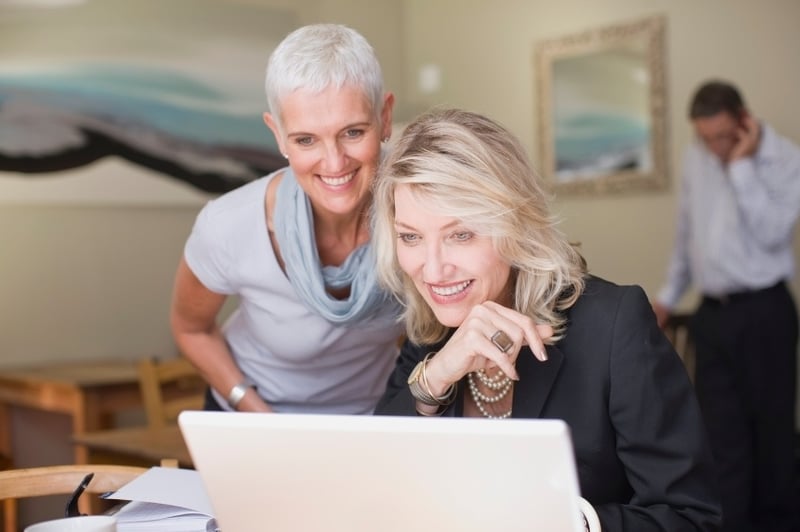 In the age of internet marketing, online social proof is becoming increasingly important. Don't get me wrong, word of mouth still does wonders, but in a time when clients can be across the globe, proof that your solution actually works has to be somewhere everyone can find it: online.
In fact, according to a report by Mintel, 70% of consumers seek out social proof online before making a purchase.
So what is social proof, how do you generate it, and, once you have it, how do you leverage it? Read on to learn the answers.
What is Social Proof?
In broad terms, social proof, also known as social influence, is "a psychological phenomenon where people assume the actions of others in an attempt to reflect correct behavior for a given situation." Essentially, people believe that if others are doing something, it proves that it must be worthwhile.
This can be anything from going to a certain restaurant because your best friend recommended it to vacationing in a certain location because you've heard great things about it.
When it comes to the online world, social proof acts in the same way but takes the form of online reviews (think Yelp), organic endorsements (think social media shout outs), follower counts and more.
Now that you know what social proof is, here's how you can go about generating it for your own business.
How Do I Generate It?
Ideally, you want proof that confirms your company's popularity, credibility, and trustworthiness.
Before trying to bring in social proof, however, you have to understand that this isn't going to be a quick and easy task. That's because social proof takes time to build; it may be difficult and discouraging at first, but once you get to the tipping point, it will grow faster and all on its own.
With that in mind, here are some ways you can generate social proof.
1. Show Off Your Most Impressive Numbers
Do you have a great Twitter following like our CEO Doyle or a large, active group on LinkedIn? Then show it off! As you can see in our blog sidebar, we have a CTA inviting readers to join our Sales and Marketing Leaders LinkedIn group that reads "40,000 members!" at the top. That number in itself is social proof—the more members, the mind thinks, the more value that group must offer.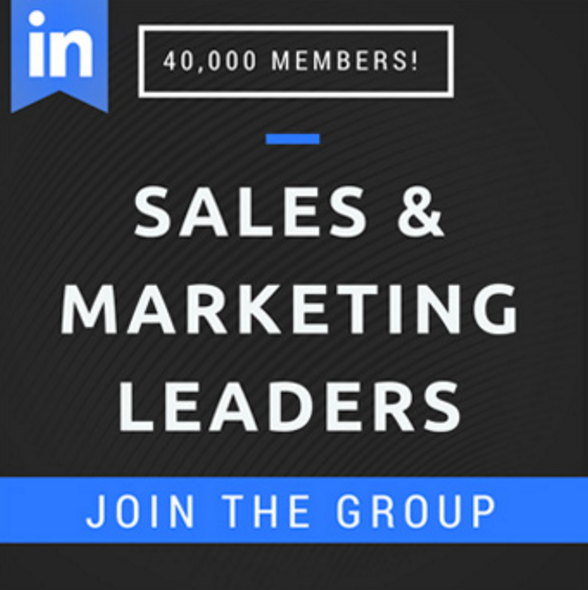 This doesn't only apply to social media followings, but can be used to showcase a number of sales, blog subscribers, social shares, happy customers, and more.
Make sure you only show off your most impressive numbers however, because if the quantity is too low, it can act against you. A good rule of thumb is to only promote quantities larger than 1,000.
2. Collect Quotes and Testimonials
Quotes and testimonials are the most common forms of social proof. You see them everywhere because they work!

Testimonials from our home page.
Use any feedback you've already received from happy customers and ask other clients if they would provide you with a quote. You can also leverage praise you've received via email or on social media.
3. Put Your Credentials on Display
If you're part of a professional organization or have any special credentials, it's important to show them off.

For example, if you're inbound certified, then you should display your badge under your bio on your company's website. By putting these types of certifications on display, you not only prove that you know what you're doing, but that you invest in yourself and getting to know your industry.
How Do I Leverage It?
Now that you've generated proof, you need to place it on prominent locations on your website.
For example, you can put some of your most impressive numbers on your product pages, blog sidebar, and on CTAs.
For quotes and testimonials, use the most impressive ones on your homepage and sprinkle the rest throughout your website. Many CROs agree that using testimonials throughout your website instead of on a dedicated testimonials page gives more context to the feedback and improves conversion rate.
---
Ultimately, online social proof can be leveraged to increase credibility, conversions, and sales. By investing a little of your time generating social proof and leveraging it on your website, you'll see a very big return on investment.