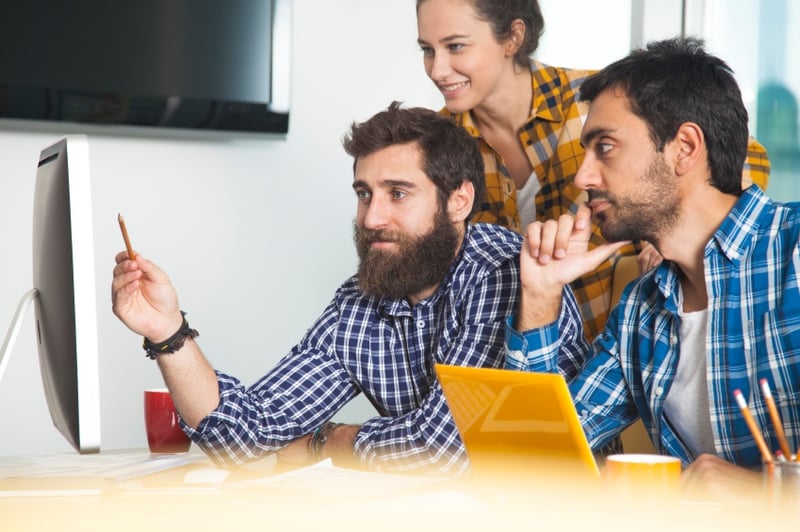 With all the different marketing terms getting thrown around these days, it can be difficult to know which term means what. I can't even count how many times I've had to explain what I do using multiple terms to say the same thing until it resonates with someone!
Therefore, I thought I'd write this post to give a clearer definition of each term, which are synonymous, and which fall under the umbrella of others.
Here we go!
Online/Internet/Digital Marketing
These are all interchangeable terms. This is the big blanket term for all marketing activity that takes place on the internet. Typically, when someone refers to online/internet/digital marketing, they are using this term to encompass all three types of online media: owned, earned and paid.
Owned Media includes the channels or mediums a brand controls (website, social media account, blog, etc.).
Earned Media occurs when customers become brand advocates and act as marketing channels themselves (word of mouth, online buzz, viral content, etc.).
Paid Media is when a business pays to leverage a channel (paid search, social media ads, display ads, etc.).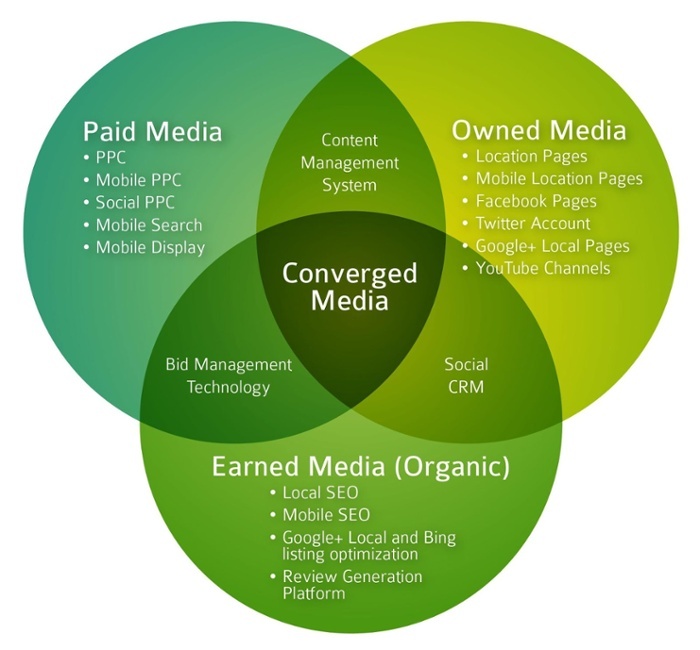 Image via Street Fight Mag
Digital marketing also includes a whole host of other activities, including interactive tools, technical SEO, freemium trials, etc.
Inbound Marketing
How does inbound marketing differ from online/internet/digital marketing? It's not that it differs a whole lot when it comes to activity, but it differs in the approach to and philosophy behind that activity. That's because there are still people who do digital marketing who haven't bought into the inbound methodology.
At it's core, inbound is meant to bring people "inbound" to you instead of you going "outbound" to them. The idea behind it is that instead of pushing unwanted marketing messages outward and onto people, you're instead providing so much valuable information that people want to come to you.

Image via Hubspot
Think of it this way: In lieu of buying email lists and spammy ads and praying for leads, inbound marketers instead create quality content that aligns with their target audience's interests.
Content Marketing
It's a largely agreed upon belief that content marketing falls under the umbrella of inbound marketing. In fact, the question of whether content marketing is a subset of inbound marketing was posed to 3,500 marketing and sales professionals during Hubspot's State of Inbound survey with the following results: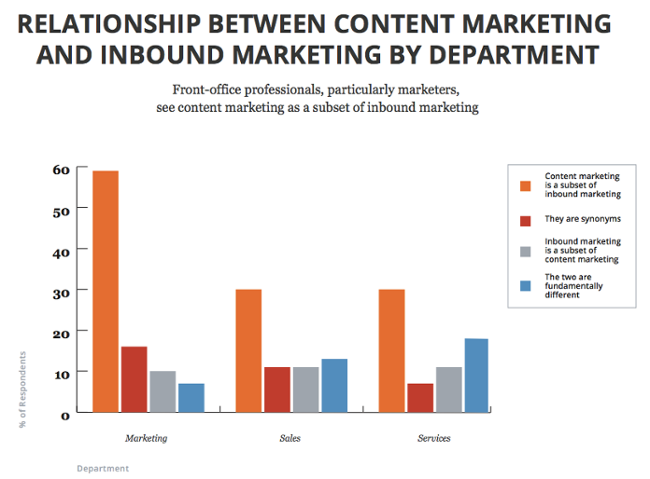 Image via Hubspot
Content marketing is a crucial component of the inbound marketing machine but doesn't make up the whole inbound pie.
Content marketing also contributes to other subsets of inbound marketing, including social media and email marketing. After all, social posts and emails wouldn't exist without content!
Conclusion
While all the different marketing terms flying around these days can be super confusing, if you're marketing your business online, you're still doing more for your brand awareness and visibility than those only doing offline marketing.
Keep it up, and as you continue to grow your online presence, try to adopt the inbound methodology in order to truly delight your customers.