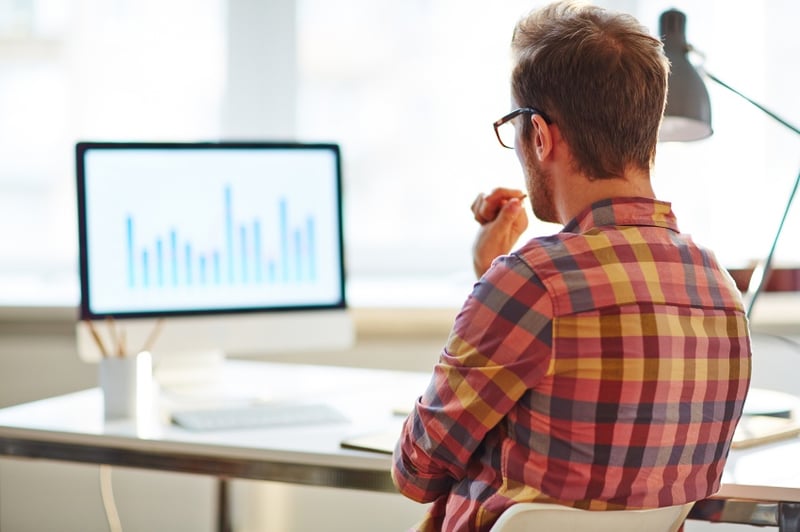 Gated assets are important. These eBooks, tip sheets, case studies and the like are the means by which website visitors turn into leads.
Think about it this way: You create social media posts that point to blog posts, and blog posts that point to gated assets. When a visitor is interested in the asset offered, s/he lands on your—you guessed it—landing page and gives you his or her information in exchange for the asset.
But how do you keep those freshly minted leads engaged after they hit the "submit" (or, the more effective "get your free eBook" or "download now") button on your landing page? Enter the thank you page.
Here are three ways you can turn your thank you pages into additional conversion points and keep moving leads down the funnel.
1. Invite leads to subscribe to your blog.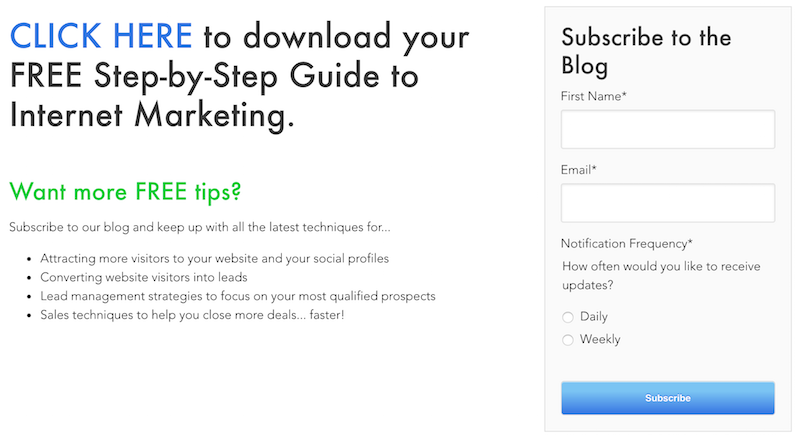 Someone downloaded your eBook—yay!—but you don't want that to be the only time s/he ever visits your website.
Hopefully you already have automated workflows set up so that once leads download your asset, they're automatically put into a workflow that will continue to nurture them and move them down the funnel.
However, if you don't (and if that's the case, Hubspot can make creating these workflows very easy), you might want to urge those fresh leads to subscribe to your blog so that you can continue to stay top of mind (and top of inbox).
When building out the thank you page for a given offer, you first and foremost want to provide what you said you would (a PDF of the eBook, tip sheet, etc.). (It's a best practice to also send a follow up email that includes this PDF file.)
Next, it's time to tout the benefits subscribing to your blog offers readers. Do you often cover breaking news in your industry? Do you share stories from your most successful clients? Are you always writing about tactics you learn that can make your readers' lives easier?
Once you're done outlining why they should subscribe, offer daily or weekly blog update options that your leads can choose from. This will give them the power to choose how often they want to hear from you (which increases the likelihood they will actually opt-in).
2. Offer another gated asset.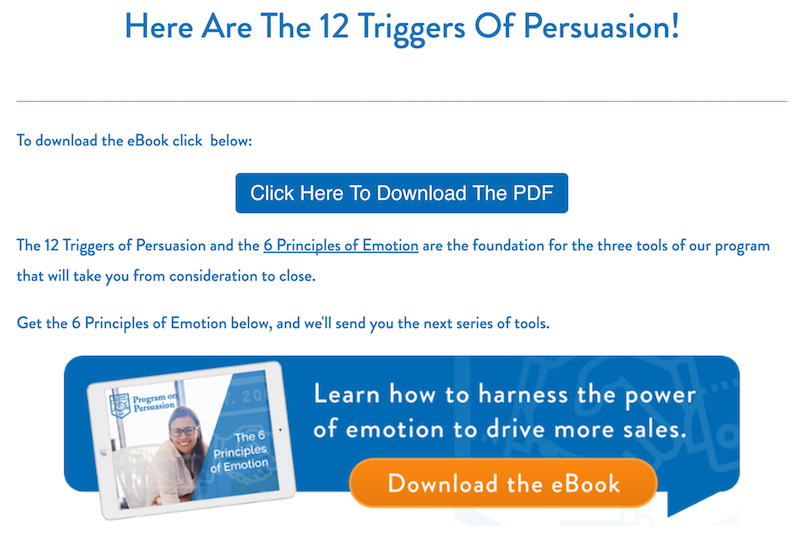 You can also use thank you pages as a way to keep leads moving down the funnel by offering them more advanced material.
For example, let's say you're a SaaS company that offers a solution that helps people identify influencers in their respective industries. Your top of the funnel asset might be a tip sheet that outlines how to engage with influencers on social media.
Once people download this TOFU offer, you might want to have your thank you page prompt them to keep going deeper and learning more. This can be done by offering your middle of the funnel offer, an eBook named "How [Name of Your Product] Helps Automate Influencer Outreach and Engagement."
This will keep the lead engaged and hopefully get them closer to realizing what you want them to: your tool solves their problem (and they should pay you for it).
3. Ask if they'd like a free demo/trial/assessment/proposal.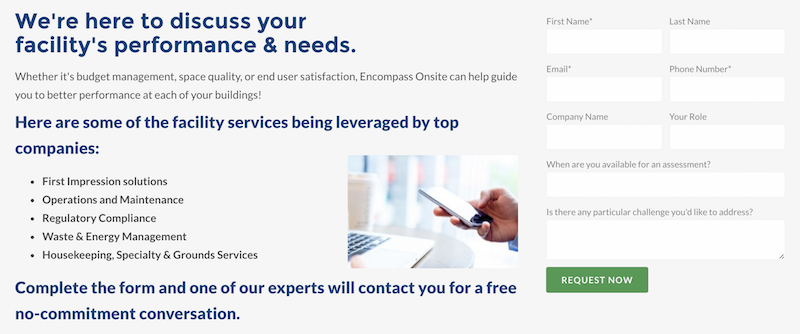 The technique explored in number two can also be used on MOFU offer thank you pages to urge leads to make their way to the bottom of the funnel. Using the aforementioned SaaS company example, your BOFU offer would most likely be a demo or a free trial of the tool.
Think of it this way: People will only want to read so much about solving their problem before they take action to solve it. Similarly, your leads will only want to read so much about how your product or service helps solve their problem before they want to take it for a test run.
That's why the thank you pages of middle of the funnel assets offer so much opportunity: They give you a chance to encourage leads to engage you and/or your product or service directly.
Conclusion
Essentially, thank you pages should do three things:
Thank people for downloading your offer.
Provide them with the offer.
Keep them engaged by offering an opportunity to subscribe, access more content, or request a free trial/demo/assessment/proposal.
Ultimately, these pages are the perfect opportunity for you to promote those blog posts, eBooks, and products that you've put your heart and soul into. Don't let them go to waste!