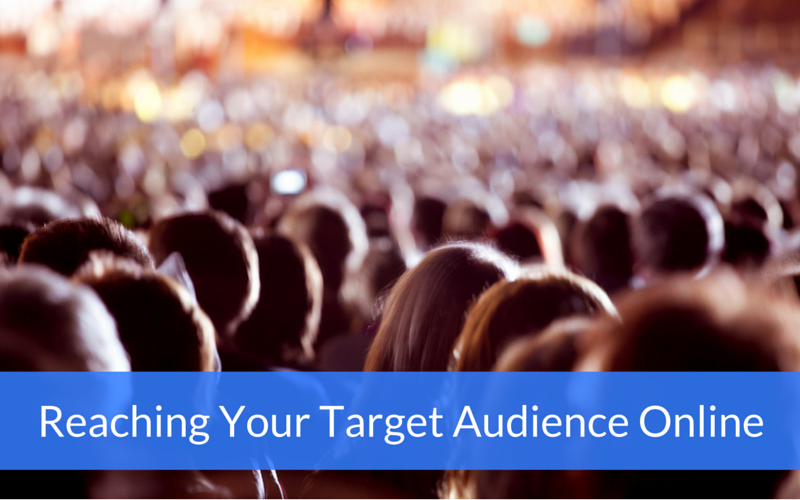 These days, there are a lot of things to think about when it comes to marketing. On top of managing traditional marketing tactics, many marketers are being stretched thin when asked to create online marketing campaigns as well.
But where do you even start when embarking on the digital marketing journey?
I would recommend first finding your target audience online and going from there. That is if your business is already established (in other words, you're not a startup) and you already have the basics—like branding and messaging—down.
Once these things are created, you can jump into finding where your target audience hangs out online and the best ways for you to reach them.
Here are some tips to get you started.
1. Pull Information from Your Buyer Personas
Hopefully you've already done some buyer persona research and have three to five profiles of your ideal customers. If you haven't yet developed your personas, check out these 21 questions you should ask when creating them.
Buyer personas are a great place to start, as they've (ideally) been created based on market research, your current customers, industry experts, and insight from your employees. They'll provide the basic demographics of who you're targeting, including the buyer's age, gender, and socioeconomic status.
2. Understand Your Buyers' Needs & Interests
As with all marketing efforts, understanding your buyers' needs, concerns, and interests will allow you to create engaging, valuable content and serve it to them wherever they are.
This information will also provide you with key information on where they spend their time online. For example, if you're in the B2B space, it's likely your target audience will hang out on LinkedIn and Twitter. If you're in the B2C space, on the other hand, your buyers will likely be on Pinterest and Facebook.
3. Check out the Competition
If you're just starting to look for your target audience online, a great place to start is your competitor's profiles. What social media sites are they on? Who are they following and who are their followers? What groups are they in? These insights will help you determine on which sites and in which groups you'll see the biggest return on effort.
Also check out if competitors are using specific keywords in their profiles to make it easier for prospects to find them, and how they're differentiating themselves.
4. Look at Your Current Customers' Online Presence
See how your current customers are networking and interacting online. What social media sites do they prefer? Where do they go for industry news and/or advice? Look at whom they're following, retweeting, and linking to.
Additionally, you may want to conduct a few short interviews with current customers to learn how they'd ideally like to interact with business like yours online.
5. Know Their Pain Points
Once you've found your ideal buyers online, it's time to communicate with them, and to do so effectively.
Knowing your buyer's pain points will help you more successfully offer them what they're looking for. Find out what buyers' pain points are and what motivates them to solve their problems. Are they looking for cost savings, increased efficiency, or opportunities to outsource? Once you've identified these pain points, craft your content and communication around them.
6. Highlight Your Differentiating Factors
It's incredibly important that you differentiate yourself from the competition. Your prospects are inundated with information online, and don't want to read the same regurgitated benefits from you as they do from your competitors. Therefore, make sure you truly highlight what sets you apart from similar businesses; what edge do you provide that others simply don't?
7. Communicate the Way They Do
Last but not least, it's important that you communicate with your target audience in the manner in which they do. For example, does a prospect participate in lots of group conversations on LinkedIn? Then join the group and start or chime in on those conversations. Do they prefer quick, 140 character snippets of information on Twitter? Then tweet to them. This will allow you to get your message across without the prospects having to do any extra work on their part.