Too many businesses dive head first into inbound marketing without doing all of their homework. Content marketing requires much more than hiring an intern to write and publish your blog posts. You've got to have a plan, and it begins with a laser focus on the basics of inbound marketing strategy.
One of the most important things you need to do before launching an inbound strategy—before blogging, partaking in social media marketing, creating email marketing campaigns, etc.—is to create buyer personas.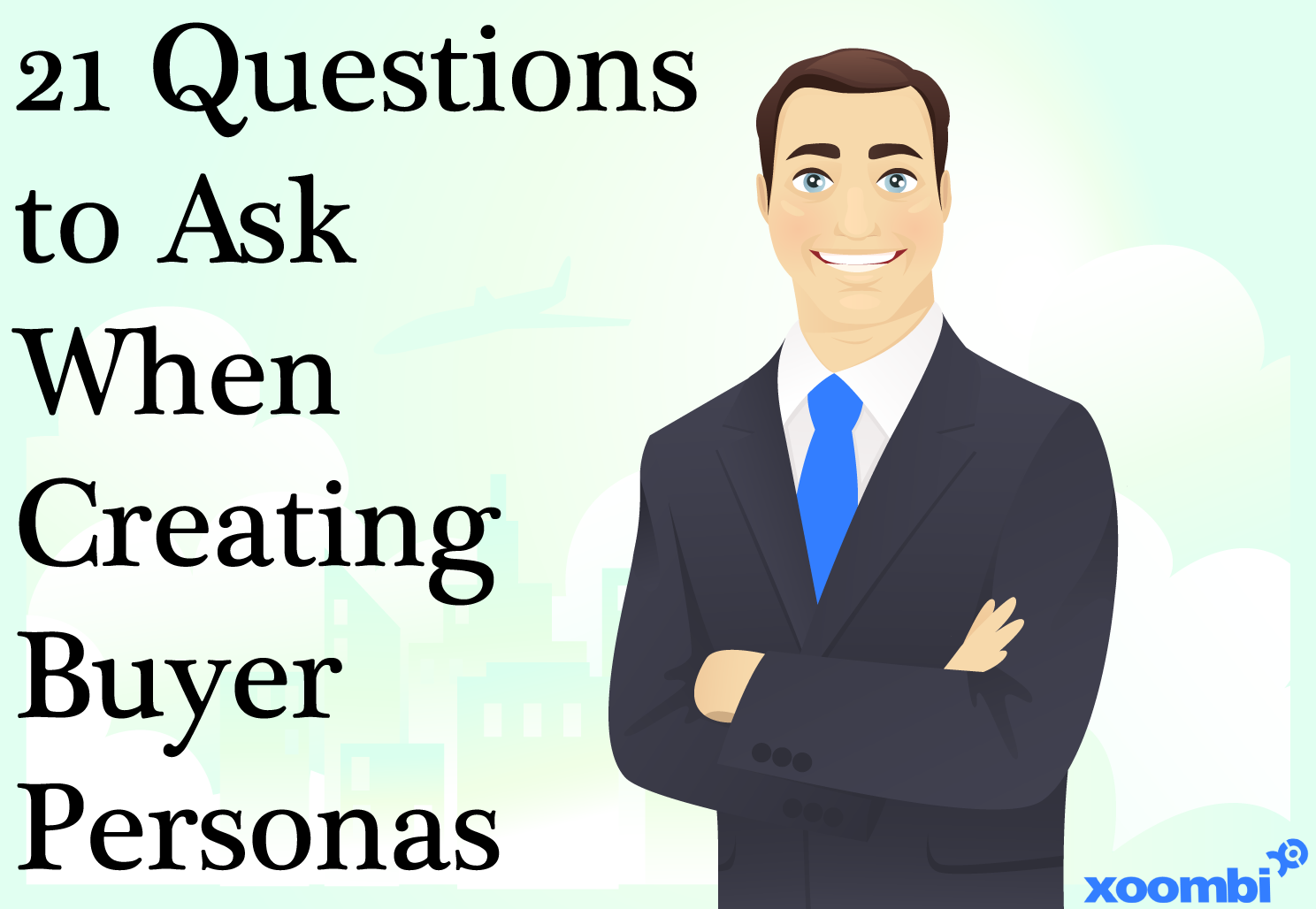 What's a Buyer Persona?
"What exactly is a buyer persona?" you may ask. A buyer persona is a semi-fictional representation of your ideal customer based on real data and market research about your existing customers. When crafting buyer personas, it's important to include your customers' demographics, behavior patterns, motivations, and goals.
With a little help from Hubspot, here are 21 questions you should ask yourself to find out more about your ideal B2B customer and create excellent buyer personas:
How old is s/he?
What's his/her level of education?
What's his/her marital status?
Does s/he have children?
What industry does s/he work in?
What's the size of his/her company?
What's his/her job role/title?
What skills does this require?
What tools does s/he use to get his/her job done?
What's his/her typical day like?
Who does s/he report to and who reports to him/her?
What is s/he responsible for?
What does being successful mean in his/her role?
What are his/her biggest challenges and how does s/he overcome them?
How does s/he prefer to interact with vendors (by phone, email, etc)?
How does s/he use the internet to research products and/or vendors?
How does s/he search for information and what websites does s/he use?
How does s/he learn about new information for his/her job?
What blogs and publications does s/he read?
What professional or other associations does s/he belong to?
What social media sites does s/he use and when does s/he use them?
Sample B2B & B2C Buyer Personas
Here are a few examples of how a company might craft a buyer persona:
The Make Up Company
Say you're a makeup company targeting women 20 to 30 years old. Your buyer persona may look something like this: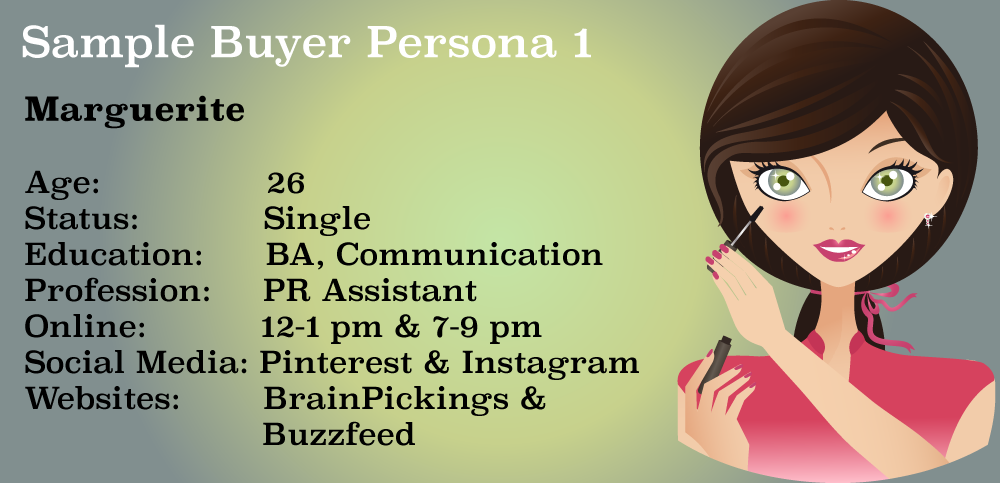 The Software Company
Maybe you're a B2B software company that specializes in analyzing a company's spend to find savings. Your buyer persona may look like this:
The Zombie-Be-Gone Co.
Lastly, say you're a syndicated human flesh company that's trying to help curb zombie attacks on humans. Then your buyer persona would probably look something like this:
Are you getting the hang of it yet? Creating buyer personas isn't only incredibly informative; it can be really fun too.
Additional Resources
If you're still unsure of how to create a buyer persona, here are some additional resources:
Conclusion
Using the information you gather and consolidate into a buyer persona, you'll not only know who you're marketing to, but what content your audience wants to consume, where they are online, and when they're most likely to see your content.