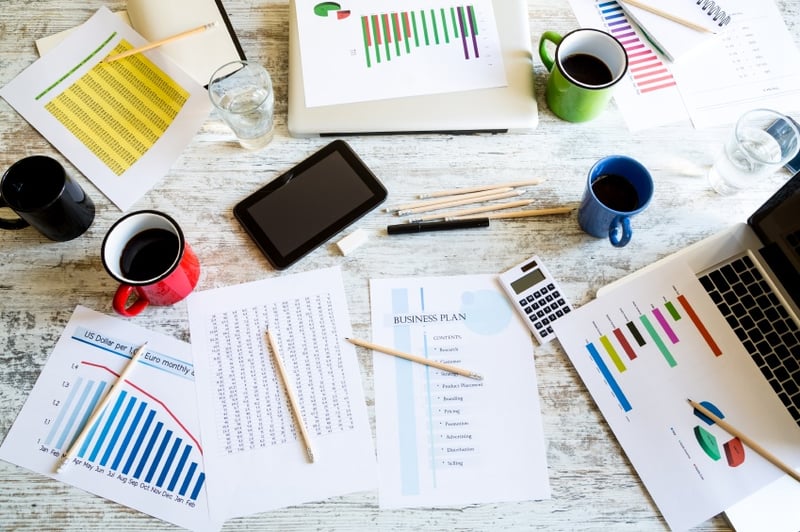 How many times a week should you be blogging? How many campaigns should you be running?
The answer is: it depends.
While some businesses insist on publishing posts every day of the week, others get the most value by scaling back to create more quality content.
Here are three questions to ask yourself to help determine how much marketing is enough for your business.
1. What are your lead, sales and revenue goals?
Goals are very dependent on the size, type, and capability of your business. Because these goals vary, the amount of marketing necessary to reach them will vary too. If you're looking to bring in a lot of leads to fill the top of your funnel, then you'll need to publish blog posts more frequently. Trying to move more of those leads to the middle of the funnel? Create more gated assets to keep them engaged.
2. How well segmented are your lists?
The more segmented and focused your marketing, the more campaigns you can run. This is why list segmentation is so important. Make sure you segment your lists by stage in the buyer's journey and type of information the leads are interested in receiving. For example, maybe you received a lot of leads after doing a webinar about getting started with email marketing. Those leads would be in a different list than those interested in learning how to shorten their sales cycle.
3. How is your audience responding?
It's important to look at metrics to see how your audience is responding to your marketing efforts. For example, are your email opens and views dropping? Is your click-through rate (CTR) falling off? These are signs of "list fatigue" and that you're doing too much. You may want to scale back on your email marketing endeavors so that you don't lose a big chunk of your list and opportunities for the future.
Conclusion
Studies tell us that people need to see things eight to 12 times before they believe something is real. In other words, the right answer might be more activity than you think.
Ultimately, the key to determining how much marketing you should be doing is in the value of the content, not just the frequency. By focusing on providing valuable content to your target audience, you'll soon be able to gauge how often they like to be contacted and how much content they like to consume.