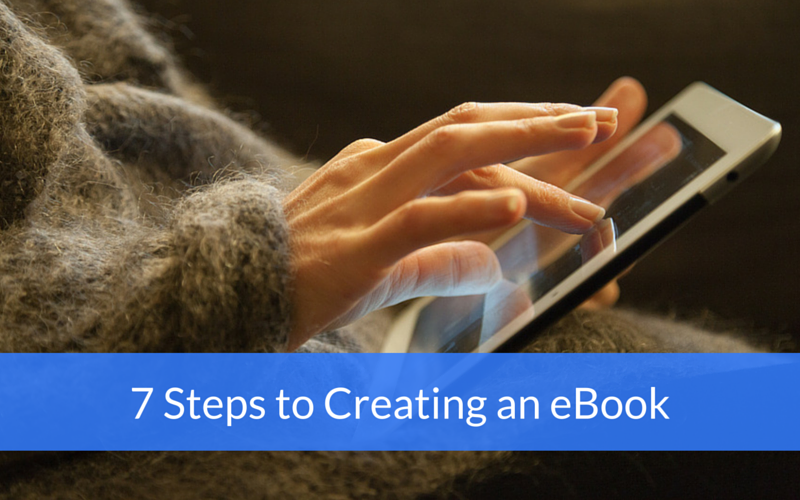 We work with a lot of clients to create gated assets, including tip sheets, on-demand webinars, self-assessments and—the most popular of all—eBooks.
When it comes to creating an eBook, many people don't know where to start or are unaware of the amount of effort they should invest.
To give you some insight into the process, here are some of the benefits of creating an eBook and the steps we recommend you follow.
Why eBooks?
eBooks are a great way to offer your audience even more value and information on a particular subject. They're also a great way to generate leads because eBooks can be used as conversion points.
Let's say a common customer pain point in your industry is that your salespeople aren't using the company CRM. You drill down into this topic in a series of blog posts that talk about why salespeople don't use the CRM, the best CRMs on the market, and why you've chosen the HubSpot CRM. After each post, you include a CTA that promotes your eBook on how to train people to use the HubSpot CRM.
Because you know that your audience will find this asset valuable, you also know that they'll probably be willing to part with information like their name and email address in order to access it.
7 Steps to Creating an eBook
Now that you know the value of creating an eBook, here's how you should go about it.
1. Ideation & Content Strategy
Having a content map and editorial calendar that drive your content strategy can help you better manage all of your content efforts.
When it comes to generating ideas for your eBook, it's often helpful to make a list of the most common questions your prospects and customers have. Additionally, you'll want to identify what business problems concern them that your product or service addresses. By focusing on these pain points and frequently asked questions, you can come up with a solid list of eBook ideas.
2. Writing
You can either outsource the actual writing of the eBook or tackle it in house. If you're going to use a freelancer, make sure s/he has experience writing about your particular industry and understands your brand's tone and writing style guide. When it comes to content length, our eBooks are typically at least 1,500 words long, but often longer.
3. Editing
After your first draft is complete, go through and edit it for both spelling and grammar as well as formatting and tone. You might find that one section really should go somewhere else, or that you need to stick to one common phrase instead of saying the same thing in multiple ways.
Once you've completed this step, have someone else take a look at it with a fresh set of eyes.
4. Design
Now that the written component is complete and free of errors, send it over to design.
Once again, this can either be done in house or contracted out. Either way, ensure that the designer has reviewed your brand standards and knows what imaging, fonts, colors, and types of icons s/he should use.
5. Quality Control, Approval & Design Elements
After the design is complete, review the first draft for any copy mistakes, as things can accidentally be cut off or forgotten when being laid out for design. Also ensure all formatting is clean and that the images are fitting to the topic. You'll probably want to bring in another set of eyes during this step too to review the design itself.
Once the design has been approved, have the designer use the eBook cover image to create CTAs for your landing pages, blog, and emails.
6. Web Page Build Out
Congrats! You now have a beautifully written and designed eBook. Now all you have to do is build the web pages you'll house it on and promote it.
Typically, you'll want to create a landing page, thank you page, thank you email and email blast for every eBook or gated asset you create. Here's the main function of each:
Landing page: Use enticing copy to create interest in your eBook and get visitors to fill out your form and download it!
Thank you page: Thank those who have downloaded it and provide them with the promised eBook.
Thank you email: Thank those who filled out your form once more, send them the eBook in case they didn't download it the first time, and offer additional value (a related eBook or an invitation for them to ask you follow up questions personally).
Email blast: Send your new eBook out to those on your email list.
7. Promotion
Last but not least, you'll want to promote your new eBook across social media and online communities you're a part of.
Are there any additional steps you take when creating an eBook? Which step do you think is the most difficult?