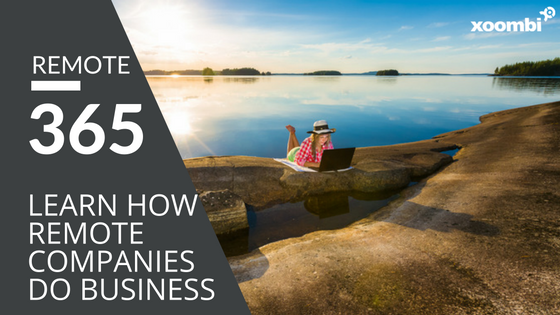 Does your company operate in a remote enviroment? Are you considering moving in that direction?
At xoombi, we are a 100% remote marketing agency for many companies all around the world. We have fine-tuned our operation to be very efficient and lean, while still showing massive results for our clients.
Because of the way we operate, we get questions about working remotely all the time, and we hear the hesitation of the unknown and potential hiccups. We have overcome those same hurdles in our business, and helped some clients utilize our approaches as well.
Now, we are sharing the nitty-gritty details of working remotely with you, in our new blog: Remote 365!
Our aim with Remote 365 is to show you:
Culture and team building in a remote environment
Secrets to optimizing your remote operations
Remote communication, teamwork, and organization
The not-so-secret lives of our remote team members
...and more!
Check out our first blog here: 8 Remote Work Tools That Will Make Your Life Easier
We'll be sharing our remote blogs on our xoombi social networks (Facebook, LinkedIn, Twitter, Google+) but if you want them delivered to your inbox, become a Remote 365 subscriber!