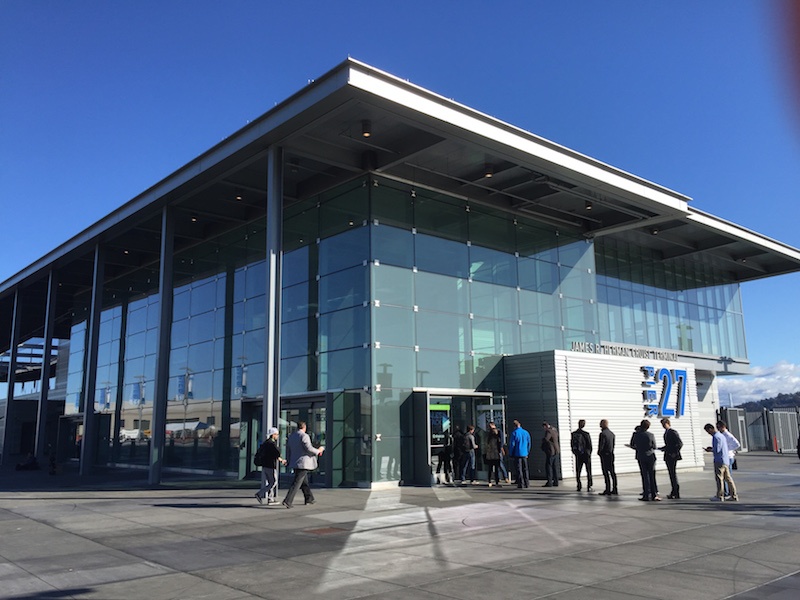 This past week the xoombi team attended Sales Hacker's Sales Stack 2015 Conference. Not only was the location amazing (on the water at San Francisco's Pier 27), the content was very informative.
If you weren't able to attend, we got you covered!
Here are the top four takeaways from the conference.
1. Focus on the Message, Messenger and Context
During the opening panel, Lesley Young, GM of Commercial Sales & Operations at Box, said that when it comes to sales messaging, salespeople need to focus on MMC: the Message, the Messenger, and the Context.
The sales message needs to be clear and concise, the messenger needs to be aligned with your sales team, and, when it comes to context, your message should be a part of an overall marketing and sales strategy.
2. The Difference between Pursuing and Attracting Accounts
When you think of pursuing and attracting accounts, you may think of it as the difference between traditional outbound and newer inbound methods.
The members of the opening panel saw it a bit different. In fact, one mentioned how it's the difference between thinking about yourself (pursuing) and thinking about your prospects (attracting). What you need to be doing is focusing on your prospects' world.
3. How to Coach Sales Reps to Be Relevant
Members of the opening panel gave the following advice on how to coach your sales reps to be relevant, especially to executives.
First off, it's important to promote the capability of your reps to learn about prospects. Given the amount of information now available, it's easier to learn more about prospects than ever before. Furthermore, it's important to invest in sales enablement and coaching.
Panelists recommended that you do the following:
Start with the desired outcome and work towards it
Reinforce good behaviors
Have reps talk with prospects about market data and how you serve existing clients
Leverage your current network
Teach sales reps how to "speak marketing"
Use stories and case studies
4. Don't Be Cheap
During the panel "The Playbook for High Performing, High Tech SDR Teams," panelists agreed that if you're serious about your business, don't be cheap when it comes to tools.
Brian Walton, the Head of Global Sales Development at LinkedIn, said that he listens to his sales reps and stays on top of what tools they're using.
Kyle Porter, the CEO of SalesLoft, said that he originally stalled when it came to investing in both SalesForce and LinkedIn, but saw tremendous value once he finally paid to start using them.
Therefore, don't wait to purchase a tool or app because it's a little pricier than you like; invest and start benefitting from it immediately.
Conclusion
Sales Stack 2015 was a great conference and the xoombi team learned a lot! Hearing from some of the best salespeople in the country was very enlightening and informative. We look forward to applying what we learned to our own company, and hope you can as well!