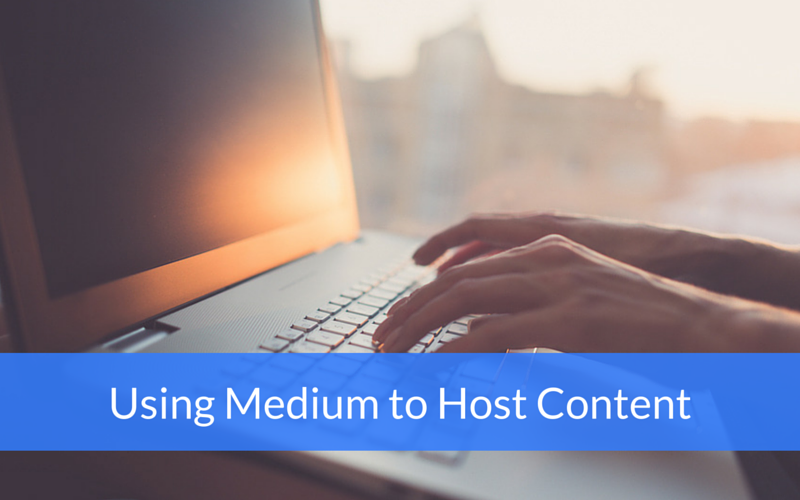 If you've been thinking about hosting content on Medium, this post is for you. Below, I'll cover the pros and cons of using Medium to host content from a marketer's perspective.
This will provide you with a good idea of what to expect from one of the most popular blogging platforms on the web, a platform with over 25 million views a month.
3 Pros of Using Medium to Host Content
1. Instant Gratification
You'll know quickly whether or not you have people who are interested in your content. It's the perfect way to validate and figure out what topics to write about. Focus on joining specific publications that cater to specific niches and use up to five tags per post for more qualified validation.
2. Higher Re-Engagement
More people on Medium are more likely to engage after the first comment is made — this leads to more opportunities to pitch them your product in the future. A lot of our signups on Rabbut.com, my email marketing startup, come from engaging with people from second or third-tiered comments.
3. More Exposure
Posts you write on Medium are promoted in various places throughout the platform (tags, search, recommended posts, related stories, author profiles, publications) which leads to more exposure than you'd normally get organically with a self-hosted blog. What's really noteworthy about this extra exposure is the fact that you'd also be able to rank for hard-to-rank SEO keywords that you otherwise couldn't have with your website. It's a good way to get more exposure for your site indirectly through Medium.
3 Cons of Using Medium to Host Content
1. Medium's Niche is Too Diverse
There's too much diversity on Medium. Topics range anywhere from humor to politics ;  this makes it hard to rank high in Medium because 'virality' really depends on the read ratio per post in proportion to the number of recommends. If people read your post but don't recommend it because they're not interested in the topic, it's less likely your post will rank high.
2. You Don't Get Anyone's Email Address Even if You Own the Publication
There's always benefits to being able to collect someone's email address because that means you can reach out anytime and re-target based on email behavior (and improve open/click through rates). Medium does allows you to write a "letter" that's emailed to all of your followers in a publication, but what if it's not your publication, or if you're trying to trying to segment your list into more qualified leads based on email? That's not possible on Medium, unless you use Rabbut, which is the reason why we even built Rabbut in the first place.
3. Limited Content Upgrade Opportunities
There are a lot less opportunities to collect email addresses and build an email list simply because Medium isn't a custom blog. There's no popups, welcome screens, or promotional banners you can use — the only thing you're really relying on is your content, and even then it takes more than just posting on a schedule if you want to get more subscribers.
Conclusion
What really makes Medium worth it is the extra exposure that you can get. But you really have to work and put in the effort to be able to understand how the platform works as a whole and how to best leverage it for content marketing results.
If you've got any questions about how Medium can work for your business, or want to share your insights about your experience on Medium, comment below or reach out anytime. Let's get a discussion going! Thanks for reading.