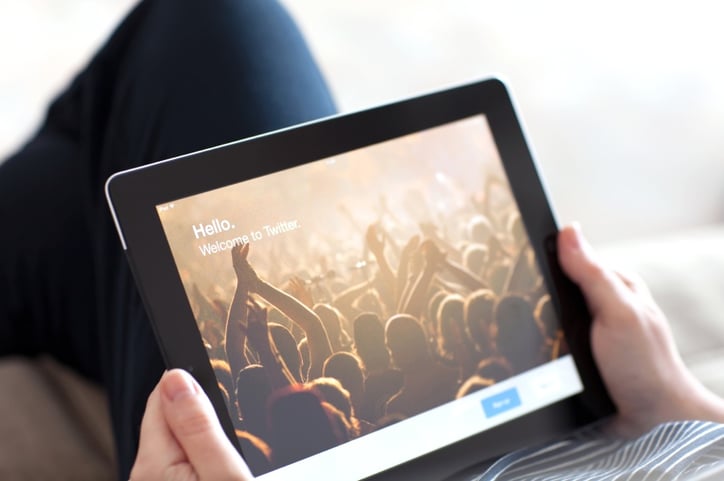 Twitter boasts 316 million monthly active users but only 12% of U.S. small businesses use it.
Twitter is an ideal social media marketing channel for both B2B and B2C businesses. Use Twitter to connect with your current and prospective customers, see what your competitors are doing, and share the content you spend so much time creating.
By executing social media marketing on Twitter, you can boost your online visibility as well as engage your target audience. Here are five Twitter marketing tips you can start using today.
1. Manage and Grow Your Community
It's important that you first target the right followers by interacting with them and creating content they like. This can be a whole lot easier if you've already developed buyer personas. That way, you'll know demographically whom you're looking to engage with, their pain points, what content they'll want to consume and when they'll most likely be online. Which brings us to our next point.
2. Share the Right Content at the Right Time(s)
By knowing your target audience and what content they like, you'll be better able to engage them. After you've done your research into both what content type (short-form blog posts, infographics, etc.) and information they want to consume, share your content when your audience is most likely to be online. This will ensure your content actually gets seen instead of simply being pumped out into the web without any views or engagement.
3. Optimize Your Posts by Using the Right Keywords and Hashtags
Optimizing your posts is important for both SEO and Twitter marketing purposes. By ensuring your posts are optimized from the get-go, marketing them will be a lot easier. First, ensure that you're primarily using high-traffic, low-competition keywords. Next, use these keywords and any other similar words as hashtags on Twitter. This will allow people interested in that particular word or hashtag to more easily find your tweet—and therefore your post.
4. Pay to Promote Your Tweets
Using Twitter Ads may make sense based on whom you're targeting and the budget you have to work with. If this is a possibility for your business, you can promote tweets individually or create entire campaigns via Twitter's advertising platform. Simply choose your target audience, set a budget, and amplify your message to get discovered.
5. Use Tools
There are some awesome tools you can utilize to make Twitter marketing easier. Use a social media scheduling tool like Buffer to schedule tweets ahead of time. Check out CrowdFireApp to see your recent followers, unfollowers, non-followers, fans, inactive following, and to follow users based on keywords. Last but not least, use Tweetfavy to set targets (like hashtags, a string of words or a geographic location) and have the tool automatically favorite tweets that meet your specifications.
Conclusion
Twitter marketing can mean a big return on effort for your company. If you know who you're trying to reach, when they're online, what they like, and add a little paid promotion to the mix, you'll be sure to start seeing immediate improvements in your social media engagement. Utilize some of the tools listed above to make your life easier, and you're all set!