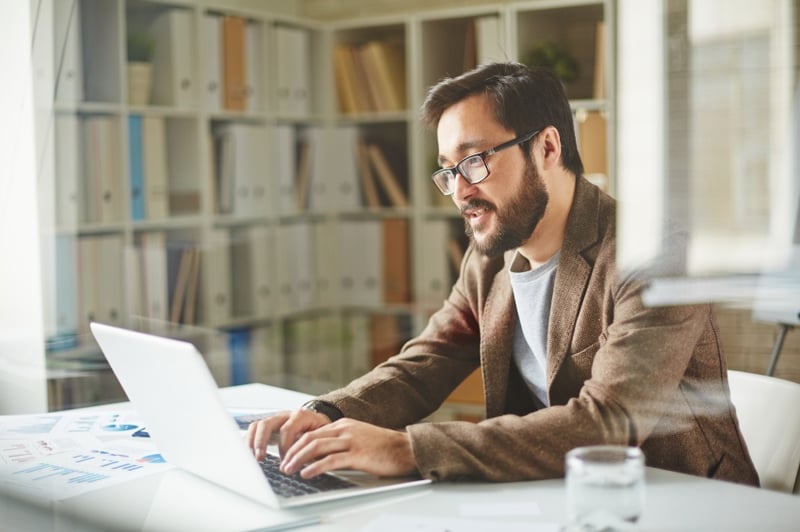 What gets measured matters.
These days, data is ubiquitous. Never in human history have we had so much data available to us. And that data can be incredibly overwhelming.
Simply logging into Google Analytics can be what I call datawhelming. What the heck do all those data points mean and how do you interpret them?
To help simplify your life, here are the three important marketing metrics you should keep an eye on everyday.

1. Visits
If you aren't getting website visits, you'll never meet your lead or revenue goals. Therefore, it's incredibly important you see how you're performing week to week and month to month.
Was there a sudden dip in traffic? Maybe you forgot to post something to one of your most popular social channels that day. Was there a surge? Maybe your audience really liked a specific piece of content (which means you should be producing more of that type of content).
Your visits are a big indicator of what you're doing right and wrong, so make sure you stay on top of those metrics.

2. Conversions (Marketing Qualified Leads)
Depending on the volume of your web activity, this number will ebb and flow. However, you need to continue to watch it.
The trend line should be positive over time; if it's not, you either need to execute more marketing activities or fix your overall marketing engine.

3. Leads (Sales Qualified Leads)
Is your sales team receiving leads from marketing? Is the volume of leads sufficient to help sales make their revenue goals?
Again, this metric will ebb and flow based on the amount of marketing activities being performed, but it needs to be managed.
Conclusion
Remember, what gets measured matters.
While you don't need to look at the performance of individual gated assets or content daily, you do want to measure the metrics critical to the business.
By focusing on visits, conversions, and sales leads, you'll have a good snapshot of how your business is performing, if you're growing, and if there are any issues that need to be addressed.