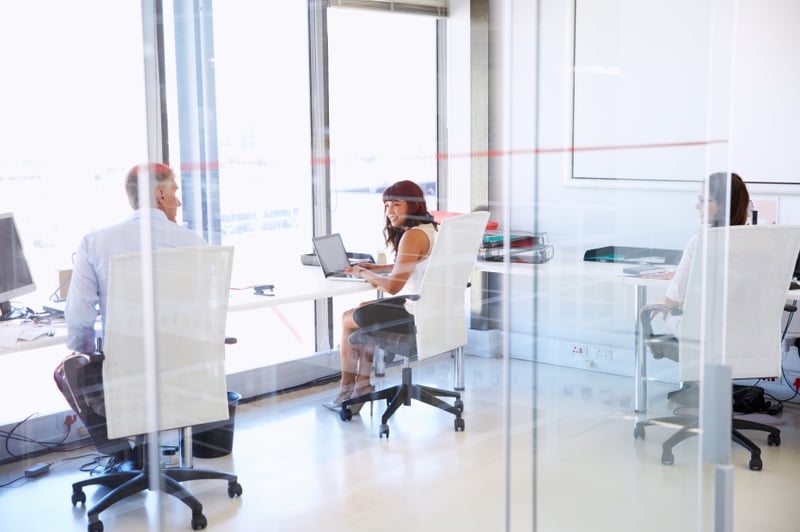 Technology hasn't only made us more connected, it's made our lives easier—and not just our personal lives, our professional ones as well.
If you're in the marketing field today, there are a lot of tools out there that can make your job a whole lot easier. Gone are the days of manually tracking campaign results and guessing what will work; here to stay is real-time tracking and software that lets you control all aspects of a campaign with a few clicks.
So what exactly is marketing automation and how can you make it work for your business? Let's dive in.
Marketing Automation 101
According to Hubspot, the "ideal" version of marketing automation is "software and tactics that…nurture prospects with highly personalized, useful content that helps convert prospects to customers and turn customers into delighted customers." It helps generate "significant new revenue" and provides "an excellent return on investment."
It's just as important to know what marketing automation isn't as it is to know what it is. Not all digital marketing tools "roll up under the hood" of marketing automation. Furthermore, automating one part of the process while leaving out another in an effort to save money doesn't do marketing automation justice.
For example, say you invest in a tool to automate the middle of your funnel, but don't have a solution that helps you generate new leads (top of the funnel) or close those leads (bottom of the funnel). In this case, you're not really doing marketing automation. In order to do it properly and enjoy all the benefits automation can bring, it's best to invest in an all-inclusive solution.
How to Use It
Automating your marketing will help you nurture your leads throughout the entire buying process by "delivering highly-targeted, personalized messages that address their specific barriers to purchase."
To give you an idea of what an automated sequence looks like, here's the automated process we use after publishing a new eBook.
Send out an email blast inviting select recipients to download the eBook.
Send thank you emails to those who download the eBook and offer to answer any questions that may arise during their reading.
A few days or a week later, send a follow up email to those who downloaded it offering them another, related gated asset (infographic, case study, etc.).
If recipients download this second offer, have a salesperson follow up with them.
As you can see, we continue to offer value throughout this process. We're not simply continuing to blast the same emails out to everyone; we're catering our messaging depending on where leads are in the buying process.
This makes the messages feel more personalized, inspiring trust in our company and increasing the likelihood of closing the sale.
Conclusion
Essentially, marketing automation will make you and your team more effective. It will provide you with the ability to target contacts, send content based on behavior, ease the buying decision and ultimately improve your conversion rate and increase revenue! What's not to love about that?!
Before you dive into buying marketing automation software, it's important that you know the ins and outs of the inbound marketing process. Check out our checklist below to learn what makes a successful inbound campaign.