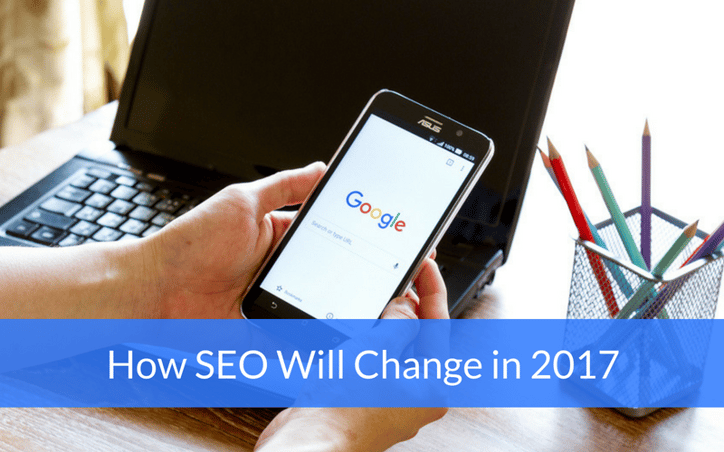 Since SEO is a constantly changing practice, it's important to keep up with how it's evolving in order to deduce how it might affect your business in the future.
Mention recently made a video that asked the experts how artificial intelligence (AI) will affect SEO, and other ways in which they think SEO will change in 2017.
These experts included:
Rand Fishkin, Founder of Moz
Sam Mallikarjunan, Head of Growth at HubSpot Labs
Sujan Patel, Founder of ContentMarketer.io
Larry Kim, Founder of Wordstream
As Google becomes more and more like a human, marketers are going to have to get smarter and smarter about SEO and the numerous factors that affect it.
Let's see what the experts had to say about how SEO will continue to evolve in 2017 and beyond.
1. Due to a multitude of inputs, SEO will have to be smarter.
According to Rand Fishkin, the face of SEO will be changed by numerous factors, including artificial intelligence, deep learning, natural language processing, a greater number of voice searches and searches from a multitude of different devices.
That's because as these factors start to take over more and more of the world of search, SEO will have to accommodate by getting smarter about:
Keyword Research: Figuring out what types of intent searchers have on all of those different devices and platforms.
Content: Be better at serving the searcher's intent going forward.
SEOs will need to revisit a lot of basics, including getting keyword research right and tying it to their content. It won't change SEO much from a demand or traffic perspective, but those SEOs that fail to connect the dots will miss out.
2. Search engines will better understand different types of content.
Sam Mallikarjunan explained that search engines today are much better at understanding what someone means when they ask a question, as well as what marketers mean when we write and publish content.
They know what a video, audio clip or image is actually about; which means all the content we're creating for mobile, social, and other channels will finally be useful/"count" for SEO. This will have an interesting impact on the way we work, because people who are primarily in the creative or artistic realm will have to start dealing with what us writers have been doing for a while now: thinking about SEO while creating.
Sam also noted that historical optimization will become increasingly important. In other words, we're going to have to go back and inject more meaning into our published content and conversion optimize those posts.
3. Customization and personalization will rule the roost.
Sujan Patel states that link building is almost dead, while social mentions and social proof are taking over. Additionally, he believes that customization and personalization will be a more prevalent indicator in SEO. In other words, we'll see a lot more fast-learning algorithms and personalization come into the mix.
4. User intent signals will become an important on-page SEO factor.
Larry Kim believes that AI will have a huge impact on SEO ranking algorithms. That's because instead of just looking at links and keywords on a page, search engines will be able to look at user intent signals and whether or not a page meets the intent of a user's query.
What's more, if you happen to have a domain with strong domain authority, including lots of links pointing to it, but have mediocre content, that kind of content is most vulnerable for future updates because Google will figure out it's not very valuable.
What do you think the future of SEO looks like? How do you think factors like AI, mobile, and voice queries will impact it?