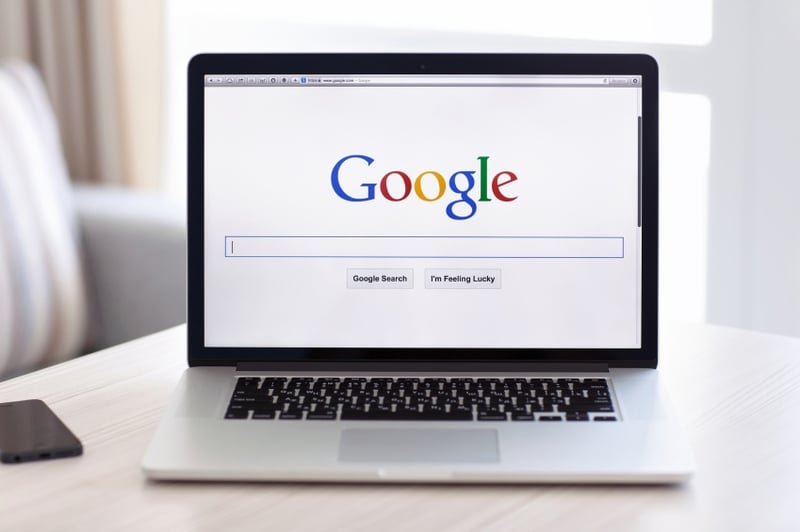 It seems like Google is always trying to find new and improved ways to help its users find the information they want. While we love how diligent Google is at always improving, it can sometimes be difficult for marketers to keep up with the ever-changing algorithms.
Recently, Google announced that RankBrain would be used to process a "very large fraction" of search results per day. So what exactly is RankBrain and how will it affect marketers?
Introducing Google RankBrain
According to Bloomberg, RankBrain uses artificial intelligence (AI) to "embed vast amounts of written language into mathematical entities—called vectors—that the computer can understand."
It's even more effective at handling never-before-seen search queries than traditional Google algorithms. This is because when it "sees" a word or phrase it isn't familiar with, RankBrain "can make a guess as to what words or phrases might have a similar meaning and filter the result accordingly."
Search Engine Land points out that RankBrain is much different than previous changes because, while entity search isn't new, the addition of a "fully rolled-out machine learning algorithm" that refines the query results from Google's Knowledge Graph-based entity search is.
Why Should You Care?
RankBrain is becoming increasingly important to how things are being ranked and returned on Google's search engine result pages. In fact, out of the hundreds of signals that go into an algorithm, RankBrain has become "the third-most important signal contributing to the result of a search query." That's HUGE.
Furthermore, it's more accurate than Google's search engineers. When asked to look at some pages and guess what they thought would rank on top, Google's engineers guessed correctly 70 percent of the time. RankBrain, on the other hand, was correct 80 percent of the time.
RankBrain will essentially be asking the question: "What was the intent of this search?" If RankBrain's going to be asking that question, so should you.
Getting Inside the Brain of the User
As marketers, we need to know why people are searching for what they're searching for. Yes, we want to provide them with the answer to their query, but we also want to know why they're asking that query in the first place.
Let's say someone types the following string into Google: "How to get sales from social media."

As a marketer, you want to provide them with the answer, but you also need to understand their underlying pain points, or why they typed in that string of words in the first place.
Maybe the user is in charge of a newly introduced social media plan for his or her company, and isn't quite sure how to get started with social media or prove social media ROI. Or maybe someone is very successful at using social media, but doesn't know how to track sales coming from their profiles. How can they tell if their social efforts are paying off?
Conclusion
While RankBrain will, over time, have a lot of influence over search results, we're just now starting to see it's potential. As Forbes put it, while RankBrain is an algorithm update that helps users and gives them a better experience, "it doesn't really change how marketers should be tackling their SEO."
This isn't to say that it won't affect how we approach SEO in the future, however. AI and machine learning technologies "will make the algorithm more agile"; meaning that those marketers who are practicing white-hat, user-friendly SEO practices will pull far ahead and away from those still engaging in more black-hat, spammy tactics.