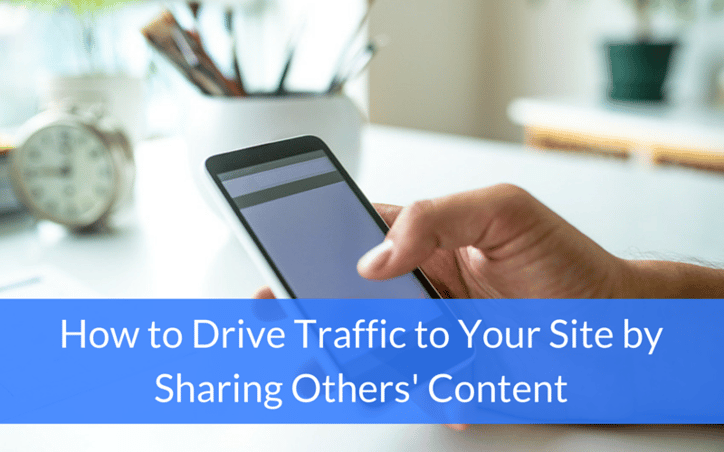 As important as it is to create your own content, sharing other people's content is equally as important.
Think about it this way: Do you prefer to hang out with the person who's always talking about him or herself, or the person who equally listens to you as much as s/he participates in the conversation?
Many marketers abide by the 80/20 rule of sharing content; 20% of the content you share via social media should be about your business and brand, and the other 80% should be about issues your target audience really cares about.
This 80% could include breaking news in your industry, compelling content from influencers, and relevant reports and statistics.
But, if one of the main reasons you're promoting content via social media is to drive traffic back to your own site, how can you do this when sharing content from other websites?
What if I told you there was an awesome app that can actually make this happen?
Here's how you can leverage Sniply to continue promoting your brand even when directing people to other websites!
Sniply
Sniply allows you to add a call to action to every single link you share and looks like this: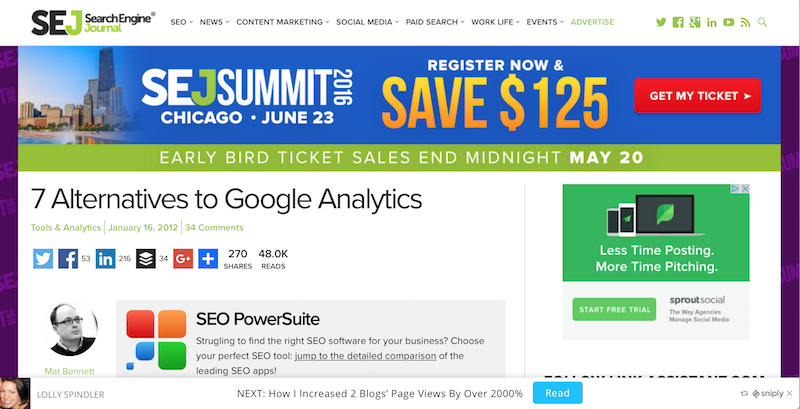 See the full width CTA at the bottom of the post? That's the Sniply CTA.
To create such a CTA, all you have to do is sign up for a free account, set your CTA preferences, and enter the URL of the web page you'd like to "snip." A new snip.ly URL will be generated which will show the web page with your CTA overlay.
Instead of using the original website URL when sharing content on social media, you'd use the Sniply URL. You can then revisit your dashboard to see how many clicks, conversions, and verified conversions (using conversion pixels) you've received on your links. You'll also be able to view stats like average pages per visit, average time on site, average time on the first page, and your bounce rate.
Let's dive a little deeper. Here are all of the features you can access via the Sniply dashboard.
Manage Multiple Brands
With the free account you can only have one brand, but if you upgrade, you can manage up to 10 brands. These can include your personal brand, business brand, clients' brands, etc.
Create Different Types of CTAs
There are multiple format options for CTAs you can choose from. These include:
A full-width CTA format like the example above
A call out CTA that looks like a chat bubble
A pill or square CTA
Button or text link CTAs
Hidden CTAs for retargeting purposes
Form CTAs (paid accounts only)
Image Ads (paid accounts only)
With a paid account, you can also customize your CTAs with your own background, text, and link text colors, as well as change the position of the CTA and remove the Sniply logo.
Integrate It with the Tools You Already Use
Since its inception, Sniply has added a ton of integrations. The tool now integrates with:
Buffer
Hootsuite
Facebook
Twitter
LinkedIn
Pinterest
Tiny URL
Sprout Social
Spredfast
Scoop.it
Klout
HubSpot
Mailchimp
Aweber
Active Campaign
GetResponse
Campaign Monitor
Zapier
Salesforce
SugarCRM
Infusionsoft
Marketo
Bundle Post
Sendible
Bitly
Eloqua
Feedly
IFTTT
Dlvr.it
Social Flow
Twoople
Chrome
Firefox
Safari
Internet Explorer
Pricing
I recommend starting out with a free account to see if Sniply is for you. If you find it useful, then check out the paid plans and all that they offer. Here's a quick breakdown: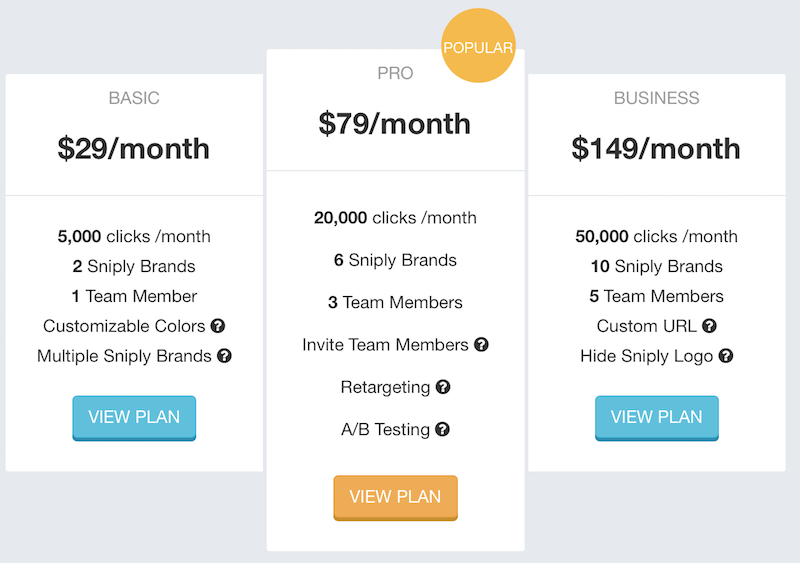 Other Apps
There are other apps similar to Sniply, including Start a Fire, but, in my opinion, they don't look as clean or offer as many customizable options.
---
I recommend you give Sniply a try. Create different types of CTAs and see which style, as well as which text format, gets you the most results. Personally, I've found that using "NEXT: [Name of article or enticing tidbit here]" works wonders.
By using an app like Sniply, you'll still be able to promote your own site while sharing useful, engaging content from around the web. That's a win-win!
Have you used Sniply? What type of CTA and/or text has worked best for you? Do you use another app? Which one? Please let us know in the comments!