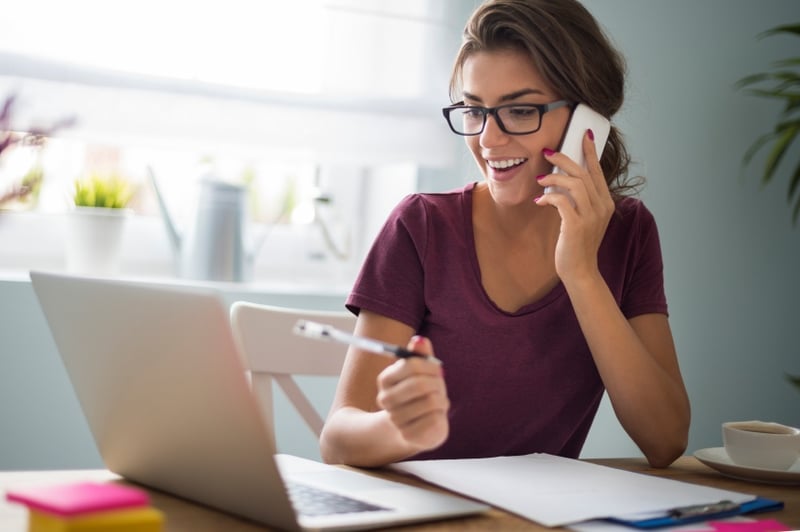 These days, with so many options available for consumers, it's imperative that you go above and beyond in order to delight customers.
Now that excellent customer service is the expected minimum, how can you pull ahead of the competition and keep customers happy to have partnered with you?
Here are a few ways to delight customers, build loyalty, and outshine the competition.
1. Be a Great Listener
The key to attracting and retaining a dedicated customer base is to really listen to your customers.
Use tools like Mention and Google Alerts to track mentions of your brand name. Therefore, if a current customer uses your company name on social media or anywhere on the web (giving either negative or positive feedback), you'll be able to respond in real time.
Once you receive that feedback, actually try to implement changes to keep clients happy. Not only will you increase customer satisfaction, you'll also benefit from having new ideas brought to the table. Remember, everyone wants to be heard and it's much cheaper to retain existing customers than find new ones.
2. Set Clear Expectations
It's important to be upfront and honest with your customers. By setting clearly defined goals and expectations at the onset of your relationship, you'll get off on the right foot and avoid confusion, frustration and disappointment down the line.
Ensure both parties are 100% clear on what is to be expected and do check ups every few months to make sure all aspects of your working agreement are going as planned.
3. Go the Extra Mile
It's imperative that you deliver the results you promised, but in order to truly delight customers, you need to go above and beyond expectations.
If you want to leave a lasting impression, go out of your way to help your customers. If you notice an article your client will find useful, send it over to him or her. Generating word of mouth business for customers and adding some personal touches (like a personalized video, birthday card, Halloween candy, etc.) will also help set you apart from the crowd.
4. Always Be Innovating
It's important to always be pushing yourself and your team to be proactive and innovative. Have meetings dedicated solely to idea generation—instead of having the process be a part of a larger meeting—so that your team is 100% focused on ideation (and not worried about and/or distracted by other agenda items).
By always improving your product or service, your customers will know that you're dedicated to providing the best tool in the business and that they'll benefit directly from your "always innovating" mindset.
5. Be a Friend
Ultimately, the best way to delight customers is to treat them more like friends than clients. Developing honest, authentic relationships with these people while still being professional will create a deeper level of trust and commitment between the both of you.
Conclusion
In order to stay competitive in this day and age, you have to not only keep customers happy, but delight them. Use the above five suggestions to stay at the top of your game and outshine the competition.
Not only will your customers be glad they decided to do business and continue to do business with you, they'll be more likely to refer you to others who have the same needs.