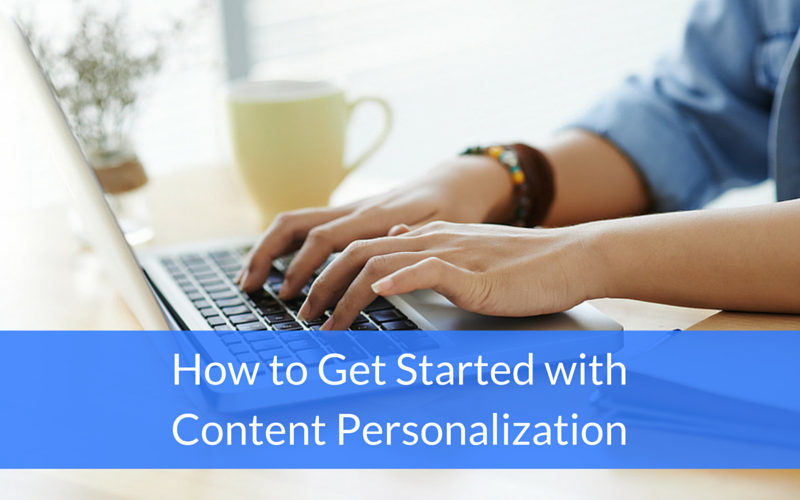 You may have heard the term before, but weren't quite sure what it meant.
So what's the purpose of content personalization and how can you leverage it to convert more leads?
Let's first walk through the basics and then dive into the nitty gritty of implementing it yourself.
What is Content Personalization?
To put it simply, content personalization is ensuring content is personalized to the specific individual you're addressing. This can be done by addressing who they are (name), where they are (geo-location), how they've come to that specific page of content (where they've been on your site or what they've downloaded before), etc.
Think about it this way: your web visitors are all different; they have different pain points and are looking for different things. By personalizing your content to them, you'll more effectively engage them and address their needs.
List Segmentation
The first step in personalizing content is list segmentation. List segmentation allows you to segment visitors by different criteria, including:
Demographics
Webpage views
Industry
Number of downloads of your content
Psychographics
Company size
And more!
You can accumulate this data from information visitors submit on your forms and—after they've already become leads in your database—specific interactions they have with your site and gated assets.
This information then allows you to present your web visitors with the content that's most relevant to them. That content can then be personalized to address the issues they're most interested in and present the solutions you offer that best meet their needs.
Hitting the Right Balance
You want content to be personalized but not creepy. The majority of online users welcome a bit of personalization. According to a Janrain study, "74 percent get frustrated with websites when content, offers, ads, promotions, etc. appear that have nothing to do with their interests."
But don't go to the other end of the spectrum either. If you personalize content too much, to the point that the amount of detail is creeping your audience out, you might lose a visitor and/or lead.
Tracking Progress
After you've served up some personalized content to your different segments, take time to assess your performance and track your progress. Is a certain type of content performing better for a specific segment? Is one segment not responsive to the content you're providing them?
Once you know what's working and what's not, you'll be able to tweak your personalization strategy until it's properly optimized.
Conclusion
It's time you get on board with content personalization. After all, according to a recent report Forbes conducted with PwC, "67% of senior marketing executives understand that content personalization is important to their overall branding and marketing strategies."
What's more, HubSpot has found that personalized content in the form of CTAs had a "42% higher view-to-submission rate than calls-to-action that were the same for all visitors." The proof is in the pudding! It's time to try out personalized content for yourself.