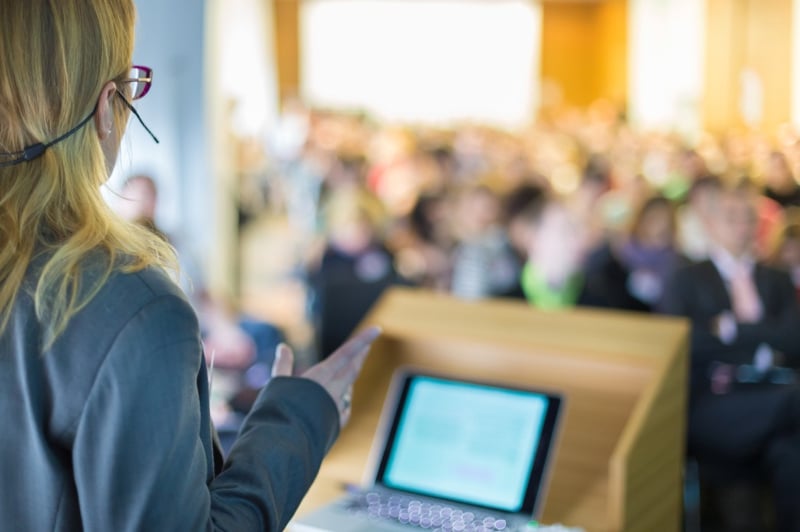 Sales conferences help you learn new sales tactics and teach you how to leverage sales enablement technology. These events also give you the opportunity to do what salespeople do best—network!
To help you start planning ahead, here are five of the best sales acceleration conferences of 2016.
1. Inside Sales Leadership Summit
When: April 20-21, 2016
Where: Hyatt Regency O'Hare, Rosemont IL
The 8th annual AA-ISP Inside Sales Leadership Summit will feature "all-new presentations from over 50 of today's most recognized Inside Sales experts." At this conference you'll be able to learn the "latest tips, technologies, and proven best practices for solving today's toughest challenges and issues." The summit will also feature "birds of a feather" roundtables, the Attendee Networking Reception and the Solution Provider Exhibits for awesome networking opportunities.
2. Sales 2.0 Conference
When & Where: May 2, 2016 in Boston MA and July 18-19, 2016 in San Francisco CA
The Sales 2.0 Conference is "the leading event series devoted to helping executives in sales, sales operations, sales enablement, and marketing learn how to better leverage Sales 2.0 technologies and strategies to foster improved sales performance and results." Here you'll learn best practices on social selling and sales and marketing alignment as well as insights on data, analytics and metrics.
3. Dreamforce '16
When: October 4-7, 2016
Where: San Francisco CA
Dreamforce '16 will feature all-new keynote speakers, more than 1,400 breakout sessions, 400+ partners in the Cloud Expo and musical guests for your entertainment! Past Dreamforce-goers have "experienced huge increases in ROI across the board". Customer satisfaction, sales productivity, lead volume and employee productivity "all tend to go up post-Dreamforce".
4. Inbound 2016
When: November 8-11, 2016
Where: Boston Convention and Exhibition Center, Boston MA
If you've visited the xoombi blog before, you know that we're big fans of Hubspot's Inbound Conference. Next year's conference is sure to inform, delight, and entertain. Expect awesome sessions ranging on everything from sales acceleration and development to getting your sales team excited about inbound marketing. To get an idea of what types of things you'll learn, check out these posts.
5. Sales Stack
When: TBD
Where: TBD
Sales Hacker's Sales Stack conference is designed to help you build a "high velocity B2B sales machine". The 2015 conference will feature over 50 sales solution vendors, over 40 top sales practioners and influencers, and over 1,000 attendees; so we can only imagine what 2016 will bring! Check out this conference to learn essential technologies and find out which partners are right for your business.
Conclusion
Not only can sales acceleration conferences teach you new ways to boost your business, you'll also have an incredible opportunity to meet and network with like-minded professionals. Who knows, you may even score some deals with fellow attendees!