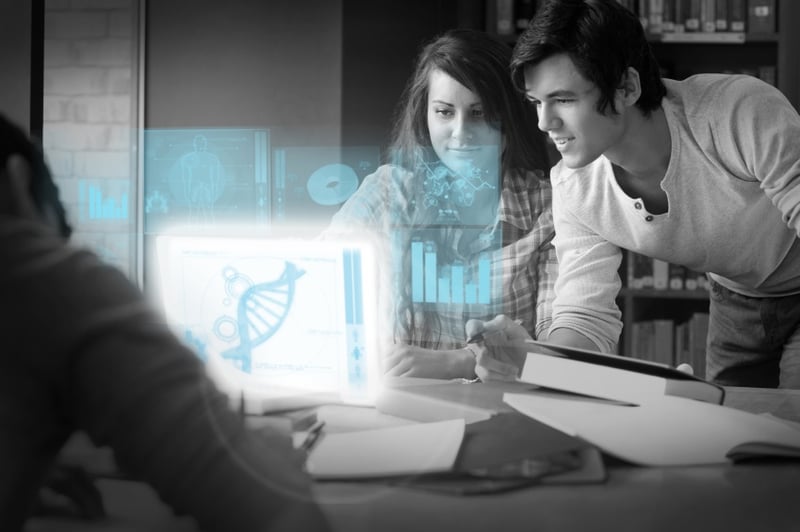 Will Critchlow, the Founder and CEO of Distilled, gave a great talk about the future of search at Hubspot's Inbound15 Conference.
He reviewed the dramatic changes that search is undergoing, moving it from the "paradigm of keywords and the focus on websites towards implicit intent, conversational search and app indexes."
As many marketers know, mobile marketing is increasing in importance as mobile search skyrockets over desktop. Because of this, Google is repositioning itself for a mobile-first world by using artificial intelligence and machine learning.
Here's how the changing user experience is impacting search.
1. Keywords are Becoming Intent
As many content marketers already know, it's not just about including keywords in your blog posts, but ensuring you're giving your audience content that answers their most pressing questions (content they'll find valuable).
The same goes with search.
While everything used to be about using the words your target audience would plug into search engines on your site pages and in your blog posts, now it's more about intent-based search.
It's about understanding the underlying motivations for that query. Maybe the person searching isn't looking for keyword matches, but rather for recommendations or reviews. By understanding the context, you'll be better positioned to provide your audience with relevant search results (your content!).
2.
Query = Explicit Query + Implicit Query
Will explained that query searches are becoming more personalized based on our past experiences with the search engine. In fact, Google's knowledge graph has different algorithms for different queries.
3. Content Marketing is Mobile Marketing
Content marketing is becoming mobile marketing. Think about it this way: More than 50% of people use Facebook exclusively on mobile, so if your content isn't properly formatted for and functional on mobile, half as many people will see it, making it twice as hard to go viral and amplify that content.
Use a mobile emulation tool to ensure your content looks good and is easy to share on mobile. With this type of tool, you can choose the type of device, touch responses, and speed filters to see how your content will look and function across multiple devices.
4. Creating Content People Want to Share
In order to make algorithms happy, we must first make users happy.
First of all, it's important you create content that people want to consume and share, and that ultimately gets them to convert.
This type of content is:
Simple

Unexpected

Concrete

Credible

Emotional

Suitable for mobile

Includes stories
Make sure your content engages the reader: meaning they stay on the page for a while (not bouncing off of it once they get there), and complete the action you want them to take (e.g. clicking on your CTA to download a free eBook).
However, Will makes a good point: not all the content you create that makes users happy will make Google happy too. When it comes to weighing user experience against search engine ranking, you have to decide what's more important to your brand.
Conclusion
It's important to know how search engines rank content currently, but it's just as important to know where they're going and what they'll prioritize in the future. By discovering the direction search engines are going, you'll be better prepared to make the switch when the time comes.
At the end of the day, it's important to think more as a human being (your target audience) than a machine (Google's algorithm), because that's who you're really writing for!