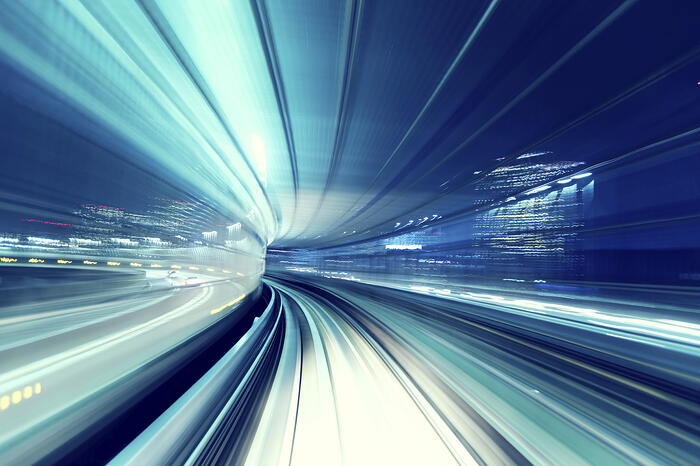 Sales leaders and CEOs measure everything that moves. Metrics, six sigma, and lean principles help us get handles on our business. I'm a huge fan of good branding and inbound marketing strategies. It's great when operations, support, and product development are rock solid. But none of it really matters if you can't get customers to buy and love your product, and that all hinges on sales.
The Stone Age
In the past, you could just hire good sales people (preferably with experience), create a great compensation plan, conduct mediocre training, and let sales reps with big personalities close deals. Hopefully their progress and success was noted in a CRM, but it probably wasn't. We all know sales reps are historically awful at data entry.
Early in my career I had a great boss who was showing me his "system" for successful selling. He pulled a rolled up stack of papers out of his back pocket, with handwritten notes all over them. He called it his "bible." In some sort of right of passage moment, he gave it to me with this look of joy as if he had just given me a priceless gem. He then took me to a cubicle that had sticky notes all over the wall and explained that these notes had everything I needed to know to be successful in my new sales role.
I must admit that this boss, now a close friend, was and is one of the best sales guys I know. That was 10 years ago. He's since adopted a more sophisticated approach, but the point is, not long ao, this was the "sales way".
Fast forward to today and there are intelligent processes, multiple sales roles, incredible technologies, and this fairly new term called "sales acceleration." In short, sales acceleration is all about creating efficiencies that add velocity to closing deals and growing revenue. While that all sounds fun, Sales Leaders and CEOs are often way too busy to get to the nitty gritty of connecting the right tools and streamlining processes to make things hum like a well oiled machine.
But I'm a Sales Pro
You're a CEO or Sales Leader, and although all this technology automation stuff is cool, it doesn't help you close more deals…or does it? Today people are building "wheels" for sales acceleration. Soon there will be highly sophisticated stacks of technology that allow sales professionals to sell like they're riding on express trains.
Really smart sales hackers have already been putting together sales stacks that auto generate target prospect lists, feed those lists right into a sophisticated CRM, then send an auto-generated prospecting email. All this is done without the salesperson even touching the lead.
Others are leveraging Smart CRMs like Hubspot Sidekick and Close.io to build call lists that you can "click to call" right from the CRM. Sales Leaders are tapping into technology to better manage processes and make sales reps feel like gladiators.
Last year InsideSales.com released a research study entitled "2014 Sales Acceleration Technology Market Size Study." In it they identify 15 cloud-based categories:
Contract Technology
Data Visualization
Business Intelligence
Gamification
Presentation Technology (including Slide and Screen Share)
Predictive Analytic Tools and Technology
Sales Intelligence Tools
Email (designed specifically for the sales function)
Fax
Sales Communication Tools
Chat
Texting
Video Technology
Voice Technology
Social Selling Technology
The number of tools in each category is growing quickly. They are all designed with one goal in mind: Sales Acceleration!
What To Do Now
Investing in sales acceleration technology without understanding how to use it, is bad business. There are so many great options, it feels overwhelming, and without the right expertise, it can get expensive. Here are some simple tips to help you get started:
1. Start with your sales process. Show your reps how the sales process, from lead generation to closed deal, should be mapped out and clearly defined. Too often, CEOs and Sales Managers select tools and technology based on cool and sometimes gimmicky functionality without understanding how it fits into their sales processes.
2. Have a clear engagement strategy. The sales process defines how deals progress through various selling stages. An engagement strategy defines how you interact with prospects throughout the sales process. For example, do you communicate with top of the funnel leads via chat, email, phone call, or social messaging? Are meetings more effective in person, via video web-conferencing tools, or over the phone?
Identify critical engagement points along your sales process, and document how that engagement plays out. It creates a systematic approach that you can measure and improve upon to produce consistent results.
3. Get connected. What other systems and tools do you need to connect the process? How will they integrate with your current and future systems? If you want to avoid sales acceleration technology actually becoming another barrier to your sales team's success, you have to nail this. Otherwise, what you intended to be a valuable sales accelerator, instead becomes another system salespeople need to log into in order to do their job.
4. What does it do? Get crystal clear on the functionality you need. Do you need sales prospecting intelligence, an auto dialer, social selling, and an email tracking tool? Many tools offer a combination of feature sets. But a word to the wise, don't get caught up in functionality you'll rarely use. Just because it's cool doesn't mean you'll use it.
5. Can I get some help? The last piece of advice is to understand the level of customer support you get on the platform you choose. There's been many times that I've had a question or needed help with troubleshooting and couldn't get anyone to even respond back to an email, let alone a phone call.
You can get help from a network of peers in your industry, or reach out to a managed services firm like xoombi for help with strategy development, execution, and support. Sales acceleration technology is an investment that puts you ahead of the competition. Make sure you get the necessary help to do it right.
Conclusion
Back in 2005, Barry Trailer, a founder of CSO Insights, released some great research that evaluated 1,300 companies. Half of them were using a CRM software and the other half were not. Everything else between the two groups was comparable. Trailer's research found that Companies using CRM software had a 17% increase in revenue compared to their counterparts.
This seems elementary to us now, but just 10 years ago this was groundbreaking research. My question to you is, what if there was 30%, 50%, even 200% year over year growth ahead for your company if you could just get the right systems in place to accelerate your sales process?