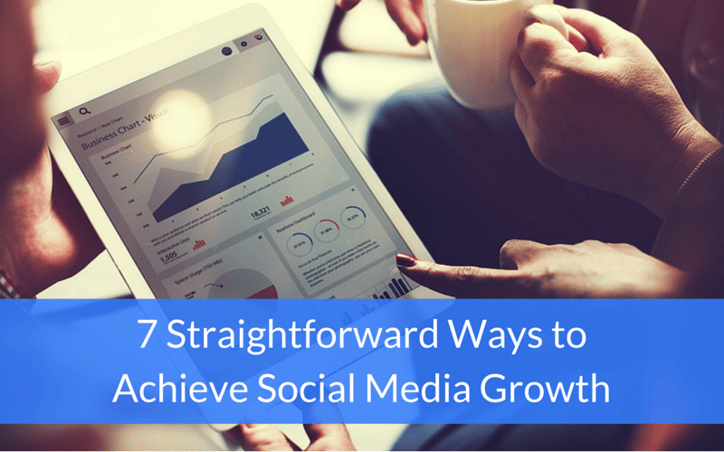 Growth on social media is becoming more and more challenging. As more people come online day after day, the amount of noise you have to cut through is multiplying. It's a challenge, but a challenge that you can overcome with the right plan and tactics.
Today I'm going to share with you seven ways that I've seen marketers achieve social media growth online. These tactics have been tried and tested by many and are consistently helping individuals and organizations develop an audience and grow a following that leads to meaningful results.
Here are a couple things that I find helpful for sustaining growth on social.
1. Targeted Contests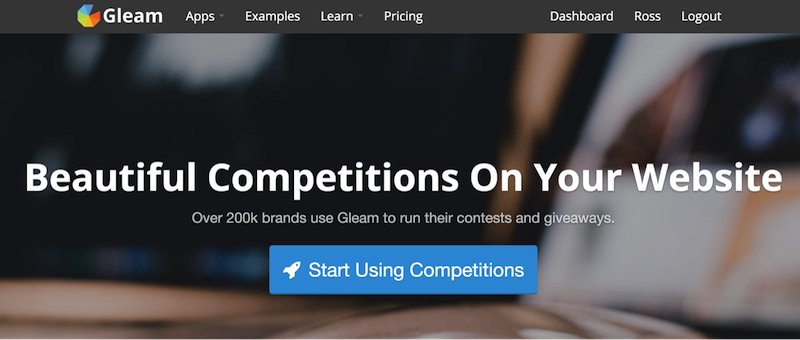 I've seen and worked with brands doing contesting on Facebook for years and it works. It works wonders. The challenge is, if you give away an iPad, Costco gift card, Macbook Pro or new hoverboard, it's very possible that the people who enter your contest will consist of everyone and anyone.
If you want to grow your following, you want to ensure that the followers you're acquiring are relevant and potential customers. So make sure the prize you're giving away is high quality and aligned with the interests of your audience. I've used Gleam for contests and have seen great results.
2. Content Curation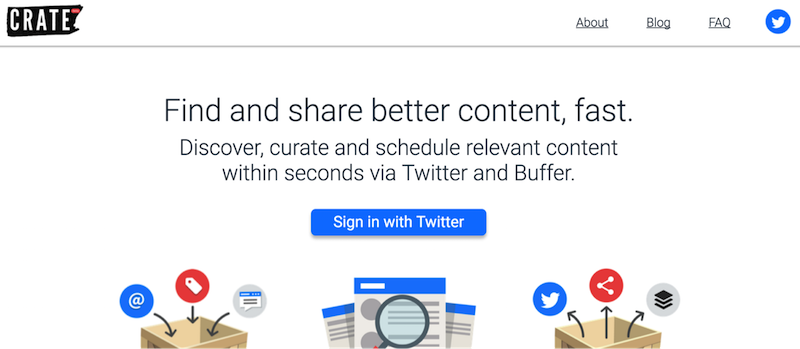 It's easy to spend hours looking for content to share on social media. I've found that time can be better spent doing other things like creating great posts. Since Buffer shut down their content suggestions feature, I've been using GetCrate.co to find and share content more effectively. It's a great tool and saves me tons of time for curating the best links online.
3. Automated Likes

When there's a relevant event going on or that I'm attending, I use Narrow.io to automatically like tweets sent from anyone who uses the event hashtag. It's especially helpful when you want to have a way to save all the great tweets to digest later on.
4. Retargeting via Emails
Rather than spending money targeting people who I've never connected with, I like to use Facebook custom audience and target leads who have downloaded eBooks, courses or connected with me on LinkedIn. The CTR tends to be higher and the CPC lower.
5. Tweet Optimization
Thread your tweets back to one another so your old tweets show up in a user's timeline. Rather than letting old tweets disappear, reply back to your older tweet, remove the @mention that Twitter auto develops, and upon pressing send, the tweets will link up.
6. Paid Advertising
There's no question that paid media works on Facebook the best for driving distribution and reach. If you have the budget, invest in spending some cash on acquiring followers who have interests that line up with your page. I did an experiment a few weeks ago: I wanted to see how many followers I could get for $50 and was able to acquire about 2,000 people who are pretty engaged and interested in the page itself.
7. Cross Marketing
Tell people on one channel that you're also on another channel. If you're using Snapchat, use it to promote your Twitter or Instagram account. If you're writing a blog post, don't forget to include links to other articles you've written and embed some of your most relevant and engaging Slideshare decks.
Conclusion
While growth is important, the key is to measure and track how this growth on social media translates into sales. It's easy to get caught up in your follower count when in reality, you should be focused on the metrics that matter most to your business.
I'd love to hear what tactics other people have used. Let me know in the comments!