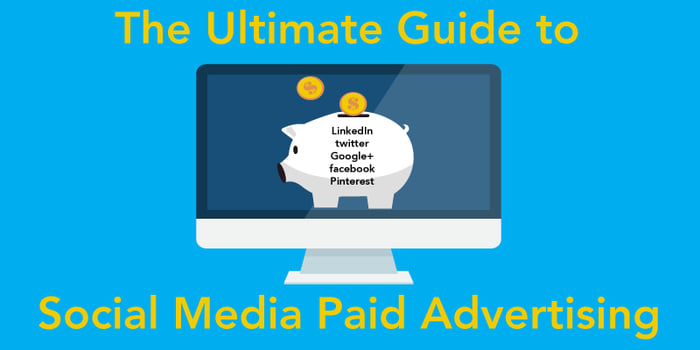 You've probably heard of Google AdWords and PPC, but did you know there are platform-specific social media paid advertising options? If you're interested in boosting your audience and performance on one or a few social media sites, you can do that with a little paid promotion.
Here's a guide to social media paid advertising for Twitter, LinkedIn, Facebook, Google+, and Pinterest.
Twitter
Twitter Ads for business offer "advertising tools for businesses of all sizes." It allows you to "connect with the most receptive Twitter users at the most relevant moment with our Promoted Products." Using Twitter Ads, you can:
Find the right Twitter Ads solutions to help achieve your objective, whether it be more followers or website traffic.
Pay only for the actions aligned with your campaign objective.
Create awareness and build buzz with top placement in the "Trends" module for 24 hours.
Track your Twitter Ads activity, analyze customer behavior, and optimize your campaign performance in real time using Twitter Analytics.
LinkedIn
LinkedIn Ads allows you to implement targeted advertising to reach your ideal customers on the site. It provides you with the tools to connect with "the world's largest audience of active, influential professionals." Using LinkedIn Ads, you can:
Use sponsored updates to build relationships, raise brand awareness, and drive quality leads.
Extend your reach across web, mobile and tablet.
Set your own budget using an impressions or pay per click format.
Stop your ads at any time.
Select from the following ad formats: text only ads, video ads, and/or text and image ads.
Use precision B2B targeting with options for seniority, industry and company size, and/or job title and function.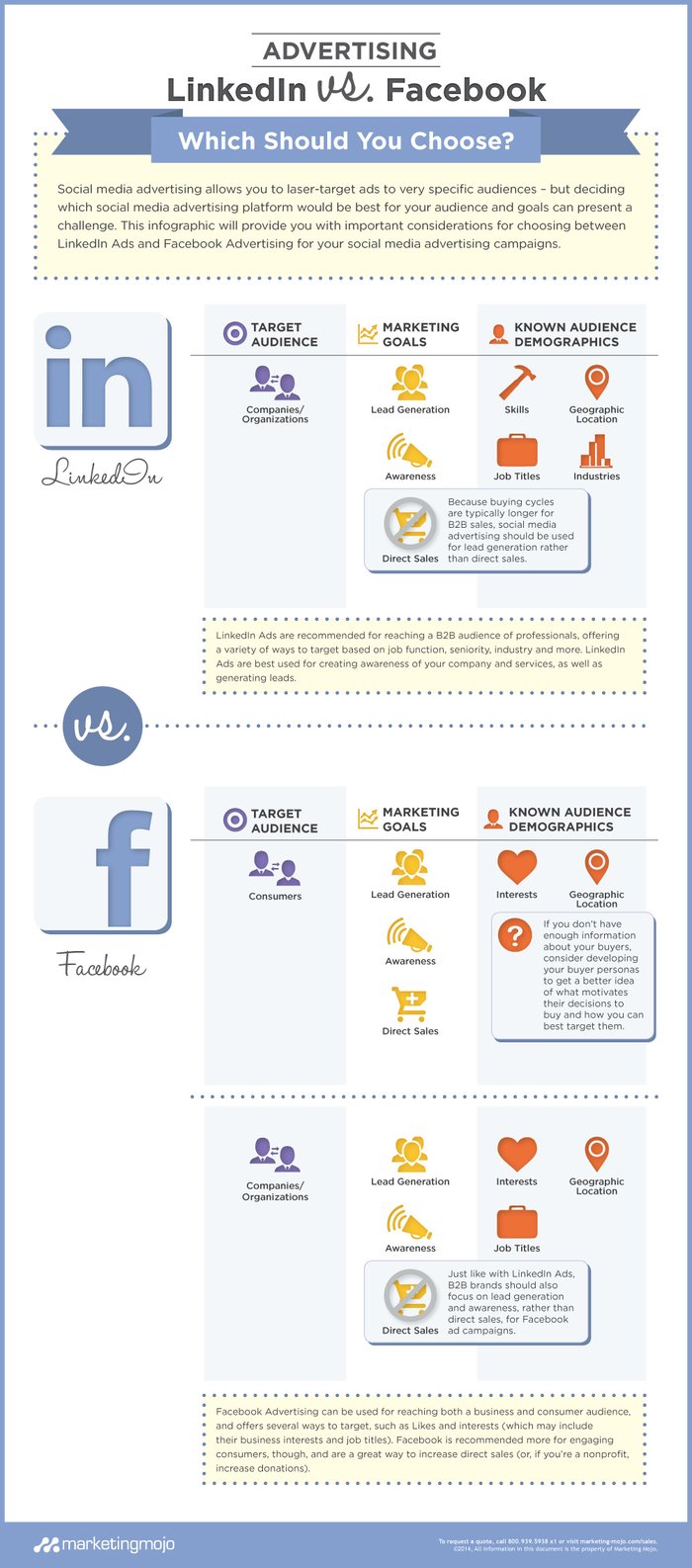 Facebook
Facebook Advertising helps you build your Facebook page, connect with people, and engage your audience. Use Facebook Advertising to:
Target ads based on location, demographics and interests.
Post quality updates and "promote your posts with ads to engage your customers and their friends."
Drive people to your website.
Measure how your ads are performing across multiple devices and optimize them for higher returns.
Here's a 12-minute Facebook tutorial from business coach Nick Unsworth:
Google+
Google's +Post Ads "amplify your brand's content by easily turning Google+ posts into display ads that run across the web." Basically, +Post Ads marry Google AdWords with Google+. With +Post Ads you can:
Allow users to follow your brand, leave a comment, give a +1 or join a Hangout right from the ad.
Make ads more relevant with the added social context of comments, +1s and shares, encouraging others to engage with your ad.
Match your ads to the right people in the right place across the web, whether they're on desktops, smartphones, or tablets.
Access Google Display Network tools like affinity segments, demographics, and contextual targeting.
Only pay when people engage with your content.
Pinterest
Just last year, Pinterest launched Promoted Pins. It's still in beta, but if you're registered as a business on Pinterest you can join the waitlist. Using Promoted Pins, you'll be able to:
Promote your best Pins so they appear in the most relevant places.
Set up targeting so that the right people see your Promoted Pin.
Only pay when people click through to your website.
Track your campaign and make adjustments to it.
Click on the image below to read about the progress of Promoted Pins on Pinterest's blog: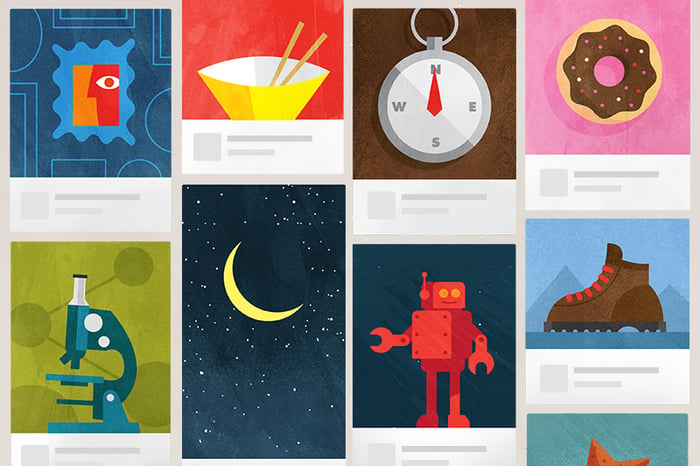 Conclusion
If you're looking to increase your presence on one or many of the aforementioned social media sites, using paid advertising is a great option. After all, increasing your visibility on social media sites will not only lead to increased engagement, but will help drive more business to your website.