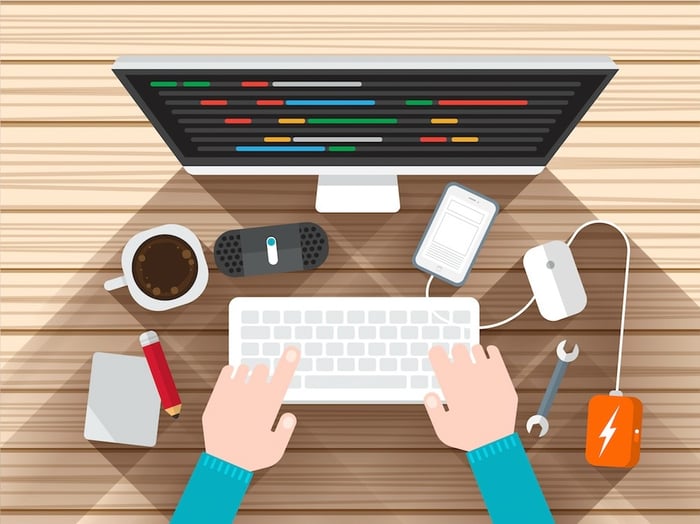 How do you become the star marketer that everyone is clamoring to imitate?
Unlike traditional marketing methods that cost lots of money to implemenent and are hard to analyze, social media marketing gives the B2B marketer a unique chance to market at a lower cost and see results in real time.
If you're ready to improve your social media marketing game and increase the number of leads that result from your SMM efforts, here are seven ways the best B2B marketers succeed at social media marketing.
1. Set the Right Social Media Goals
When it comes to social media, it can be difficult to know what goals to set. After all, there are a lot of metrics to keep track of: followers, click rates, retweets, likes, comments, etc.
The key to setting the right social media goals is to first identify where you are in your company's social media journey. For example, did you just create a company Twitter profile a month ago? Then it's important to focus on consistent activity and growth. After a few months, it's important to build up your audience, making sure it consists of both influencers and prospects.
Once you've established a strong foundation of followers, you should next focus on engaging your social audience with your own high-quality content. Lastly, set goals pertaining to click-throughs to your site (CTR), overall web traffic from social, and social ROI.
2. Create and Nurture Meaningful Relationships
Every successful B2B marketer knows that the key to business success is relationships. What's great about social media is that it allows for a unique opportunity to build meaningful relationships with consumers and business professionals alike.
Here's a way to harness the power of social media to do just that. First, create multiple lists of people you want to build relationships with. These lists might include:
Thought leaders and influencers in your industry
Ideal clients
Ideal referral partners
Next, create a spreadsheet to keep track of your interactions. For example, on xoombi's influencer list, I keep track of when my personal as well as xoombi's business Twitter accounts retweet or mention an influencer. This way, we can see with whom we've interacted and whom we need to give some love to next. This keeps us top of mind and, if we need to reach out to them in the future, these influencers will know who we are.
Overall, make sure you offer value and expertise to those you engage with on social media and interact with them consistently.
3. Know What Your Audience Wants
It's important to know who your social audience is and what they want from their social media interaction. If you've created buyer personas, you're probably familiar with the demographics of your ideal customer, where they spend time online, and how they engage on social media. If you've already conducted market research and have access to this key piece of the marketing pie, great job—you have an advantage over many brands on social media.
If you know the type of content your prospects and customers want, you should also know what they don't want. For example, chances are they're not looking for content about how great your company is, but rather how you can help them. Remember that content is what you'll use to grab and keep the attention of your target audience on social media, so focus on creating compelling, buyer-centric content.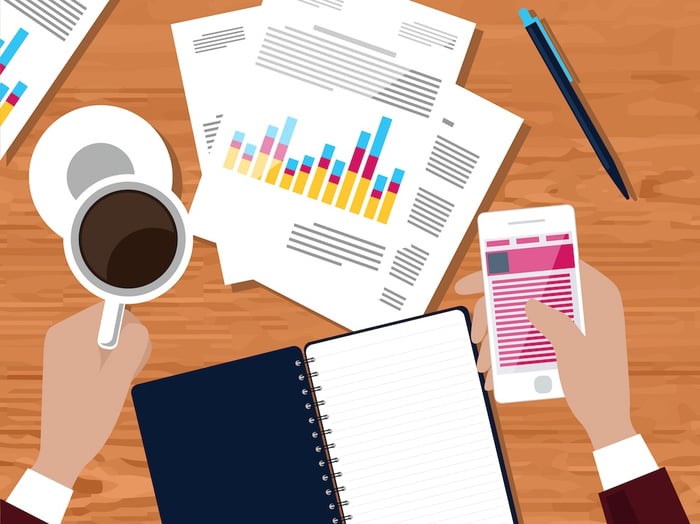 4. Prioritize Quality over Quantity When it Comes to Followers
Take a look at your social media following: are there quality prospects in there? Many times, brands prioritize the number over the quality of followers.
To see where your brand stands, take a look through the followers on your social networks and determine how many could be considered marketing qualified leads and sales qualified leads.
Another way to determine the strength of your social following is to see how many clicks (and subsequent downloads) you're getting to your website. Interested individuals will click through to learn more about your product or service.
5. Stay Informed
The best B2B marketers are the informed ones. Not only do they have the basics mastered, they're constantly absorbing information and news about their industry. Marketers need to not only pay attention to trends, but keep abreast of new data, A/B testing results and case studies.
For social listening tools, I recommend Google Alerts, Mention, and Tagboard. These allow you to receive alerts about your industry and chosen keywords in real time, meaning you can learn of industry news and participate in social conversations as they happen.
6. Be Consistent
It's important that you're consistent with your social media presence. There's nothing worse on social media than following someone who goes silent for weeks or even months at a time.
To help you stay consistent, use a tool like Buffer or Hootsuite so you can schedule out posts in advance.
However, be careful not to overexert yourself. If you're new to social media marketing, stick to building up one profile at a time. This way, you can really get to know the ins and outs of a network before moving on and growing your audience elsewhere.
7. Take Note of What's Working (and What's Not)
Lastly, it's important to pay attention to your analytics and what is and isn't working on your social profiles. These metrics will not only allow you to see what's performing best on which social sites, it'll let you create content catered to site-specific audiences.
In addition to tracking shares, likes and followers, keep an eye on how much of your website traffic is coming from social, which customers and prospects you're engaging, and how many leads you're generating from your social media efforts.
Conclusion
Becoming the ideal B2B social media marketer isn't an easy task, but with the right tools, a little education and a lot of dedication, it can become a reality. At the end of the day, you won't only be rewarded with well-deserved praise, but engaged influencers, promising leads, and converted prospects!