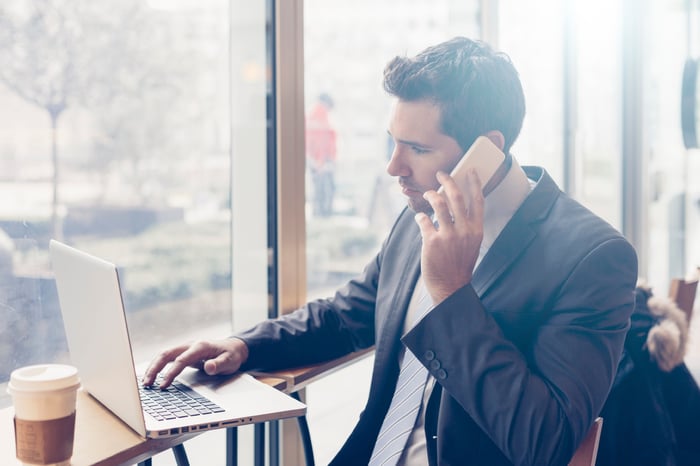 How do you get people to try a new product or service when you're just starting out?
Enter inbound marketing.
Not only can inbound marketing help attract the right people to your site—the "right people" being those that have the potential to turn into customers—it can generate more online visibility and increase brand awareness.
Landing Pages
Your website should be aesthetically pleasing, user-friendly, and full of valuable content. But in addition to all of those beautiful site pages, you also need landing pages. We suggest that you have at least one landing page set up when your site goes live.
Why landing pages? Well, these neat lil' pages are used to capture visitor information. You direct visitors to these pages to get them to complete a specific action.
For example, say you want to capture an early adopter by having him or her sign up for a free demonstration of your software. You'd create a landing page with suppressed navigation (so that visitors have to complete the one action you want them to) that included:
A description of your software and the value it provides
What you'll cover in the free demonstration
A form the visitor must fill out
A CTA button (e.g. "Sign Up for Your Demo Now!")
Landing pages are essential for lead capture-based businesses. They help you get web visitors into your funnel so you can use lead nurture sequences to eventually turn them into customers.
Blogging
Blogging is a time commitment and takes effort to maintain, but it's totally worth it! In order to get started, you'll need to dedicate either your time (by writing the posts yourself) or money (by hiring writers).
Here are some of the benefits you'll get in return:
1. Talk to Your Intended Audience
If you're just starting out and looking for early adopters, use your blog to talk directly to them. Blogging is an opportunity to let those early users know about the progress you're making, the changes you're enacting, and how to best use your product or service.
2. Be Sociable
It can be hard to come up with social media fodder when your company is just starting out. By having blog content, however, you'll be able to not only share more on social media sites, but share content that directly links back to your own site, increasing overall site traffic and improving social signals.
3. Utilize SEO Best Practices
Blogs also make for great opportunities to hone your SEO skills. Optimize every post using SEO best practices and create content that's both useful and relevant to your target audience. Remember, you want to attract the right people to your site so that eventually your blog readers will become your loyal customers. Building up your SEO muscle via blogging will also help you increase your organic ranking and get more traffic.
Real-Life Example
FrontApp, a B2B SaaS company, received 20% of their first beta sign ups by using inbound marketing.
They started a blog to share their experiences and communicate their vision and philosophy. As a result, not only did they get 400 total signups, but those initial 17 blog posts also generated 22,000 page views and 14,000 unique visitors in three months.
The Takeaway
Ultimately, utilizing the power of inbound marketing is a great way to share your vision and company culture while simultaneously generating web traffic and getting early adopter leads into your funnel.