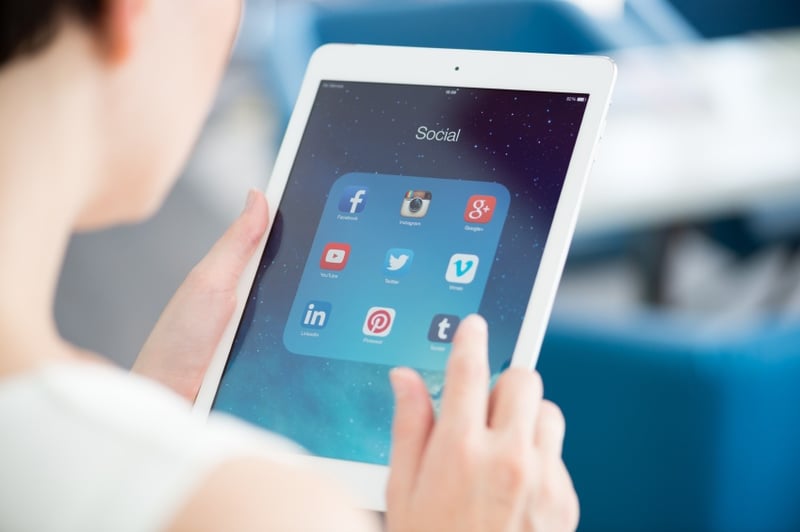 It's a new year, and with the new year comes new challenges and opportunities. Whether you're looking to find a new job, change your career path or simply network with those in your industry, LinkedIn is the place to be.
Especially effective for B2B businesses, LinkedIn is the world's largest professional social network and is a great place to establish thought leadership and build authority.
Before we get started with LinkedIn best practices for 2016, let's first take a look at some key statistics and demographics courtesy of Moz.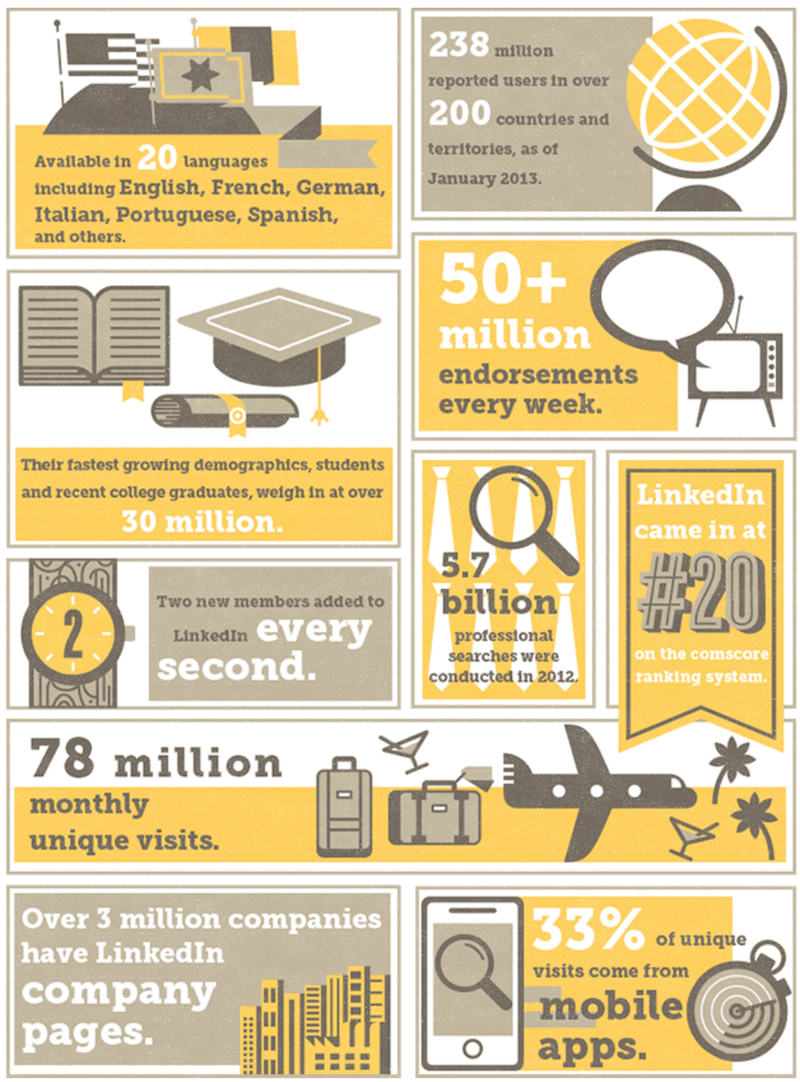 Image via Moz
Not only is LinkedIn a great place to generate B2B leads (it has nearly three times the conversion rate of Facebook or Twitter), it's an ideal network to build up your authority as an industry leader.
Here are four LinkedIn best practices to help you up your LinkedIn game this year.
1. Keep Up with Status Updates
Whether for your personal and/or your company page, status updates can mean more likes, comments, shares, and follows. And the more followers you have, the better, as a follower is "81 percent more likely to open your InMail than a non-follower."
In order to write great status updates, take heed of this advice from Paul Petrone, a writer for the LinkedIn Talent Blog:
Add a link, photo, and/or video to your update
Think not what your followers can do for you, but what you can do for your followers
Use current news and events that relate to your field
Engage your audience by asking questions and responding to comments on your feed
Ultimately, every industry is different. Therefore, it's important you test out different things to see which type of update garners the best response. LinkedIn makes this easy by giving you metrics on every one of your posts, including stats on views and click through rates.
2. Publish Regularly
Yes, publishing to your company blog is of the upmost importance. However, publishing to your own personal LinkedIn profile can also help build your authority in the industry.
Use LinkedIn's publishing platform to share your industry knowledge and expertise, using SEO best practices like you would in a post for company blog. It's also important you include a call to action at the end of your LinkedIn article as you would on your company blog, as this will encourage further engagement and can drive traffic back to your website.
3. Leverage InMail
While a basic business account is only allocated three to five InMails a month, you can get 25 to 30 a month if you bump up your account to the executive level.
Here are all of the InMail options currently available:
Business: 3 to 5
Business Plus: 10 to 15
Executive: 25 to 30
Sales Navigator Basic: 5 to 8
Sales Navigator Pro: 10 to 15
Sales Navigator Team: 25 to 30
Recruiter Lite: 25 to 30
Recruiter Professional Services: 50 to 100
Recruiter Corporate: 50 to 150
Why should you care about InMail? It allows you to send a direct message to any user regardless of whether you're connected to them or not. Furthermore, InMail is 30 times more likely to get a response than a cold call.
4. Share This Insight with Your Team
Yes, it's great if you're reading this and ready to start implementing these best practices ASAP, but you can make even more of an impact if you get your team members on board too.
By teaching each other your own best practices and coordinating your efforts and strategies, together you can become a LinkedIn social media marketing powerhouse.