How fast does your sales and marketing team move when a new lead comes in? At many companies, the average lead response time is nearly 47 hours. That timeframe may have worked in the past, but online consumers have little patience for waiting. If you want to convert leads into sales, timing is everything. But just how important is speed to conversion, and how fast should your follow-up be? Let's see what the numbers say.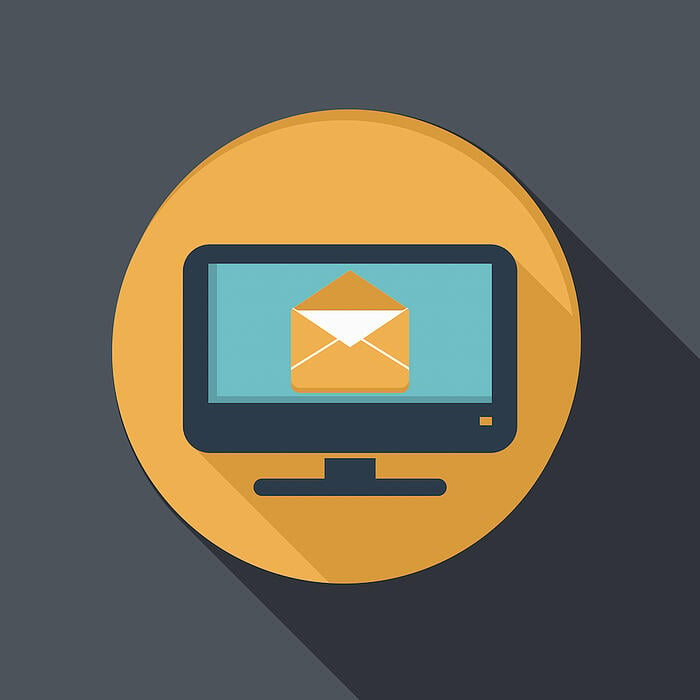 Speedy responses are key to converting email leads to customers.
Every Minute Counts
According to a Velocify survey, lead conversions are 391 percent higher if you call within a minute of an online inquiry. Waiting an additional minute drops that to 120 percent, and if you wait an hour, it drops to a low 36 percent.
Our clients often wonder, "How fast is too fast?" Let's put it in perspective. A consumer may be online completing a form one minute, and five minutes later, he or she may be watching a movie, shopping, or sharing family photos on Facebook. People have short attention spans when they're online, so waiting even a few minutes makes a difference in whether or not you're able to make contact.
Follow Up by Phone or Email?
Not all forms of follow up are equally effective for B2B leads. Stop listening to people who tell you telephone prospecting is dead. It's all about who you call and when you call them. Statistics show that following up by email is only half as effective as following up by phone. Surprisingly, follow up with email first followed by a phone call is even less effective. When it comes to your B2B prospects, always follow up an inbound lead with a phone call first.
Persistence Pays Off
You shouldn't overwhelm prospects, but you don't give up after the first few tries, either. Take a look at the infographic below. The study suggests you make your first follow-up call within one minute of identifying the prospect. If you don't make contact, try again at 30 minutes, an hour or two later, and then three more times every few days. Remember to leave a voicemail from the very first attempt.
The Velocify survey reveals that leads reached after seven or more calls are 45 percent less likely to convert. That doesn't mean we stop trying, but we do need to work smarter and be more efficient. When attempts on a lead approach double digits, it's best to turn the lead over to a remarketing campaign. Continue sharing value added resources, and the most interested prospects will eventually re-engage.

Infographic by Velocify
Make Contact
According to Forbes, only 27 percent of leads are ever contacted. So, before you tackle anything else, put your lead-to-contact rate at the top of your to-do list. Speed, follow-up tactics, and persistence are important factors in conversion. Every minute you save by improving your response time improves your changes of making a connection and eventually closing the sale.