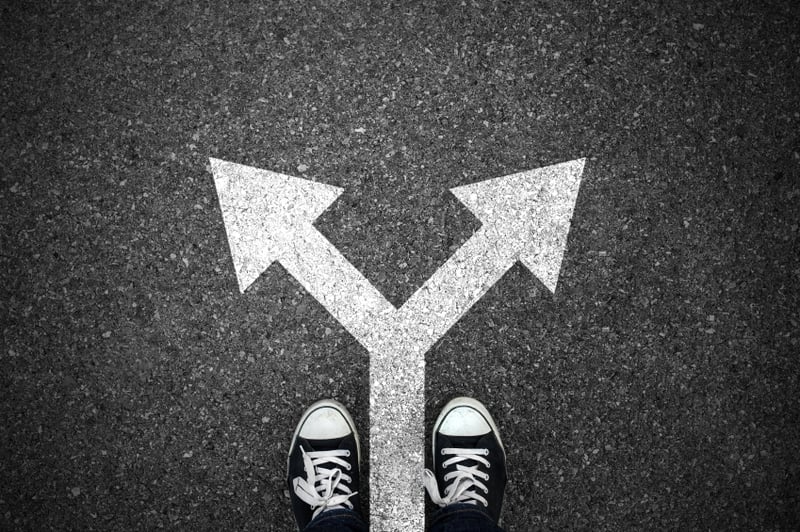 Recently Moz and Fractl conducted a survey to see what consumers thought was more effective: inbound marketing or outbound marketing?
For the survey, traditional or outbound marketing was defined as TV, radio, billboards, print ads and direct mail (although traditionally considered an outbound tactic, direct mail had its own category in the survey). Inbound marketing was defined as social media, online search, content marketing, email marketing, paid search ads, display ads, ad retargeting, sponsored story links and mobile app ads.
Here's what they found.
Outbound Marketing (a.k.a. Traditional Advertising)
It's attention grabbing.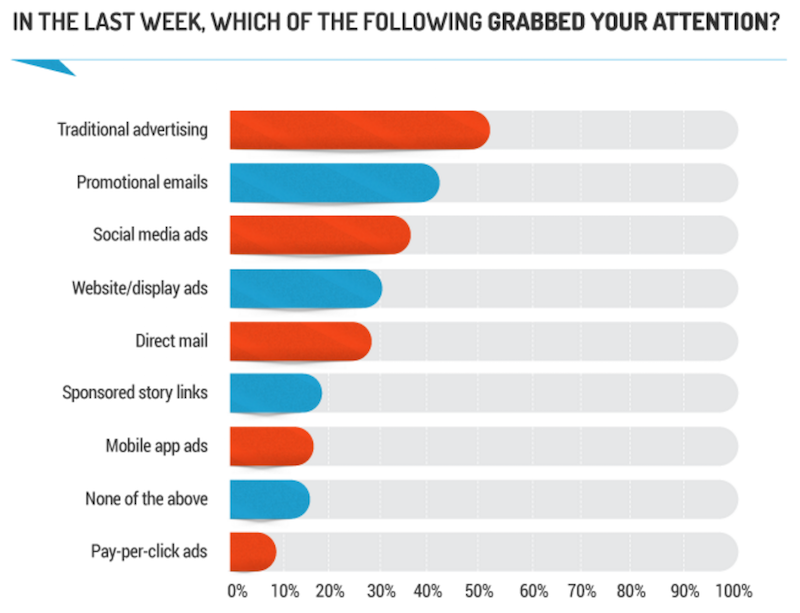 According to the report, "more than half of our respondents rate traditional advertising high for grabbing their attention." The best way to reach a mass audience is via outbound or traditional marketing.
Not only does it remain effective for building awareness, it also drives other KPIs. For example, radio commercials drive "brick-and-mortar traffic" and TV ads produce "inbound calls, organic search query volumes, and website visits."
It positively affects buying decisions.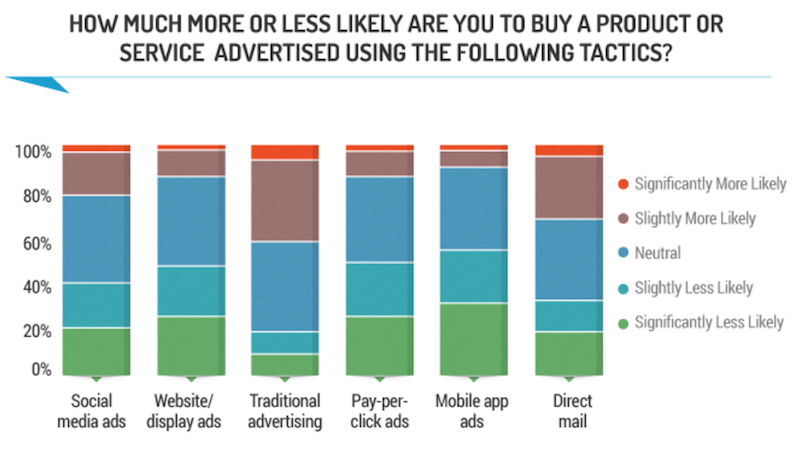 When asked how much more or less likely they were to buy a product or service advertised using certain tactics, two-fifths of the respondents said traditional advertising had a positive effect on their buying decision. Direct mail came in second, positively impacting buying decisions for just over 30 percent of respondents.
It attracts customers.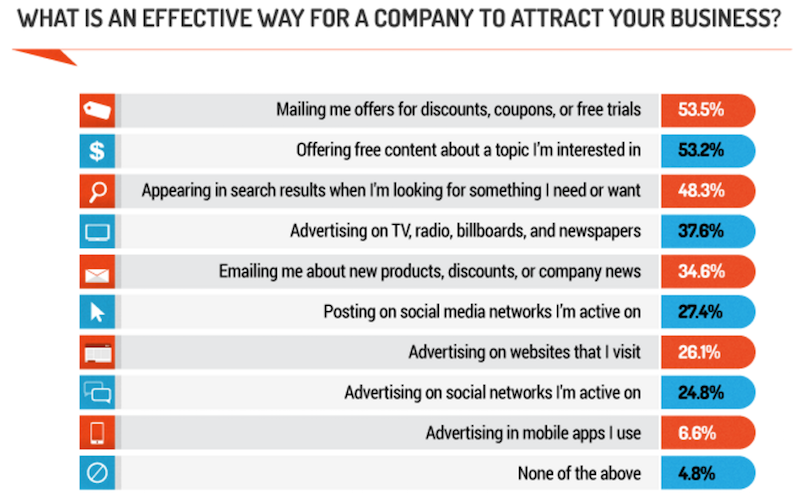 Direct mail also came out on top when respondents were asked to identify the most effective way for a company to attract their business. "Mailing me offers for discounts, coupons, or free trials" barely eked ahead of content marketing.
Inbound Marketing
It gets clicks.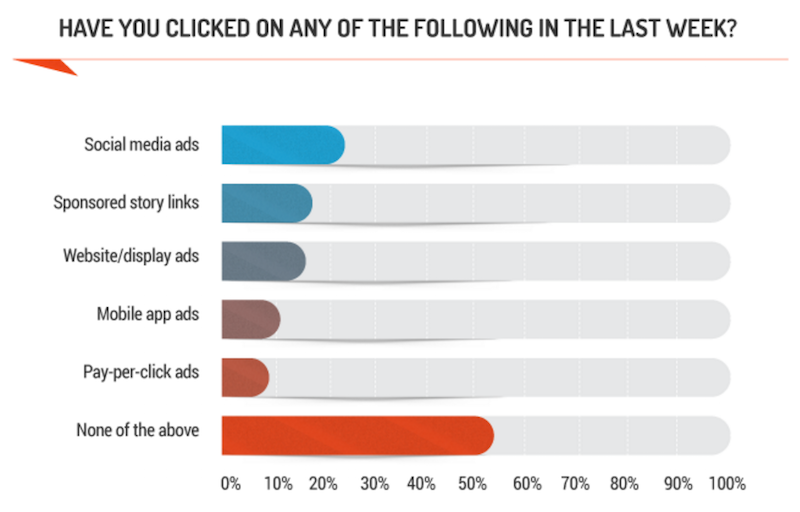 While the majority of respondents said they hadn't clicked on any online ads in the previous week, nearly a quarter (24.4%) said they'd clicked on social media ads. Sponsored story links came in second at 18%.
It's informative.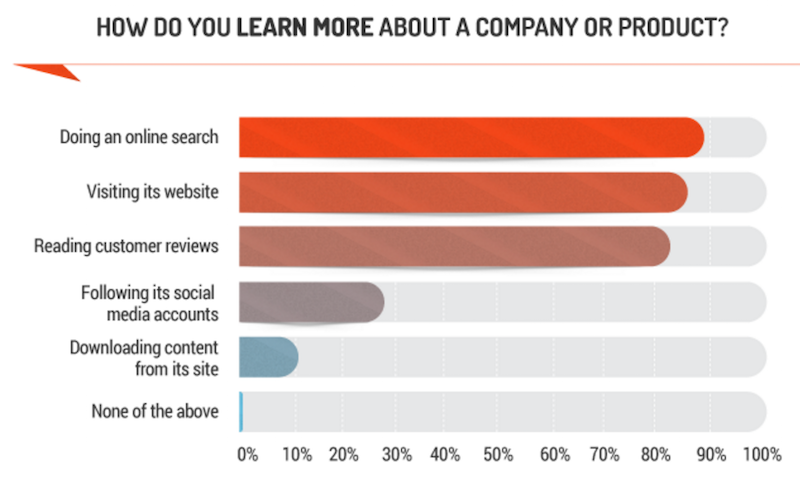 More than 88% "used online search to seek out more information about a company." So if consumers heard about a product or service from a friend or saw an ad for a company on TV, they'd turn to the web to learn more about it. In fact, 93.2% of respondents "used online search to find information about a company or product within the last week."
It attracts customers.
While direct mail was the frontrunner with 53.5% of respondents saying mailing them discounts or coupons was a great way to get their business, "offering free content about a topic I'm interested in," a.k.a. content marketing, came in at 53.2%.
What's the Most Cost Effective Method?
Moz also looked at which options provide the biggest bang for your buck.

As you can see, Facebook advertising can garner the most impressions at 6.5 million. However, the same $10,000 budget invested in a content marketing campaign provides benefits beyond exposure and impressions, including views, "increased rankings, syndication, and long-term visibility."
Conclusion
While a mixture of both outbound and inbound marketing is your best bet, when it comes to cost-effectiveness, content marketing and Facebook advertising are the front-runners.
On the other hand, if you're looking to reach a mass audience and positively affect buying decisions, you may want to try your hand at traditional marketing tactics. It's important to remember, however, that your offline marketing activity will most likely end up online when your prospects come to your site to learn more about you!