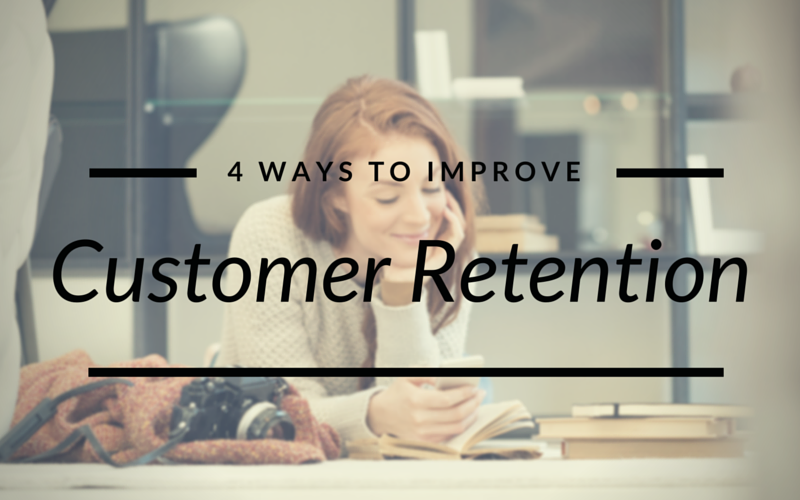 I'm sure you've heard the often-cited fact that it's cheaper to retain a current customer than find a new one. But this is only the tip of the iceberg.
Not only is it cheaper, customer retention is actually more profitable and can lead to more business growth.
Let's dive a little deeper on exactly what keeping customers happy can mean for your business's bottom line and what you can do to boost overall customer satisfaction.
The Numbers
Here's why customer retention should be at the top of your priority list.
Given these statistics, let's look at how you can start shifting more of your focus to retention today.
1. ABL: Always Be Listening
If you don't listen to your customers, you won't know what they want. As much as you know what you're doing—your clients/customers wouldn't have hired you or purchased from you if you didn't—you might not be privy to all of their needs or the potential uses of your product.
This is why listening is invaluable. It's the one guaranteed way to hear directly from the horse's mouth—your target buyer—and learn the idiosyncrasies of his or her problems and how you can go about addressing them.
Listening is also a great way for businesses to learn about and focus on actual customer behavior as opposed to solely acting on predicted behavior of a certain demographic that they've learned from data and analytics.
2. Launch Loyalty Programs
Did you know that most businesses consider their loyalty programs to be a top-three strategic priority?
That's because these programs provide companies with information about who's buying what, where and when (which also makes targeted advertising more effective).
What's more, loyalty program members are 70% more likely to spread the word about your business.
Other benefits include:
Stronger relationships with customers, distributors, dealers, and resellers
Increased "share of wallet"
Competitive differentiation
Enhanced market awareness and adoption of new products
Increased customer loyalty
Lowered cost of customer acquisition and retention
So now that you know the perks of launching a loyalty program, how do you actually do it? Here's how both B2B and B2C companies can go about it.
B2C and B2B Loyalty Programs
B2B businesses can learn a lot from the way B2C companies run their loyalty programs. In fact, Forrester even published an entire report entitled "B2B Loyalty, the B2C Way."
In the report, Forrester took a deep dive into how B2B marketers can use B2C loyalty strategies like "the core tenets of intelligent loyalty: a deeper understanding of customer motivations using data, more consistent interactions across organizational silos, and adaptive strategies that keep up with customer demands."
Overall, both B2B and B2C programs should feature a mix of perks, including:
Material rewards that incentivize and reinforce desired behaviors
Experiential benefits that engage customers, partners, and end users
Acknowledgment and customer recognition that appeals to advocates
This mix is essential because, as Forrester notes, "Strategies that rely purely on loyalty programs that offer points and discounts miss an opportunity to drive deeper engagement through emotional loyalty."
For more detailed loyalty program ideas, check out this post by Hubspot.
3. Interact with Customers on Social Media
If someone mentions you on social media, respond! It's a great way to speak directly with customers and get their feedback. You should be notified of this type of customer activity in your notification feed, but if you have a lot of activity, you may want to set up a Google Alert for your company name or subscribe to Mention.
Another great way to interact with customers on social media is to thank them for recent purchases. This can be as little as thanking one customer per week, but can make a huge difference in how people view your brand.
4. Include Personal Touches
Last but not least, nothing says more than a personal touch.
Handwritten notes are obviously the cornerstone of this, and they haven't gone out of style. In fact, in this high-tech, online, automated world, they mean more to the recipient than ever.
So the next time someone makes a big purchase or you land a big client, write a handwritten thank you letter and send it via snail mail.
Conclusion
Customer retention is important, and in a world where new options are popping up every day, it's becoming essential to a truly profitable business. These days, in order to keep customers, you have to keep them happy—and that means making the extra effort.
What types of tactics have worked for you when it comes to delighting customers? Please share your tips with us in the comments!